Powerboat racers Tomaso Polli and Matteo Nicolini, representing the Principality of Monaco, have piloted 'Six' to a well-earned third place in the first round of this season's XCAT (Extreme Catamaran) series.
The five-day event on the east coast Emirate of Fujairah, held from 30th November to 4th December, marked a significant comeback for Monegasque pilot Polli and Italian Nicolini, as they competed in the powerboat series for the first time since they secured a 12th place finish in 2016. Their high classification was decided over the course of three races, where 'Six' picked up fifth, third and second place finishes.
The 'Six' team had a shot at victory in the final race on Saturday having qualified on pole, but the Dubai Police team held the inside line going into the first corner and, having pulled off the overtake, went on to control the race in what was a flawless performance from the local team.
Speaking to local media after the third and final race, Polli gave a positive appraisal of his performance: "It was a challenging race. We got pole position and we were very hopeful for the win. We had a great start. But to get second place we are very happy – new team, new boat, so very satisfied."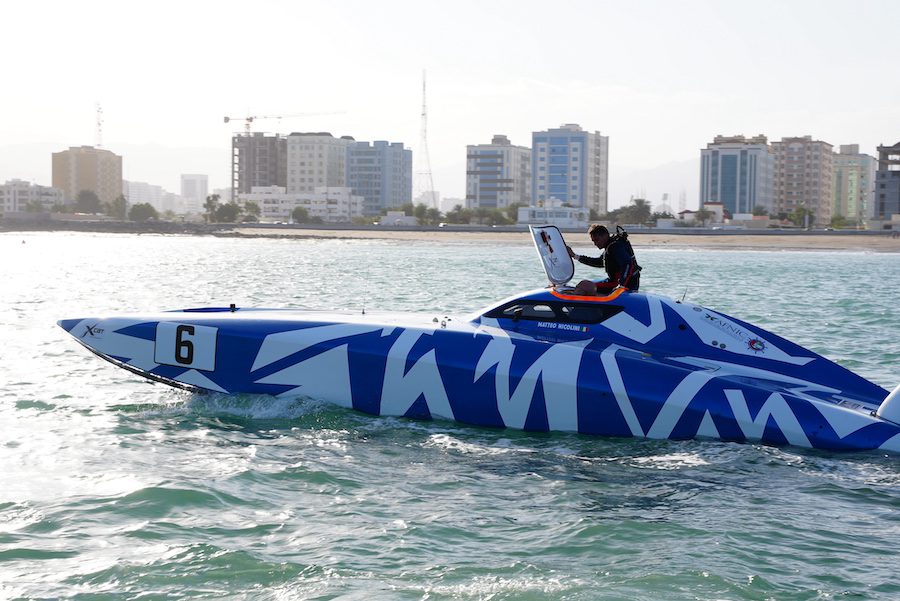 Polli, of course, has had a longer break than most, but the series was also heavily affected by the coronavirus pandemic – last week's event was the first since 2019. "It is extremely exciting to be back racing. We have come back into the swing of things very quickly," he said.
The return of XCAT, the flagship event of one of the most exciting nautical sports with boats surpassing 200 km/h, will bring renewed, global interest in the sport, and hopefully inspire a new generation of drivers.
Monaco, in particular, is not renowned for producing elite level motonautique drivers, but Polli's brilliant performance for the Monaco based 'Six' team, as well as his continued participation in the XCAT series, is sure to heighten the profile of the sport within the Principality.
The final round of this year's XCAT series begins in Dubai on Thursday, with Polli, Nicolini and all of those involved in the 'Six' team hoping to take another step, or two, up the podium.