Monaco Tech has hosted an investor day with an academic twist. A mix of local entrepreneurs, investors, and Masters and MBA students gathered at the space in Fontvielle.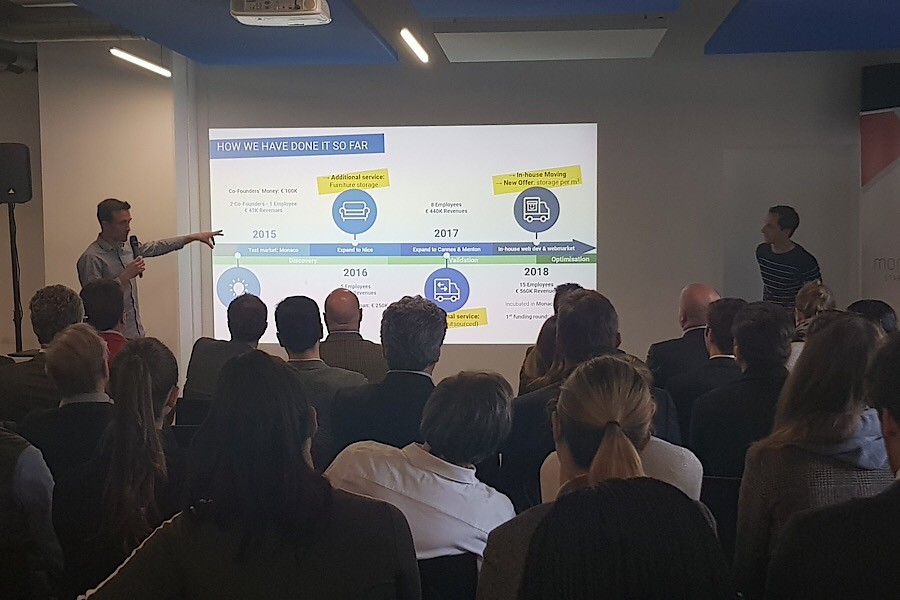 Organised jointly with the International University of Monaco, in partnership with the Monaco Private Equity and Venture Capital Association, the event on 11th April was an opportunity for investors to learn about three exciting companies and allow students to observe a real pitch presentation by tech startups.
Fabrice Marquet, Managing Director of Monaco Tech explained: "While the main objective of such events is for startups to get investment, this one was organised in partnership with IUM for an educational component."
Students were exposed to well-structured companies pitching and investors reasoning. Three companies pitched and a highlight of the event was a presentation by Monaco Tech based company ​YouStock​. The company, which started four years ago, provides full service pick up and drop off storage in the French Riviera. The company is growing and seeking investment to scale its operations, starting in Paris and growing into other large cities in France.
Currently making an annual revenue of EU600,000, co-founders Pierre Charvet and Alexis Bouresche diligently answered questions from audience and shared an exit strategy involving acquisition from a US company in a similar space.
Simon Ardissis, professor of entrepreneurship at IUM and organiser of the event, met his goal to educate the crowd. "A startup is not a normal company. In fact, seven out of 10 will fail. Startups are actually one of the most high risk investments that can be made. However, those that do succeed could pay exponentially to a smart investor."
Mr. Ardis's explained that, unlike a traditional company, it's not just a startup's success that makes it investable. "Your return doesn't come from the success of the startup, but by its exit."
Monaco Tech will host future events to organise education for investors.
John Wright, President of the MVCA, commented: "While it's always difficult to know which companies will be successful, events like these are a valuable way to create an environment for networking."
For students, Monaco Tech's Investor Day was a look into what it takes to make it in today's startup world. For investors and pitching companies, it was a connection to potential future business.