Since October of last year, Monaco has been testing the suitability of several makes of electric buses in the country's efforts to have a 100% sustainable fleet by 2030. Now they are launching a study aimed at determining the "optimum decarbonisation strategy" for the CAM bus fleet to be implemented over the next 10 years.
For nearly a year, the Compagnie des Autobus de Monaco (CAM) has been testing several electric buses of different sizes and brands. They travel on four lines of the network and have been acting as beta-testers for the future plans of the Principality's public transportation system.
Over the coming weeks, experiments on the buses will take place to get a "complete experience feedback", in terms of how the buses handle, maintenance issues, and passenger organisation. On-board surveys will be available to hear from the public their thoughts.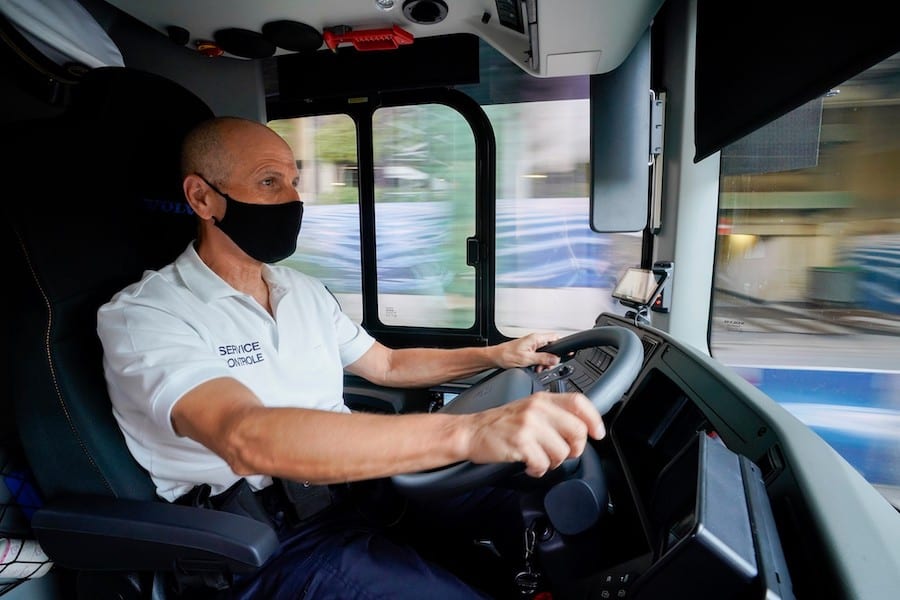 In line with the energy transition programme set out by the Prince's government, CAM, in conjunction with the state service in charge of developing sustainable travel strategies and actions, the Department of Foresight, Urbanism and Mobility (DPUM), have searched the world to find buses they think will suit the specific challenges of the Monegasque landscape such as higher use of air conditioning in summer, narrow roads and low speed travel.
Séverine Canis-Froidefond, Director of the DPUM confirms this saying that, "The results obtained will highlight the operating conditions of electric buses in the Principality, in particular their energy consumption in view of Monegasque particularities, such as steep slopes." 
The buses currently being tested are from manufacturers in Poland, Spain and China.
Data collected will make it possible to decide which of the buses is the best match, as well as determine whether to choose hydrogen or electric, and what charging stations will be needed for the 4 and 2 buses that run on six total lines around Monaco.

Photos: ©Michael Alesi / Communication Department