Artcurial auction house is taking over the Hotel Hermitage to host Monaco Auction Week, where exceptional, rare and unexpected pieces will go under the gavel and into the homes of collectors from all over the world.
In a fantastic display of incredible items, ranging from jewellery and watches to vintage Hermes bags, and comic strips to artwork, Artcurial is on the case this July when they host a follow up auction to their successful January 2022 event at the Hermitage Hotel.
For lovers of bright and shiny things, the auction house will hold an exhibition of jewellery and precious stones followed by three sales events bringing together a selection of contemporary and antique pieces for every taste and style.
"2022 will definitely be sparkling on Le Rocher this summer," says Julie Valade, Director of the Jewellery department. "Only a few weeks before our jewellery catalogue was to close, our sale already had many treasures: Cartier, Van Cleef, Bulgari, Chaumet, Boucheron, Buccelatti, Boivin, diamonds including one of over 17cts, stunning sapphires and an exceptional case of emeralds and diamonds from a prestigious private collection. We are preparing for a sale that, once again, is full of promise."
Artcurial is also selling beautiful timepieces as part of their Sparkling Collection, an exceptional assemblage of nearly 80 ladies' watches from a private collection. One piece is being called a "hidden treasure from the Thousand and One Nights, which has remained in a chest for more than 40 years and is of remarkable quality."
Piaget reigns with some 15 lots on offer, but there are also pieces from Vacheron Constantin, Chopard and Longines, featuring watches adorned with diamonds, tiger eye, opal and turquoise dials.
Artcurial has a magnificent selection of Hermes and Luxury handbags going on the block as well.  Beloved and coveted models such as Birkin, Constance, and Kelly bags in summer colours will make any lover of these iconic handbags swoon.
"The Hermès and Luxury Bags sale will offer a selection of handbags in summer colours, with classic leathers and exotic skins on iconic Birkin, Kelly and Constance bags. We will present a lovely array of the most beautiful pieces made by the craftsmen of Maison Hermès," says Alice Leger, Hermes and Luxury bag specialist at Artcurial.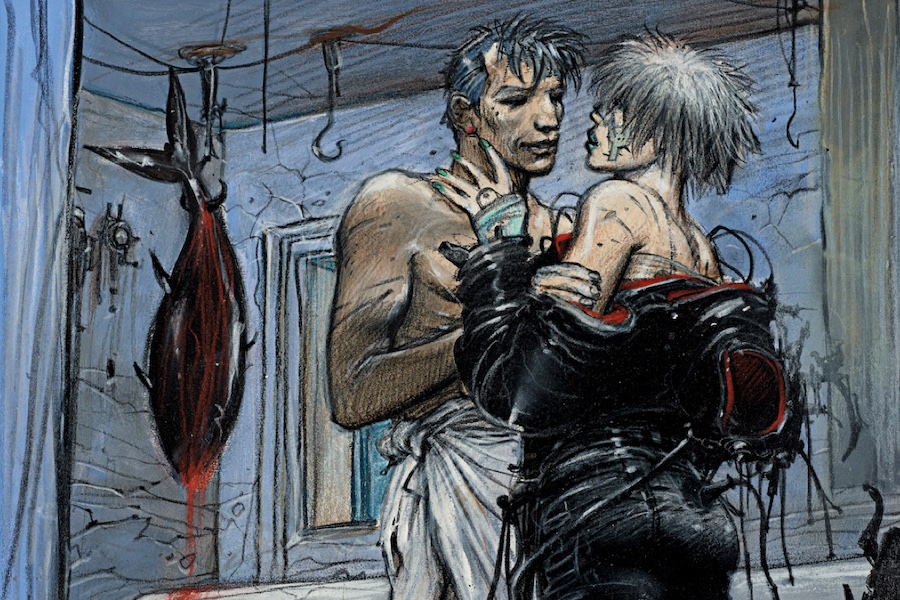 Monaco will hold a "first" in the sale of matchless comic strips by Enki Bilal. The sale will include 25 drawings, dealing with themes of time and memory.
"For the first time, Artcurial Monaco will dedicate a sale to Enki Bilal, the contemporary French artist who portrays a colourful and avant-garde world," says Eric Leroy, Comic Strips expert at Artcurial.
Finally, Monaco Sculptures is back for the third edition with a selection of pieces by leading 20th century artists such as Wang Keping, Bernar Venet, Christian Lapie and Philippe Hiquily.
An open-air gallery will be set up in Monte-Carlo, from the gardens of Petite Afrique to the Saint-James, from Beaumarchais Square to the Hôtel de Paris, the Hermitage and the Monte-Carlo Beach. Artcurial will also present a lot of five pinwheel roses in varying sizes to benefit the Monegasque Red Cross's effort in Ukraine.
Monaco Auction Week takes place from 15th to 21st July.
Image: Comic by Enki Bilal, Le Sommeil du monstre. This article was originally published on 28th June 2022