Tuesday marked the annual return to work for those employed in the Principality's justice system with a traditional processional filled with pomp and dignity, as well as the announcement of the coming year's changes and agenda including the departure of Laurent Anselmi as Director of Judicial Services.
The judiciary's new year begins each 1st of October and the yearly return is observed by a parade of judges, lawyers and legal professionals starting their day by celebrating a mass at the Cathedral of Monaco, presided over by the Archbishop.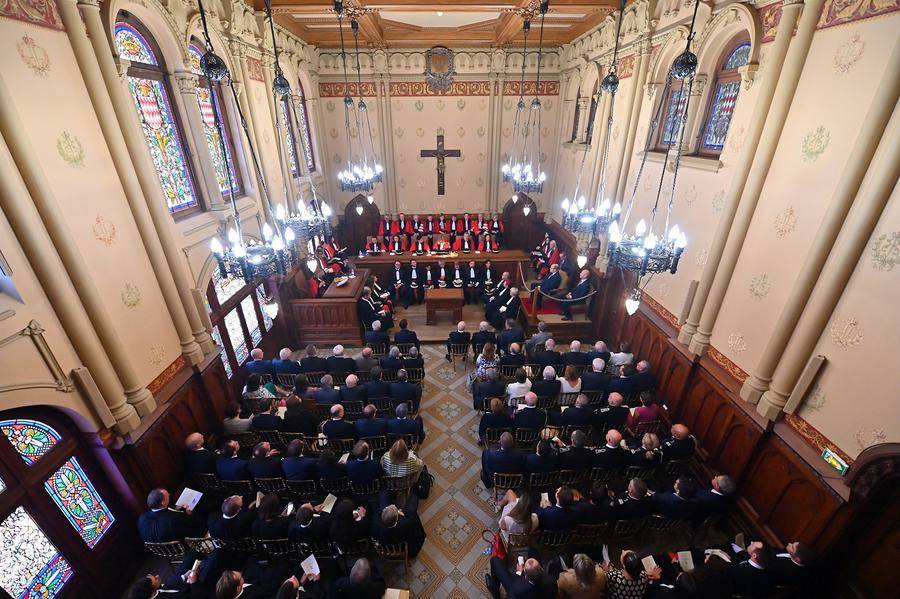 HSH Prince Albert attended the ceremony, as did the Minister of State, the President of the National Council and many notable personages in the community.
As previously announced, Anselmi will be replaced by former Attorney General of the Aix-en-Provence Court of Appeal, Robert Gelli, who will officially take up his post later this month. Anselmi will become the Principality's new Government Counsellor-Minister of Foreign Relations. 
A reminder that beginning 15th October a third cabinet with two new judges, including a financial affairs expert, will arrive to assist in ensuring cases are resolved promptly and restore the staff at the Prosecutor General's Office to full working capacity was followed by a talk delivered by François-Xavier Lucas on the treatment of bankruptcy law in Monaco.
The First President of the Appeals Court, Brigitte Grinda-Gambarini, then recounted the year's judicial activity and finished by reminding the assembled crowd that"the judges pass, whether on standby, retirement, secondment or non-renewal, but the files remain with litigants, victims, defendants and lawyers whose mission is to ensure the defense, to contribute to the manifestation of the truth but also to obtain this contribution from all the actors at the trial."