The Monaco Pavilion at the upcoming Expo 2020 Dubai will be filled with beautiful music supplied by the Monte-Carlo Philharmonic Orchestra.
Principal Conductor and Artistic Director Kazuki Yamada of the Monte-Carlo Philharmonic has been asked to record the musical score, entitled Monegasque Fantasy and composed by Dédé Truqui. 
The score mixes modernity with tradition and follows several themes. His Homage to Princess Grace has a distinctly Irish flare, the Homage to Prince Rainier utilises sounds from earlier times, and The Rise of Prince Albert II focuses on today and the future. Additionally, there is a farandole, a lively Provençal style tune, that gives a nod to both the Monaco national anthem and to Hereditary Prince Jacques.
Dédé Truqui is best known for his collaborations over the years with Aimé Barelli at Le Sporting. He is locally renowned for his love of regional traditions, which he expresses through his music, poems, drawings and parodies.
The music, like the Pavilion itself, will highlight all the many facets of the Principality, a 360° perspective of Monaco.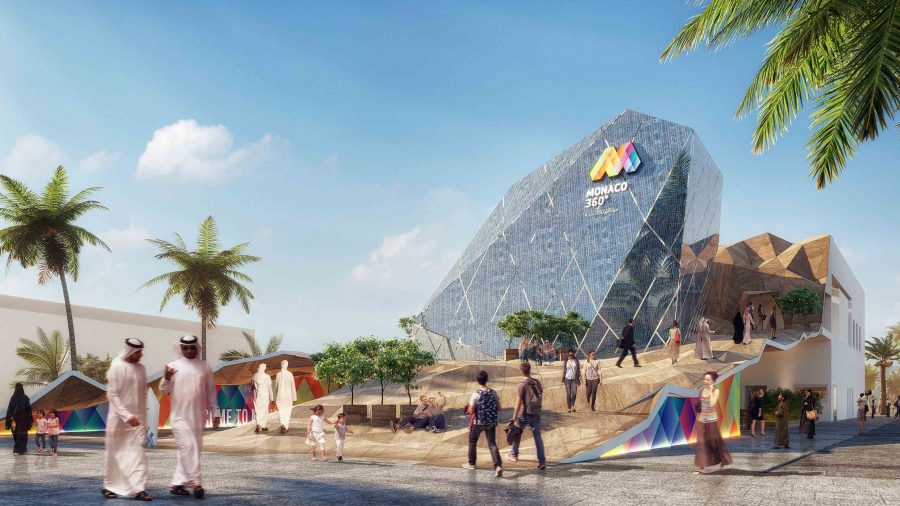 The Monaco Pavilion is being touted as "a kaleidoscopic experience that will reveal new perspectives" and will feature replicas of the quaint streets of the city as well as a Garden of Opportunities, which features the warmth and sunshine the Principality is so known for.
The Expo 2020 Dubai takes place from 20th October 2020 to April 2021 and is the first World Fair Expo ever held in that region. Nearly 200 participating countries will gather over a six month period to celebrate culture, collaboration and innovation on a grand scale.
Top photo: © Communication Department – Manuel Vitali