From baby swimming classes to "Aqua Trampo", the indoor-outdoor Piscine Saint-Charles is reopening on Monday 4th September with a packed programme for all ages and abilities.  
Now that summer is over, the recently renovated Piscine Saint-Charles is once again opening its doors with a roster of great events for all, including the new Aqua Mermaid and Aqua Dolphin classes for children and Aqua Power +, Aqua Gym and Aqua Relax for adults, which were all launched in June to rave reviews. 
NEW ACTIVITIES
The gym is now a hub for activities such as yoga, Pilates, and fitness classes, with free access to sports equipment for those who prefer their workouts to be a more solo affair. Class sizes are manageable, with limits of eight people per session, giving them a personal feel. 
There is also the addition this September of 30-minute long Aqua Trampo classes, which see participants jump on a submerged trampoline in the pool. The water's resistance works to amazing effect to tone arms, legs, bottoms and abs, as well as having lymphatic drainage benefits. As the water is only thigh deep, those taking part don't need to know how to swim. 
Of course, baby swimming as well as prenatal classes are still available.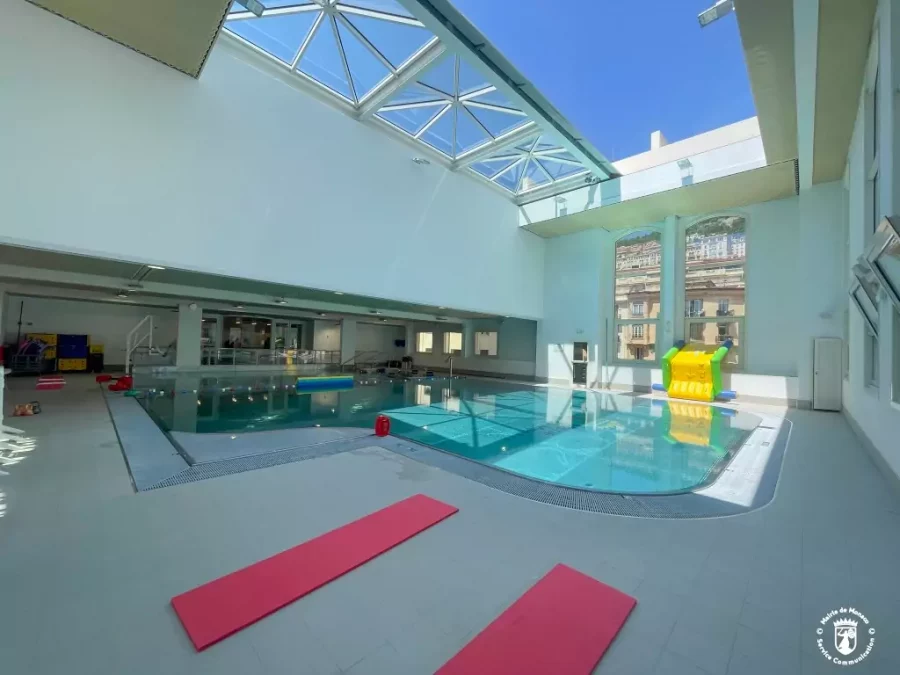 RENOVATED SPACES
The municipal Piscine Saint-Charles's facilities can't be beat, especially since the major year-long renovation to the site, which was completed in June of this year. 
The 216m2 freshwater pool is energy-efficient as well as beautiful, and the walls and windows have been reinforced with insulation in compliance with new energy consumption regulations. Locker rooms and shower areas, as well as the revamped reception, were designed by Monegasque artist Jérome Hein, giving the location that extra something.  
Though the pool reopens on 4th September, the first round of classes isn't until the following day. For hours of operation, prices and the full schedule, please click here.  
Make sure you're never left out of the conversation.  
Sign up for the Monaco Life newsletter, and follow us on Facebook, Twitter, Instagram and LinkedIn.   
Photo credit: Mairie de Monaco