The palace had to change plans at the last minute for the traditional children's Christmas party. Heavy rains forced the organisers to move into the throne room, where more than 650 children aged between 5 and 12 met 'Santa'.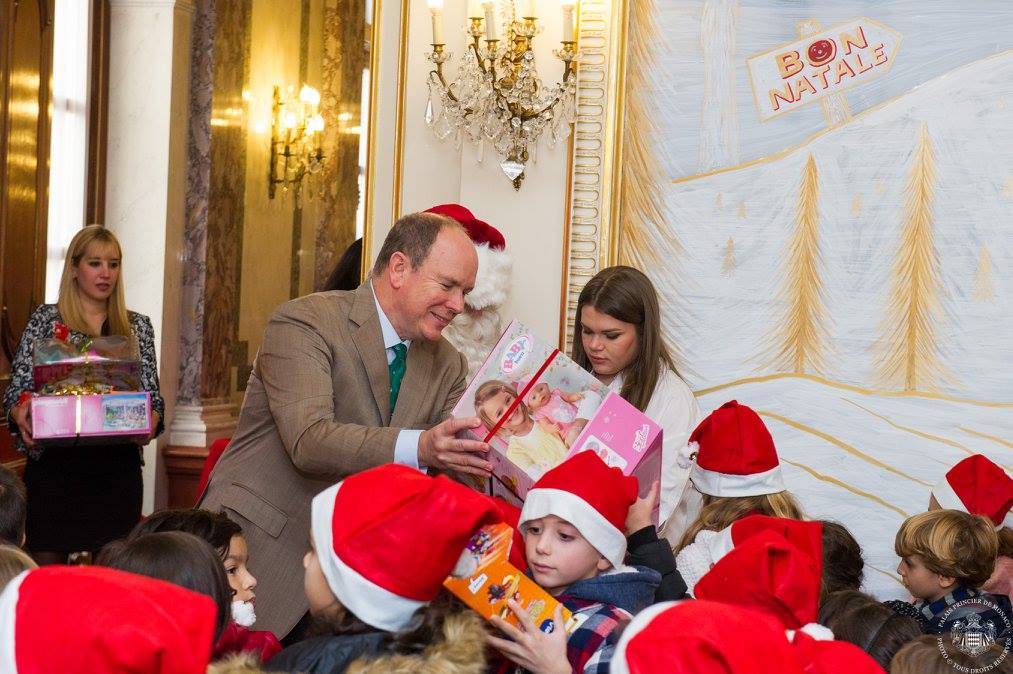 Prince Albert hosted the event with his nephew Louis Ducruet – a duty he relishes since he took over the 60-year-old annual event from his mother, Princess Grace.
The first party was set up to introduce Princess Grace to the children of Monaco. Guests were entertained by a reel of Disney cartoons before each received a gift from a member of the royal family.
Each year, children have enjoyed a range of entertainers – stage magicians, a visit from Santa, circus performers and more.