The government has acquired solar power plants in France as part of its quest to become more environmentally friendly using renewable energy sources. It forms part of a comprehensive action plan which the Principality has been working on for a number of years now. Here is the progress so far.
Solar and seawater heat pumps are already in place in public buildings and private homes all around the Principality. Some notable locations where solar is currently being used in public structures are the Lycée Technique de Hôtelier and the Ecole des Revoires, while the Monte-Carlo Bay Hotel installed 1,000m2 of photovoltaic panels last April.
To harness all this energy, SMEG has built a solar power station under the moniker SunE, taking advantage of the government's 15 year subsidy option for photovoltaic energy producers. Additionally, in September a solar power plant was unveiled on the roof of the Grimaldi Forum, also installed by SMEG, which will partially cover the electricity needs for the extension at sea when it is completed.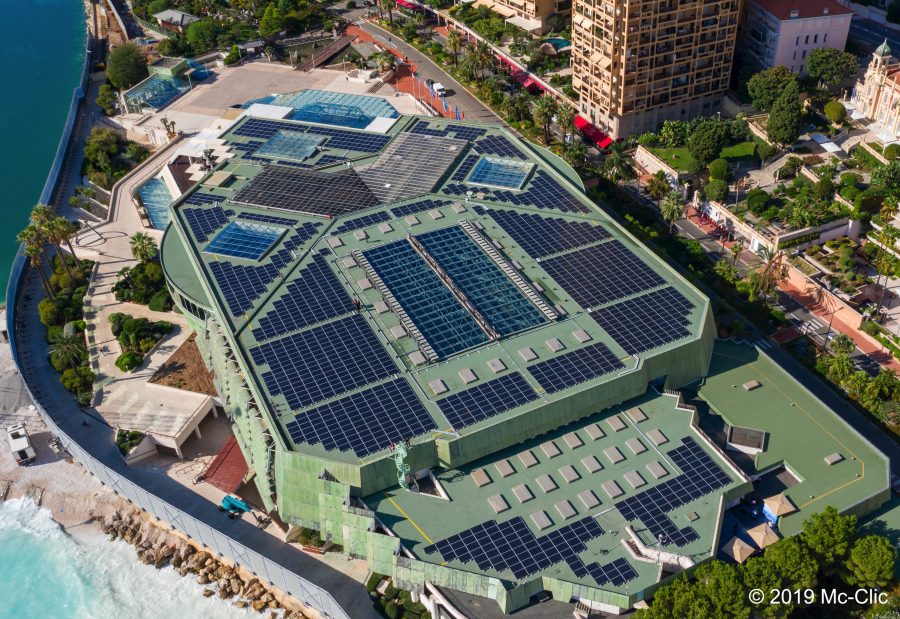 Next up are plans to install 500m2 of solar roof panels on the fire station in Fontvieille. This installation will create 88,000KKh each year, reduce CO2 emissions by 7.2 tonnes annually and will generate 27% of all electricity used by the barracks.
For individuals, the government has had a programme in place since 2008 offering benefits to those who choose to put solar panels on their dwellings, and as of 2017, there has been an online site that shows residents the photovoltaic capacity of every roof in Monaco.  
Finally, eight solar power plants in France have been acquired through a joint partnership with SMEG and Monaco Energies Renouvelables that generate 10% of the Principality's energy usage.