Having achieved great success at the recent world championships in America, some of Monaco's most talented young dancers have received important recognition from the City Hall.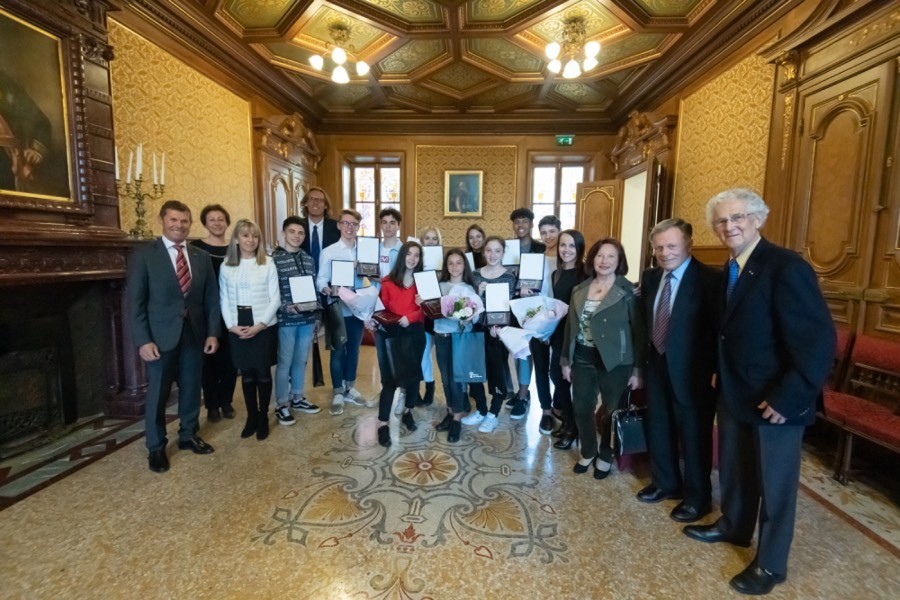 Five pairs of dancers from AS Monaco Danse Sportive were officially received in the Salle des Mariages recently. They were given plaquettes as rewards for becoming the World Champions in the Bachata Junior Team category and Vice-World Champions in Salsa Junior Trio at the World Championships in Orlando, USA, at the end of 2018.
Present during the ceremony were Deputies Jacques Pastor and Henri Doria as well as Councilor Karyn Ardisson Salopek.
"You are an example for many young people, showing that perseverance and passion are essential assets for success," said Jacques Pastor, Deputy Mayor and Delegate for Sports & Leisure. During his speech, he acknowledged that the teams' success was also due to the club, coach Marion Pontal and club president Mirella Piano.
AS Monaco Danse Sportive will next compete on 11th May in Lyon for the French championships of salsa.