The winners of the annual Monte Carlo Woman of the Year Awards have been announced at a gala ceremony at the Oceanographic Museum. The theme for the 8th edition, which was held on Saturday 4th May, was Art and Science, inspired by the 500th anniversary of the death of Leonardo da Vinci.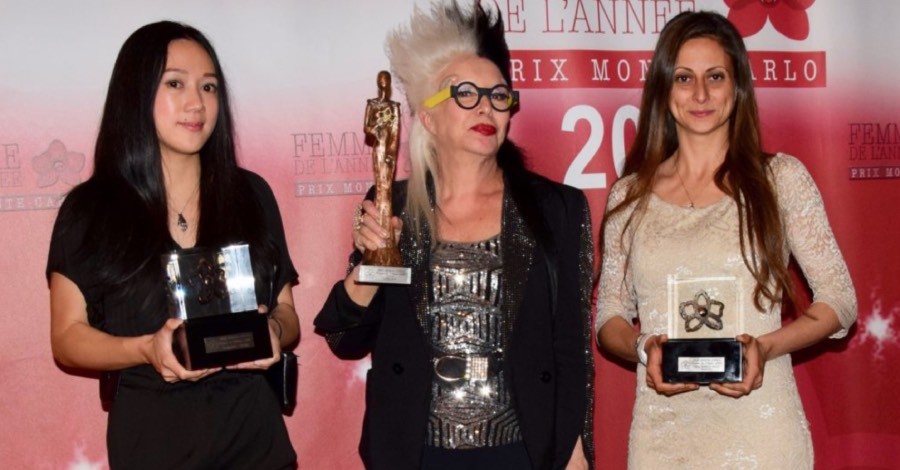 Sougwen Chung (Chinese-Canadian) won the main 'Woman of the Year, Monte-Carlo Award', while Elena Rossoni-Notter (Monegasque) received the 'Woman of the Year – Monaco' award, and Orlan (French) received the 'Woman of the Year, Special Award'.
Sougwen Chung is a Chinese multimedia artist who spent her childhood in Canada and lives in New York. She has been working with robots since 2015, exploring the links between handmade and design machines, to understand the relationship between humans and computers. Her work includes film, painting, sculpture, installation and performance.
Elena Rossoni-Notter is the Director of the Museum of Prehistoric Archaeology of Monaco, and was awarded for her commitment and tenacity during the discovery and dissemination of archaeological research in Monaco. Her current goal is to show the many treasures contained in the museum which are not open to the public, as well as continue to search for hidden treasures in local land and caves. Recently, the director and her team found ancient human remains in a cave under the gardens of Saint-Martin, including a skull which, thanks to new technology, will soon have a face.
Orlan is a contemporary French artist known for the radical act of changing her appearance with plastic surgery in the name of art, using her face and body as malleable tools for shifting identities. The artist has worked with a French robotics company to create a robot in her image: ORLANoïde.
The awards were Created by Cinzia Sgambati-Colman and the awards were presented by Prince Albert II.