As part of the Arts classes Terminal programme, a number of students from the Lycée Albert I first took this optional discipline, devised a unique performance they have just read to all students and staff of their establishment.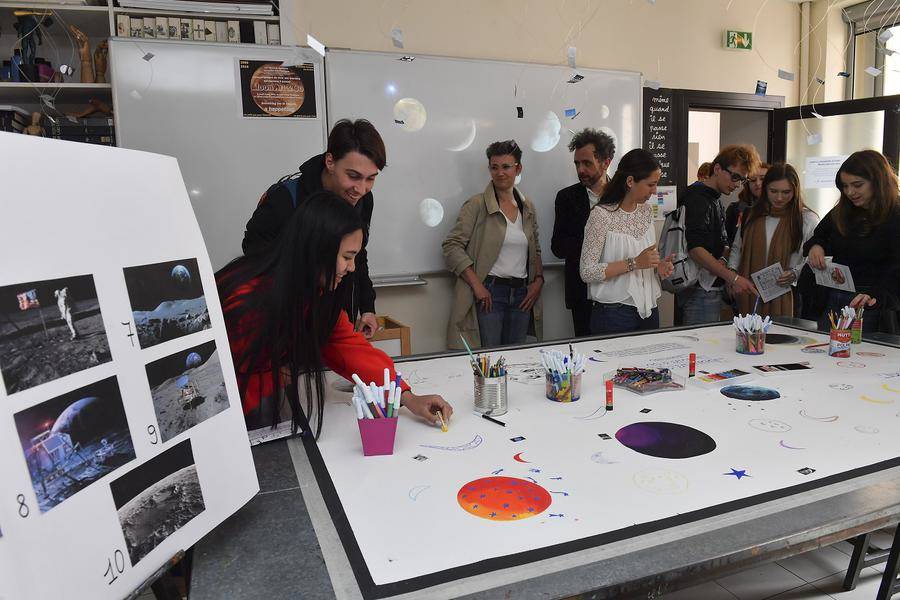 To mark the 50th anniversary of the first steps of man on the moon, these students have fully achieved this performance, titled "Moon and Co-Art" as part of their programme History of Art.
The audience was able to:
associate with the process of creation of a contemporary work "cacodylate";
immerse yourself in a lunar landscape;
enjoy "lunar" food;
plant a Monegasque flag in a lunar soil, leaving footprints, so that this realization remains "a small step for the Man and a big step for the Art".
These young and talented artists will present their creation in June, before the jury of the Baccalaureate (2019 edition).