Key to the success of the Monaco Yacht Show are the guys that shake down the deals and act as the bridge between the buyer and the seller – The Brokers.
Patrick Coote is Managing Director, Europe, for the yacht broker firm Northrop and Johnson. With 25 years in the business, he has headed up operations at Fraser Yachts, the Azimut Benetti Group, Blohm+Voss and Vripack. He's also been involved in initiatives such as setting up The Superyacht Show, Superyacht TV and the Explorer Yachts Summit.
Coote is upbeat and realistic as the Monaco Yacht Show (MYS) 2021 looms into view. "The MYS has become an annual celebration of the latest and greatest yachts and innovations from across the superyacht world," he tells Monaco Life. "It brings together brokers, shipyards, designers and suppliers for four intense days of networking and socialising. This year, more than ever, we can sense that there is a strong appetite among the industry players to get out and about again and interest levels from professional visitors seems high. Conversely, we don't really expect to see hordes of buyers on the quayside. Travel restrictions and health concerns are still a big factor and unnecessary trips are not exactly high on people's priorities at the moment. That said, I think we've all pretty much given up trying to second-guess things given the current state of world affairs!"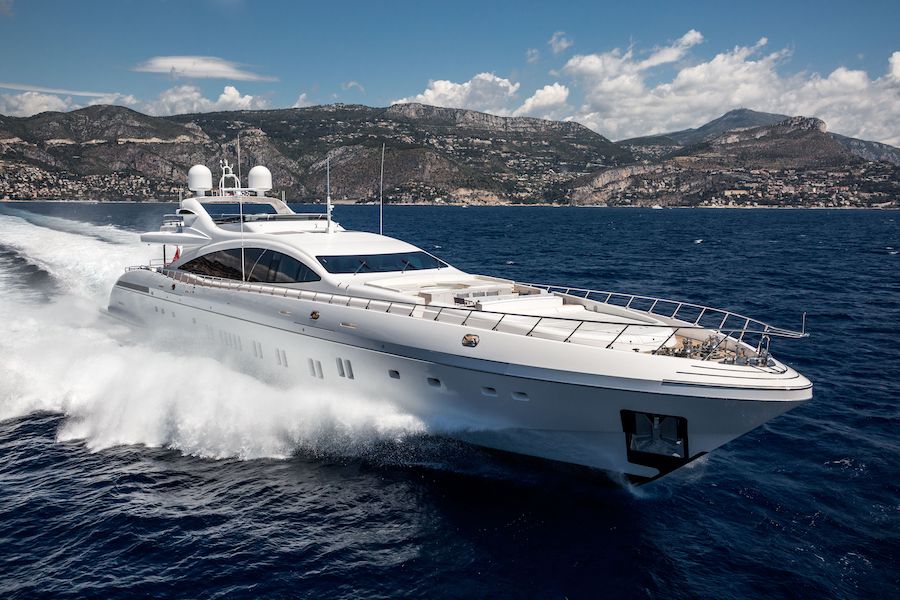 For the professionals involved in the sector, the MYS is always a good opportunity to catch up with industry colleagues and strategic partners from other luxury sectors. The yachts are like honey, attracting interest from various fields such as wealth management, private aviation, automotive, high end jewellery and real estate. "The show effectively becomes the global epicentre for UHNW advisors for four days. It's therefore a hive of activity for a wide range of stakeholders from the luxury world," says Coote.
The last 18 months have seen record numbers of yacht sales and it is fast becoming a seller's market. Good quality, well-priced yachts are not staying on the market for long at all. According to Coote, if marketed properly, yachts really should sell relatively fast. "The inventory we are promoting at the moment is extremely high quality and will not be available for long," he reveals. "We are bringing a good number of qualified buyers to Monaco in September and have no doubt that a number of sales will be achieved."
That said, Coote expects footfall to be lower than previous years, not only because of the pandemic restrictions, but a general lack of good quality second hand yachts will not draw the big crowds. Northrop and Johnson, however, have several yachts for sale this year and are expecting  very strong interest, particularly in the Feadship Gitana (48m) as well as Liberty (50m) by shipyard ISA.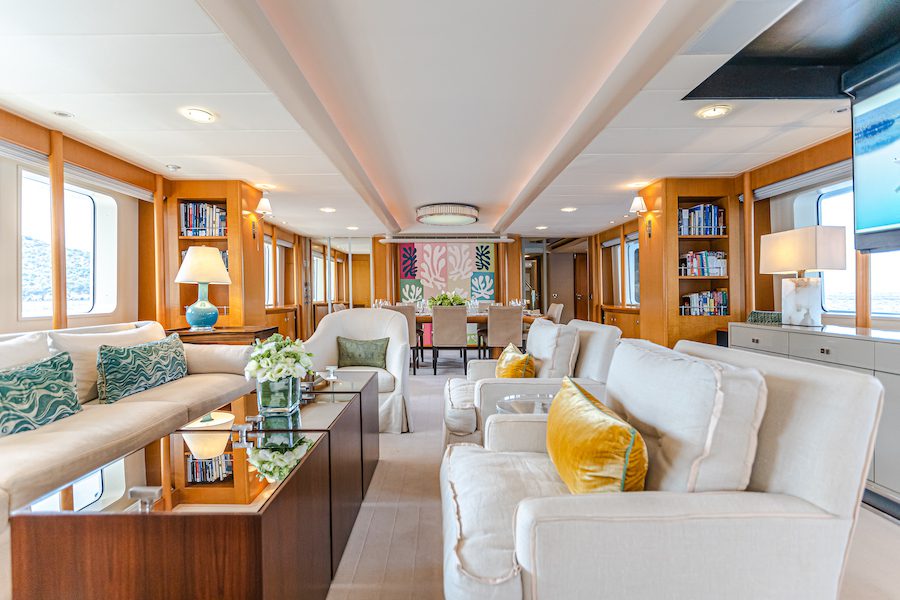 For obvious reasons, the Covid era boosted interest and sales in superyachts and ignited a Carpe Diem attitude among new buyers with a thirst for escape, adventure and good times, all of which a yacht can deliver in abundance. Coote adds, "The charter world has battled with its own frustrations due to travel problems, re-scheduling and positive cases among crew and guests but many charter yachts have still been booked and busy this summer."
On the whole, shipyards are busy and order books are filling fast, so for the majority of key industry players the last 18 months could have been a lot worse. Beyond the horizon Coote believes there are strong signs that demand for large yachts will stay high through 2022 and possibly into 2023. Nothing suggests a major slow down at the present time. "Life is short and we're living in uncertain times. If you're thinking of buying a boat, why wait?"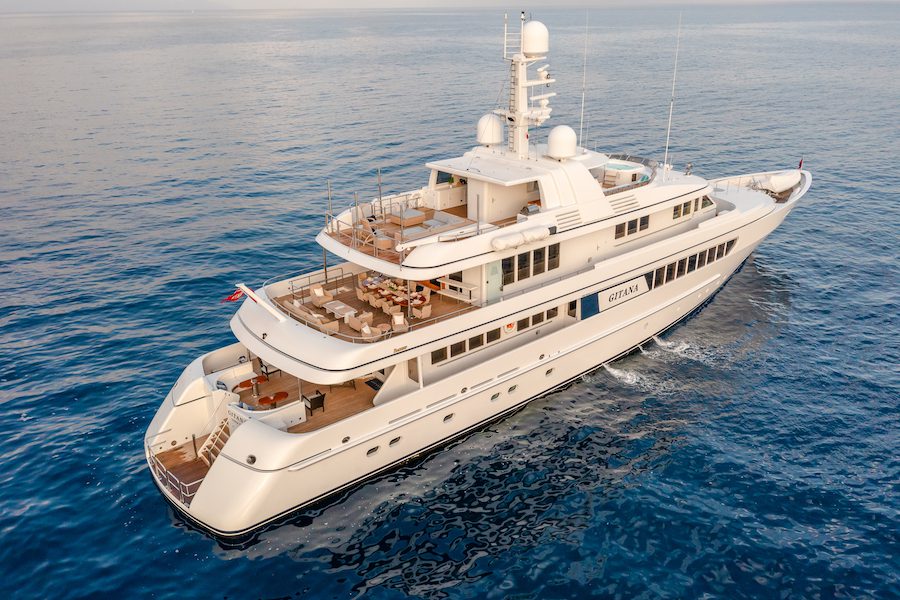 A stronger interest in new builds is gratifyingly matched with an increased interest in sustainability and green technology. Power generation systems are the big focus these days. "Large yachts are designed to travel the globe, give their owners access to every corner of the world's oceans. It makes sense therefore that all stakeholders in the industry want to ensure the marine environment both above and below the water is maintained to be as clean and healthy as possible," says Coote. Owners are also becoming more adventurous and there's a rise in expeditions to the Artic or Antarctic regions and extensive world cruises becoming increasingly popular too.
A keen focus on super-responsible cruising is the key to the oceans' fragile future.

Close Quarters with Patrick Coote:
What's your advice to someone looking to break into a career like yours?
Any and all experience in the yachting industry is valuable. It doesn't matter whether you work as crew, in a shipyard or as an office intern for a broker, just get started as it is all valuable.
Your worst career moment?
I have little or no regrets.
Most difficult part of your job?
Juggling both work and family life. They just seem to blend into one these days.
Best part of your job?
Seeing smiles on the faces of yacht owners and their children having the time of their lives onboard.
What are you most proud of?
Pursuing and realising my childhood dream of doing what I do today.
Favourite meal?
I'm making a sincere effort to become vegetarian but my favourite meal is still a juicy steak!
A figure you admire?
Nobody more than my own father.
If you weren't a yacht broker what would you be?
A property developer
Hobbies?
Polo and riding motor cycles.
Favourite Monaco restaurant?
Quai des Artistes.
What's yours called?
MY If Only!


Photos courtesy Northrop and Johnson