With the Monaco Yacht Show less than a month away, Monaco Life is launching a new MYS Series, talking to the people behind the world's most prestigious yacht show and those who work within the multi-billion-euro superyacht industry.
To kick off the series, we catch up with Gabriele Carniglia, captain of the newly built explorer yacht RJ, due to be presented at this year's Monaco Yacht Show.
Even before he left school, Captain Gabriele Carniglia was preparing for a life at sea, studying for and completing his first examinations and certificates. 
This superyacht captain was born and grew up in Sestri Levante between the iconic Mediterranean villages of Portofino and Cinque Terre. His love of the sea stems from the years that, as a boy, he spent fishing and boating with his grandfather and father. "I loved being by the water, visiting military ships, watching the commercial ships or the yacht launches at the nearby Fincantieri headquartersin Riva Trigoso," he tells me.   
Carniglia began work on a large vessel as first mate on a 35m sloop. He has been a master for 12 years and has followed the construction of five new launch boats from Italian shipyards, all for the same owner who he met 10 years ago.
His most recent build project, MY RJ, launched in January 2021 and was built by Italian shipyard Cantiere delle Marche. It will be presented at this year's Monaco Yacht Show.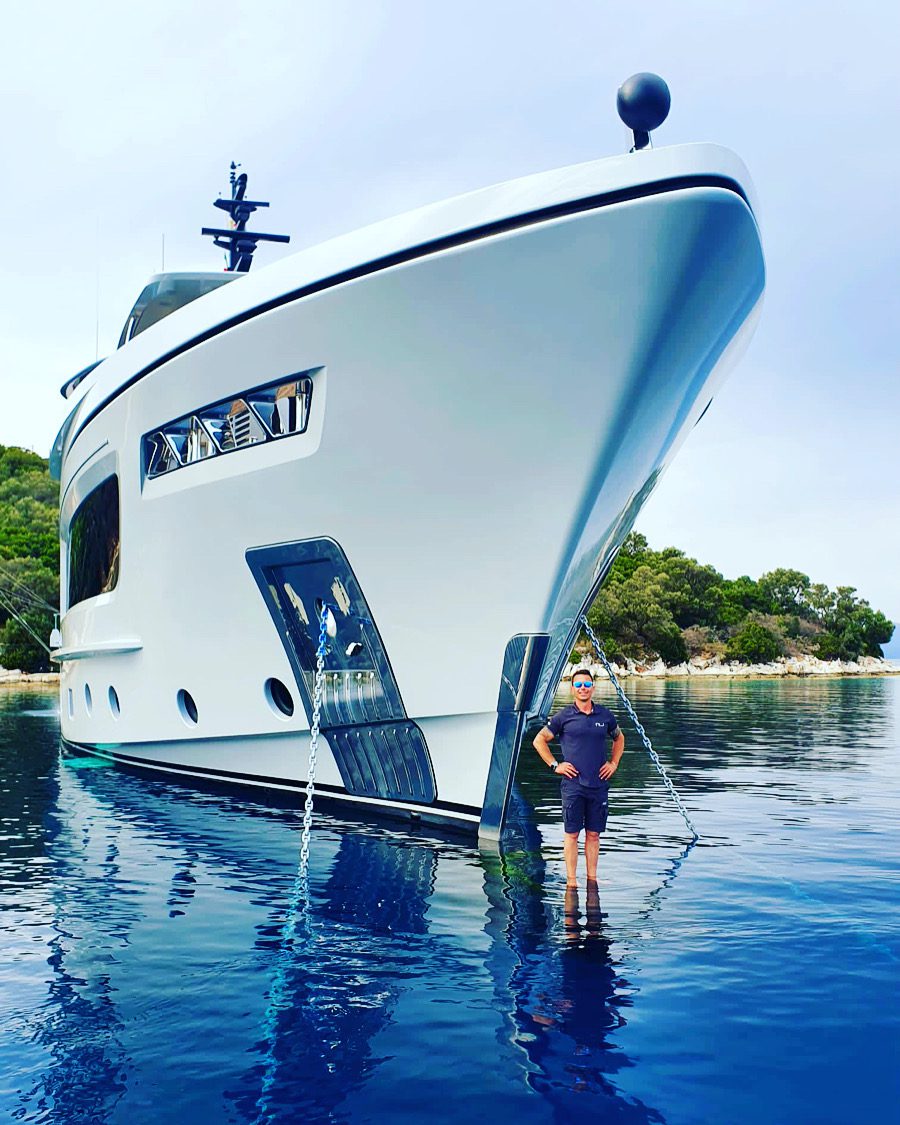 MY RJ is a 40m steel and aluminium yacht with interior design by Francesco Paszkowski and naval architecture by Hydro Tec. She sleeps 12 guests and accommodates seven crew in four cabins. She's an explorer yacht with top speeds of 14.5 knots and a range of 5,500 nautical miles at nine knots.  
As commander of this new launch at the Monaco Yacht Show (MYS), Captain Carniglia looks forward to relishing the splendour of the Monaco Yacht Show this year, the sense of celebration and fun that characterised the event before the pandemic.
"I see the show as an expression of all that is great about the industry and I look forward to everyone involved getting together and expressing themselves particularly expansively this year," says the captain. "I am also hoping that Cantiere delle Marche is recognised for the commitment and dedication it put into the MY RJ project and that the presentation of the yacht at the show will act as solid proof that the yard builds exceptional super yachts."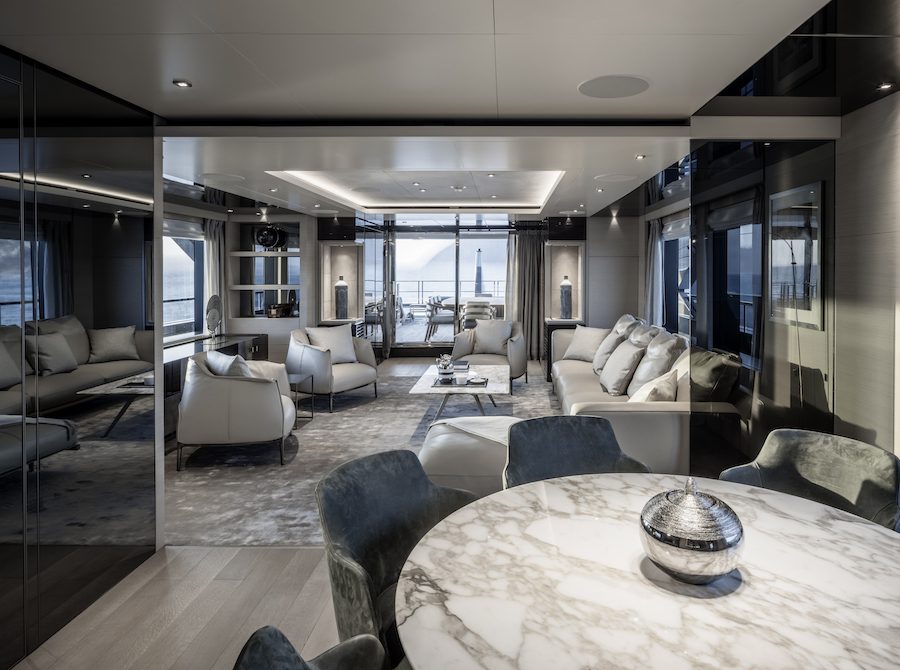 Carniglia is a man who loves his job for the contact it brings him with the sea, the cruising, discovering new places and re-visiting old favourites. "And I love getting together with new people or long-time friends and sharing our sea-time experiences to learn something new or just have a laugh," he says. "I am especially passionate about sail and motor yachts, so being able to work on board a performance boat is a great pleasure."
So where would he choose to go to mess about on a boat? Says Carniglia, "You will think I am biased, but the Mediterranean is for me the most beautiful, comfortable and varied place in the world. It offers extremely varied enchanting places, a mild climate and a generally cooperative weather. The cuisine is excellent, with welcoming populations and very different cultures. Moreover in recent years, the services offered for yachting throughout the Med are truly excellent."
His favourite cruising route begins at his home in the Gulf of Tigullio, Liguria then heads down south to the west coast of Corsica, across to Sardinia, over towards the Aeolian Islands, then Greece and her Ionian Islands, the Saronic Islands, then up to Antalia and back to Tigullio.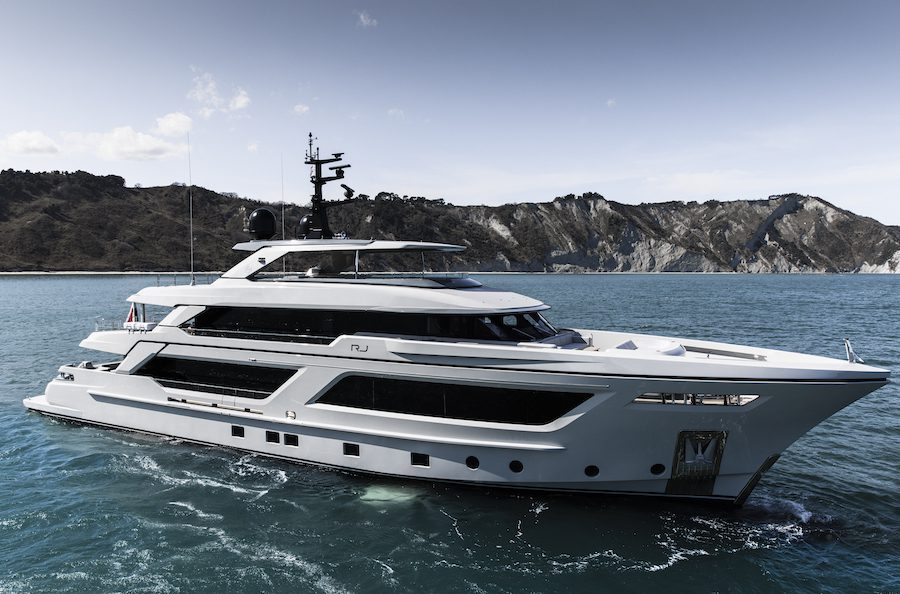 A key challenge for captains of superyachts is anticipating, organising and managing the requests and ever higher expectations of guests on board. The management and scheduling of weather dependent cruise itineraries can be tricky too. "This summer is a typical example where the weather is increasingly bizarre and at times violent and difficult to predict, especially for us because we don't use the safe haven of marinas," says Carniglia.
Passion is the key for a job like this: "It's not for everyone. It takes a great spirit of adaptability and sacrifice. You have to be prepared to invest continuous energy in exams to obtain qualifications."
His advice for a young gun considering a career such as his is to treasure all that happens in a day, good or bad, because every day at sea is different. "Try your best," he says, "and show that you are ready to learn, have respect for the job, the workplace and your colleagues, and above all remember we are guests of the sea and she also must be feared, loved and respected."  
"On tough days when homesickness kicks in, remember," says Carniglia, "that it will simply make the homecoming all the sweeter."
And when that day comes, his welcome home dish will feature the Ligurian cuisine of his roots: trenette pasta with pesto, octopus salad and fried breaded anchovies.


Photo by Gabriele Carniglia