While his classmates cowered when the career councillor loomed into view at school, Robert McFarlane was busy sketching boats. He always knew he wanted to design blue water ships.
His 'ship', as it were, did in fact 'come in' as planned all that time ago in the class room. These days, McFarlane is known as the "Yacht Doctor", with clients often seeking his input into their projects built at some of the best known shipyards.
This year two of McFarlane ShipDesign collaborative projects are presenting at the Monaco Yacht Show: the 108m MY IJE, and the 62m MY Cloud Nine.
At the age of 17, Robert McFarlane went to sea aboard a 120-passenger square rigger. Says McFarlane, "I worked my way up from'"before the mast' to deck officer. With that practical knowledge, I went to study naval architecture at the University of Newcastle upon Tyne, UK."
McFarlane has been based in Monaco since the 2000s after operating offices and working with shipyards across the world. Since 1992, the company has specialised in small cruise ships, superyachts, tall ships and expedition ships. The team's expertise covers sail and motor vessels ranging from 50 to 150m. They do conversions, refits and new builds from pre-purchase stage to delivery. They're a leading authority in today's hot topic of Expedition Yachts and Ice Class vessels.
"My experience with expedition cruise ships over the years means I have performed each of the tasks involved with expedition ships, such as onboard operation, design, building and shore side operation. I started working with yachts in the late 80s and have become more and more specialised in working with them, their builders and the ever evolving industry."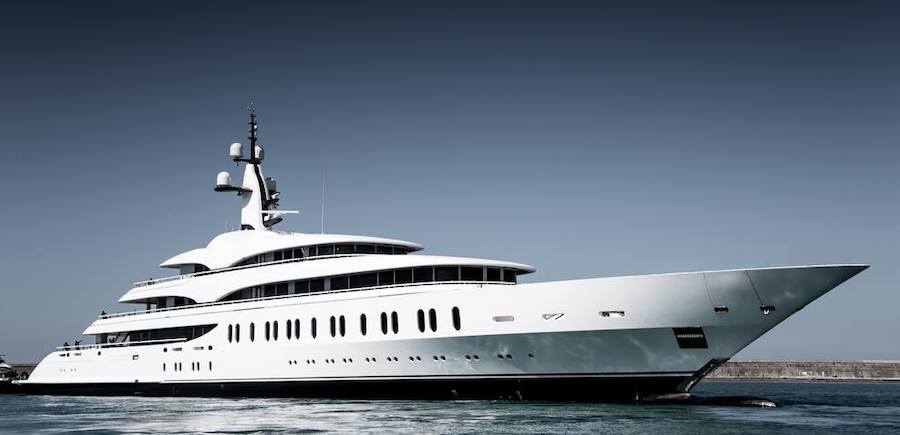 For those of us wondering what the difference actually is between a naval architect and an exterior designer, the architect designs the yacht to work, and the exterior designer makes it look good.
"For a good design, both the naval architecture needs to be correct and the exterior design needs to be appealing," says McFarlane. "And to achieve a stunning result, the exterior designer has to take into consideration naval architecture. It's a collaboration between the two."
He adds, "In refit work it is always a pleasure to surprise and show how one vessel can successfully become another, be it interior or exterior spaces. For new builds, I enjoy providing naval architecture consultation and concept design, but I especially enjoy the client meetings where we discuss and make their dreams and desires a possibility."
With refits, the trick is to be able to work with certain limitations and yet deliver a new concept. "We find having good class and flag knowledge really makes a difference to the timeline of the refit works and can save a lot of the budget," he says.
For new builds, McFarlane explains that architects need to be aware of what is in the industry in the "now" and what the industry will look like in the future. Which toys are popular? Which places are owners wanting to visit? Which technology advancements are being made? Those are the questions you need to ask.
Previous projects include a complete refit of the Amels 76.6m MY Boadicea, the conversion of a patrol vessel into a luxury expedition yacht, now MY Enigma XK, and two major refits on MY Artic P.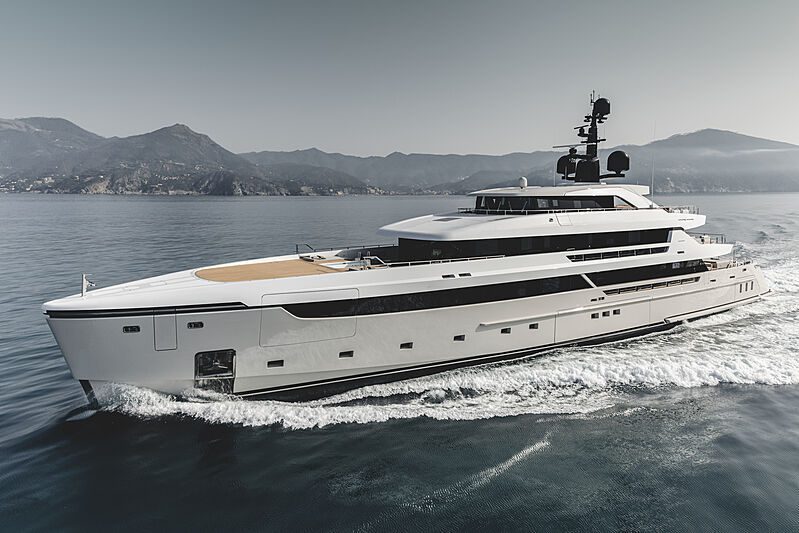 So, what lurks impatient to leap into life on the McFarlane ShipDesign drawing board right now? He explains: "Several expeditions cruise ships have new routes opening and we are designing vessels able to discover more of the Arctic and Antarctic regions. There's also an expedition yacht, MY Seahawk, for Swiss Ocean Services, currently on the drawing board."
"Sustainability is a big issue that I think the industry is really starting to embrace. More and more clients are approaching me asking for a greener yacht, or alternative fuels, and the industry in regards to technology and regulation needs to continue improving in this aspect."
After the trajectory from school boy fantasist to the "Superyacht doctor" of the Monaco Yacht Show, McFarlane's plans are now simple: to stay healthy and keep building boats. "I just like seeing my clients happy. That makes me feel proud."

At Close Quarters with Robert McFarlane:
If you weren't a naval architect, what would you be?
A teacher, I enjoy sharing my knowledge and experience to the next generation.
What's your advice to someone looking to break into a career like yours?
Take your theoretical to practical and get onboard some yachts and vessels.
Your worst career moment?
Luckily it has not happened yet.
Most difficult part of your job?
Climbing into some tanks or small spaces in the yachts. Yachting is not always glamorous for the naval architect.
Best part of your job?
Meeting new people and projects around the globe who share the same love for the sea.
What are you most proud of?
The fact I have been able to share my passion for the sea and sailing with my daughters.
Favourite meal?
Anything spicy
A figure you admire?
The original explorers and cartographers of our oceans.
A favourite place/restaurant in Monaco?
The water in front of the Oceanographic Museum (great spot for free-diving).


Photos: McFarlane ShipDesign