The National Energy Transition Pact is heading into its second year, and the government is asking signatory companies to begin ramping up their commitments with concrete plans for the future.
Last Thursday, the Mission for Energy Transition Monaco presented their latest aspirations to representatives from companies who have previously signed onto the pact, including the Grimaldi Forum, SBM Offshore, My Marketing Manager, various hotels of the Principality and offices of the State Services and Concessions.
The meeting started by covering the previous pledges made by the companies of a formal commitment followed by implementation of solid actions, an official survey of the need for exchanges, tools or training, and a measure of progress under the three central themes of mobility, waste management and energy savings.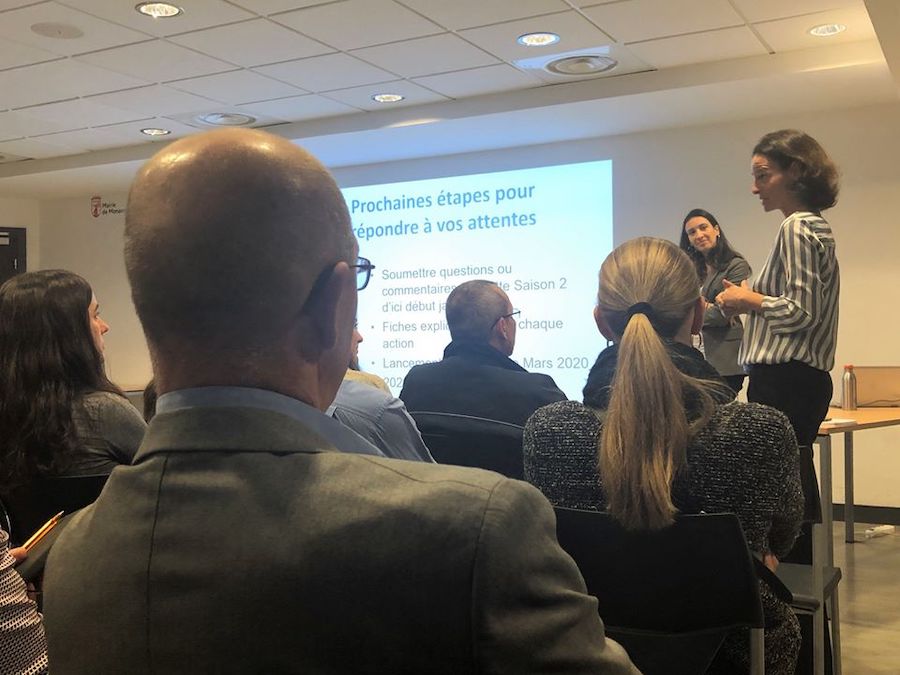 They went on to discuss with the representatives what their next steps for the programme will be and included such ambitious ideas as adding more water points in the Principality, encouraging and expanding the use of MonaBike as an alternative mode of daily transportation for employees, building more electric vehicle charging stations and urging people to carpool rather than drive alone.
The companies and institutions will have until March 2020 to submit their choice of voluntary actions to the Mission.
The National Pact comprises a simple and comprehensible Commitment Charter, which covers all stakeholders and sets out the three major areas for action as part of the energy transition: transport, waste and energy. It is translated into annual action plans indicating what, specifically, each person or organisation who has signed up will do to contribute to the energy transition effort, highlighting the greenhouse gas emissions thus prevented.