The Gardener, a gin co-created by Brad Pitt and launched during the Cannes Film Festival, will be the key ingredient in the Hôtel Metropole's Grand Prix signature cocktail, the Monaco Rush. 
What better way to invoke the glamour of the Monaco Grand Prix than to imbibe a drink made from a superstar's distillery at a luxurious hotel?  
This is precisely the case with the Monaco Rush, an inspirational cocktail being offered at the Hôtel Metropole Monte-Carlo's Lobby Bar that features The Gardener gin, a spirit created by Brad Pitt alongside the Perrin family and world-renowned distiller Tom Nichol.  
FRENCH INSPIRATION
American actor Brad Pitt wanted to create a spirit "reflective of the place with which he fell in love". He collaborated with former master distiller Tom Nichol, the second person ever to receive a Lifetime Achievement Award from the Gin Guild.
In addition to The Gardener gin, the Perrin family also produce Brad Pitt's Miravel rosé.
The Gardener gin is a tribute to the Riviera.
Notes of fresh and dried citrus permeate, including grapefruit, lemon, and sweet and bitter oranges from the region around Cap d'Antibes. Add to this the inventiveness of the Metropole's mixologists, who blend the gin with peach coulis and liqueur, blackcurrant cream, mint and lemon juice… And the Monaco Rush is born.  
Described as "an elegant, refreshing and daring cocktail", it will be found on the menu of the Lobby Bar from this week as the Grand Prix takes off.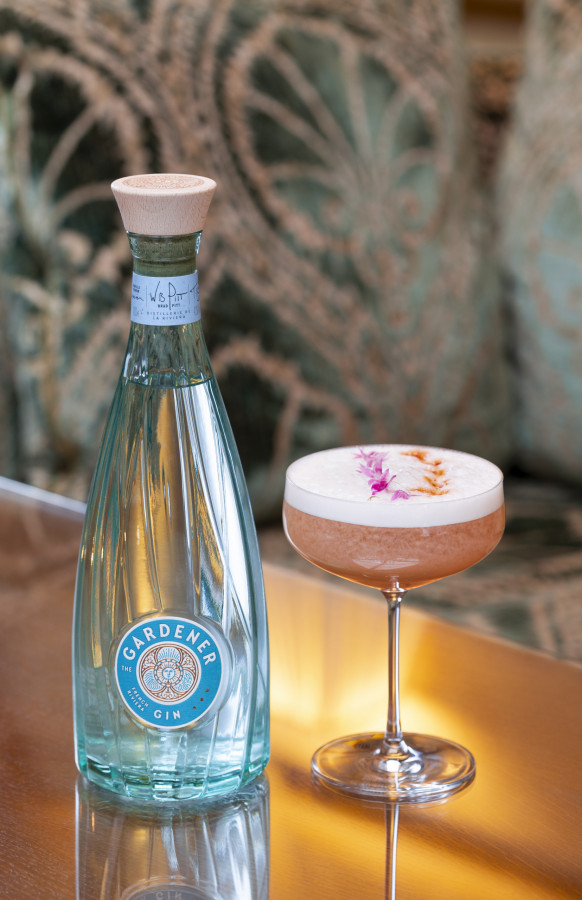 LAVISH SETTING
The cocktail, which costs €41, is just one reason to head to the Lobby Bar. Designed by Jacques Garcia, the space has a kind of private club atmosphere with décor combining tasteful objets d'art and antique books that give it the warm feeling of being in the sitting room of someone's English country home. 
Other charms include Yoshi, the only Japanese restaurant on the Côte d'Azur to have been awarded a Michelin star, which offers typically Japanese cuisine in a contemporary setting designed by Didier Gomez, and Odyssey, the lounge-restaurant imagined and designed by Karl Lagerfeld that serves modern Mediterranean cuisine.  
So this Grand Prix weekend, when wondering where to go for elegance, glamour and a delicious cocktail, think no further than the Hotel Metropole and their new Monaco Rush.  
Sign up for the Monaco Life newsletter. For the latest news, follow us on Facebook, Twitter, and Instagram.  
Photo credit: Serge Chapuis