Work is progressing well on the new A8 exit ramp that will hopefully make life easier for the thousands of commuters who travel to Monaco for work every day – and others who get caught up in the traffic jams.
A year after work began, National Council President Stéphane Valeri visited the site alongside Alpes-Maritimes politician Eric Ciotti, at the invitation of Mayor of La Turbie Jean-Jacques Raffaele.
The purpose of the visit was to take stock of the progress of this strategic project, co-financed by the Monegasque State, the Alpes-Maritimes Departmental Council, the Agglomeration Community of the French Riviera and the Escota-VINCI Autoroutes network.
From the 1st quarter of 2023, the new A8 ramp will provide additional access to the Principality for the 47,000 commuter employees driving daily from France. The original delivery date was 2022.
With nearly 3,000 vehicles expected to use this new motorway exit, the opening of the slip road will improve access to Monaco, reduce the number of cars crossing La Turbie, and improve traffic flow on the A500 motorway in the Monaco tunnel.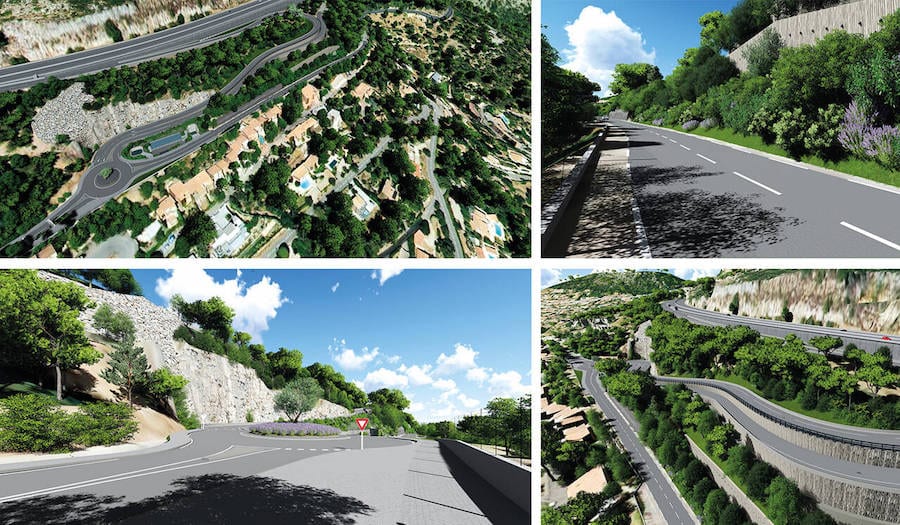 The €6 million project is part of an ambitious overall policy to improve mobility between the Alpes-Maritimes department and the Principality of Monaco, supporting the employment and economic opportunities of both countries while improving the quality of life of border residents.
The Principality is also financially contributing to the improvement of the rail network and partial subsidies for train journeys, as well as the 100 Nice-Menton bus line.
Following the site visit, Stéphane Valeri and Eric Ciotti met at National Council headquarters to discuss other issues including housing for French workers around the Principality, the future Monegasque waste sorting and recovery facility, and progress on the reconstruction of the valleys affected by storm Alex, to which Monaco has financially contributed.
Photo of Eric Ciotti, Stéphane Valeri and Jean-Jacques Raffaele, source: National Council of Monaco