AS Monaco publicly presented its new sporting director, Paul Mitchell, this week to discuss his goals for the Red and Whites and to be formally welcomed by the club.
Accompanied by Vice-President and CEO of AS Monaco Oleg Petrov, Paul Mitchell faced the press on Monday at the Rainier III Auditorium in Monaco, saying that he was keen to join the club as soon as he was approached by Mr. Petrov: "For me there was no hesitation. I am very ambitious, and I think my career can attest to this. This is a great project that requires patience and success. And that's what I have set out to do," said Mr Mitchell.
According to Oleg Petrov, the recruitment of the former technical director at Red Bull International Soccer and head of recruitment at RB Leipzig, marks a new chapter in the history of the club. "We believe that the arrival of Paul takes place at the best of times. It was not easy. I believe that he has all the qualities, the professional and human skills to succeed in this project; these things count for a lot in my eyes," said Mr Petrov.
Paul Mitchell revealed to the press that he has a standing relationship with AS Monaco coach Robert Moreno, a link which Moreno says will serve the club well.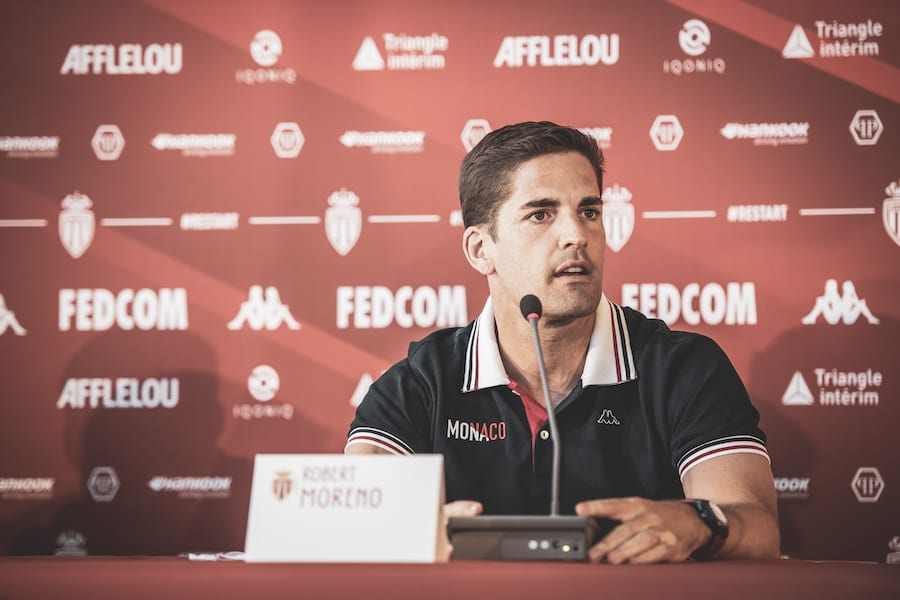 "Since Paul Mitchell arrived a fortnight ago, we have had about 15 meetings already. We speak every day," said club Manager Robert Moreno. "This is the normal relationship that the coach of a team must have with his sporting director. I am happy to have the opportunity to work with Paul. We need to have this structure to be a successful team."
"I think neither Oleg Petrov nor Robert Moreno were happy with ninth place last season. I am here to contribute my skills," added the new head of recruitment. "I have always liked to produce a dynamic and aggressive style of play as a means to winning. I think that we are going in the right direction and that we are already working within the framework of an organisation which aims to bring as high of a level of competition as possible."
Paul Mitchell said he is already working hard to find and invest in the best talent, but added: "We should not think in terms of volume. You have to look at the sporting environment – its quality, regularity, and intensity. We want to work on the mental side of things as well. The players that we are going to recruit or who are already present must be 100% focused on one goal: winning. It is important to implement this to bring back the successes that AS Monaco deserves."
Meanwhile, Oleg Petrov and Paul Mitchell both discussed their mutual desire to strengthen the relationship between AS Monaco and Belgian club Cercle Brugge, with Mr Petrov revealing: "The goal is to allow our players to assert themselves and gain experience at Cercle Brugge before returning to AS Monaco where they can then contribute to the success of the club."
"We have to strengthen the connection, the communication, make everyone work hard and improve on the progression of players, on the style of play that we want to set up and which must align as much as possible with that of AS Monaco," added Mr Mitchell. "Our strategy is to have the two clubs' goals aligned. I am working hard to find the right balance between AS Monaco and Cercle Brugge."
In conclusion, Paul Mitchell laid out his plans for the coming season and his objectives with AS Monaco, saying:"I think the club has gone through some turbulence in recent years. This summer, we have a very clear, well-established plan – we know where we want to get to, but for that we need patience. We want to permanently reinstall AS Monaco at the top of the table, which dictates what we do every day. We do not want our choices to be dictated by changes made too suddenly and decisions that we may regret later."

Top photo: Oleg Petrov and Paul Mitchell, courtesy AS Monaco