The Oceanographic Museum is giving visitors the opportunity to "dive" Australia's famous Great Barrier Reef and discover one of the most complex natural ecosystems in the world.
The new exhibit, called Immersion, opened to the public on 18th July and shows, in a 30-minute real time projection, the delights of one of the seven natural wonders of the world, the Great Barrier Reef.
Clown fish, sea turtles, whales and manta rays glide past on the screen, giving visitors the opportunity to feel as if they are right there with the sea creatures who make this famous coral reef their home.
Coral reefs adorn only a small part of the ocean floor but are home to nearly a third of all marine biodiversity. They are incredibly resilient, but The Great Barrier Reef is faced with possible extinction due to pollution and global warming events which have triggered three "bleaching" incidents in the past five years.
The curators of the exhibition decided against showing these bleaching events in their digitally constructed world, opting instead to show the reef at its best as a catalyst to remind people that this place of marvel needs our help to keep its beauty intact. The reef's best attributes are shown off by way of a virtual dive to show as much of the area as possible.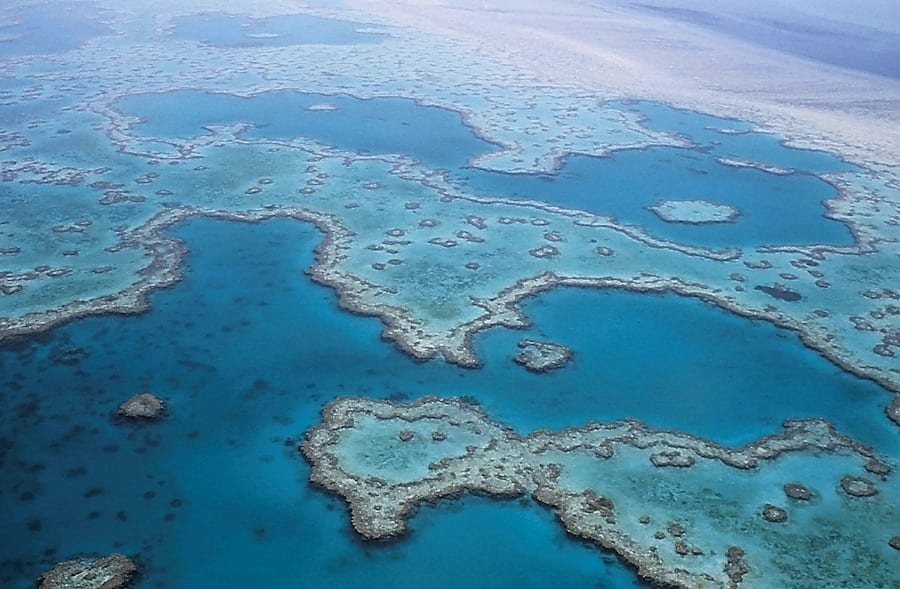 "Diving" to a depth of 10 metres, immersion uses 40 projectors to create a four-sided marine installation that covers three walls and the floor. 3D representations of the reef's most known species are displayed as they would be in real life. Images of white-tip reef sharks mingle with giant clams and the Maori wrasse looking and moving as close to the real thing as imaginable.
The video is accompanied by a soundtrack of whale song and reef sounds recorded by Frédéric Bertucci, a French bioacoustician, whose underwater audio elements were married to an original score by composer Pierre Caillot.
Here is a taster of the exhibit: