Summer reopenings are coming thick and fast. Nikki Beach is the latest to launch its season on the rooftop of the Fairmont Monte-Carlo with its signature vibe and entertainment, and a delicious menu served poolside.
Nikki Beach is the original luxury beach club concept that can now be found in 11 stylish hotspots across the globe, including Miami, Montenegro and Saint Tropez.
In Monaco, Nikki Beach has been marching to its own drum since 2015. The emphasis here is sophisticated poolside lounging with champagne, specialty cocktails and gourmet food.
 The globally-inspired menu emphasises fresh seafood, including a generous truffle tuna tartare with black radish, yuzu and black truffle for starter. We also enjoyed the butternut squash topped with vegan feta – a new addition to the menu, says Chef Alessandro Pizza.
The mains are equally generous and packed with flavour: the famous chicken satay and rice, and whole baked sea bass served with artichokes and a chopped tomato and olive salad are among the highlights.
But the chocolate tart, made with 70% Venezuelan chocolate, salted caramel and macadamia nuts, is not to be missed, even if you are in a bikini.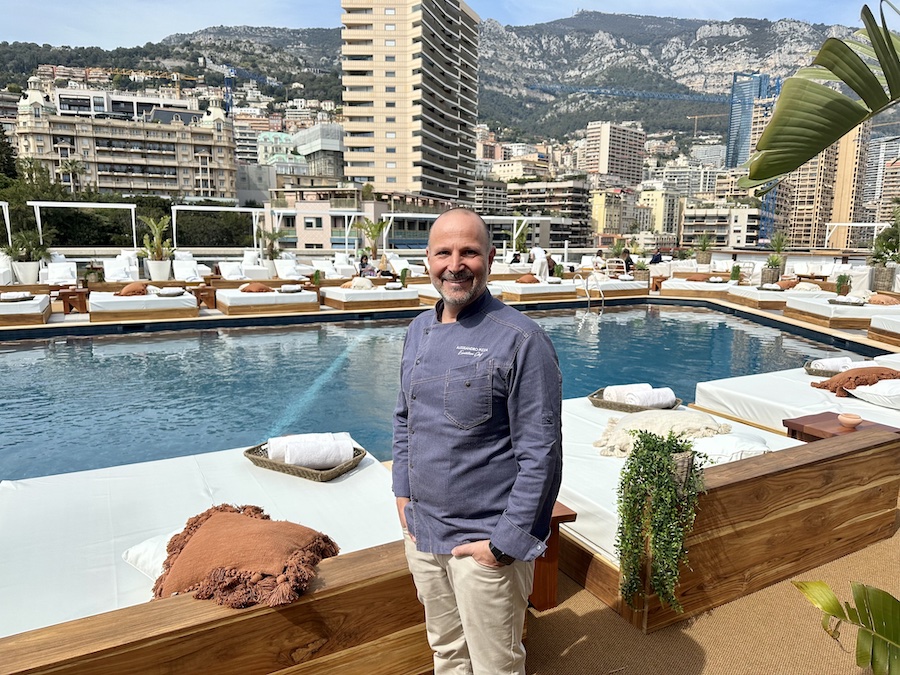 Nikki Beach's menu follows a long-running winning formula for the resort. Everything is designed to be shared, says the chef, and sushi is always a hit.
Chef Pizza was born in Cambridge, UK, to Italian parents who inspired his passion for food. He has been with Nikki Beach since 2002 and was appointed Corporate Executive Chef in 2022, overseeing all of the kitchens in the franchise.
He opened Nikki Beach Saint Tropez 20 years ago and this is where you will most likely find him in the summer, but he tells us he will oversee Nikki Beach Monte-Carlo throughout the season, ensuring the kitchen maintains his high standards.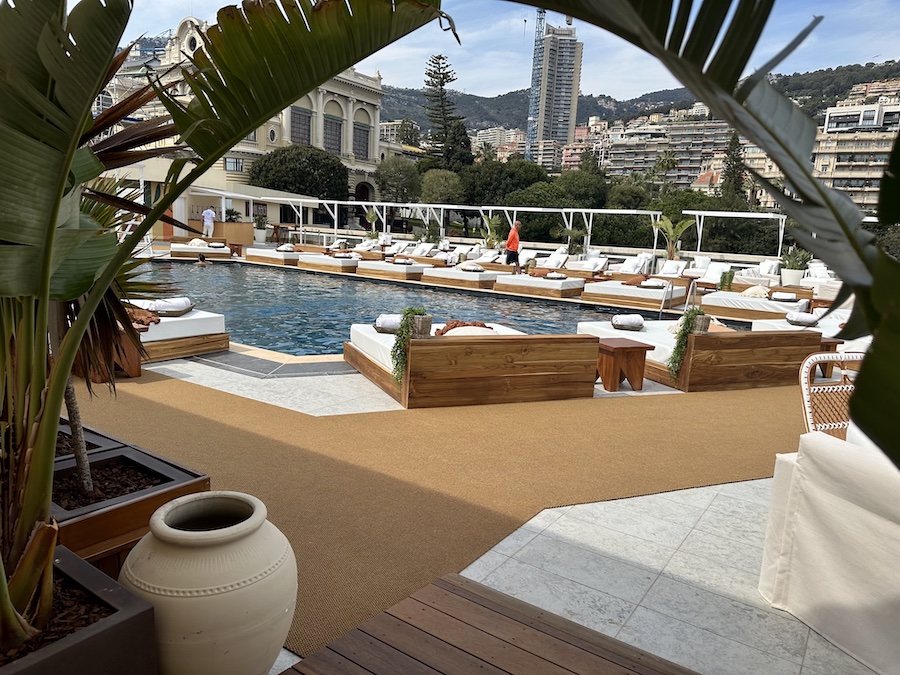 Music is life
Nikki Beach is known for its live music programme. A global resident DJ curates the danceable soundtrack that guests have come to expect at all of their locations. Afternoon sessions at Nikki Beach Monte-Carlo are no different.
This summer, the rooftop will once again come alive with plenty of poolside revelry.
Every Tuesday in April, guests can enjoy 'Sunset Rituals' from 6pm to 8pm, and entertainment on Sundays from 11am to 8pm. Events can be found here.
See more in our Instagram video below…
View this post on Instagram
Do you have an event in Monaco or the French Riviera that you would like us to include in our What's On section and events calendar? Please email editor@monacolife.net.  
Feature image by Monaco Life