The Nursing Education Institute (IFSI) celebrated its 90th anniversary at the Rainier III Auditorium in the presence of HRH Princess of Hanover, patron of the Institute, Didier Gamerdinger, Government Counselor – Minister of Social Affairs and Social Affairs Health, Stéphane Valeri, President of the National Council, André Garino, Chairman of the Board of Directors of CHPG, Benoîte de Sevelinges, Director of the CHPG and Monique Le Du, Director of the establishment.
Nearly 450 people, including former students, came together for this anniversary day, which featured a retrospective in pictures of the Institute's history, a parade with the various nursery outfits recreated specially for the occasion by the CHPG laundry team, testimonials, a philosophical conference with Eric Fiat and Walter Hesbeen, an intervention by nurse anesthetist and comedian Hassan Moufki, and an exhibition of collections of former caregivers.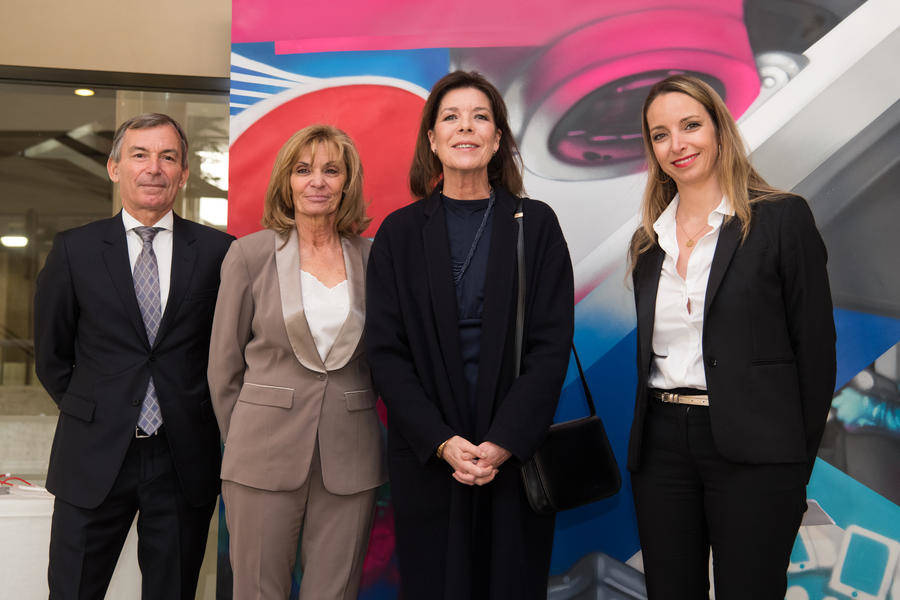 Created by Sovereign Ordinance of July 23rd, 1929, the IFSI had for vocation, from its creation, to train the future nurses not only to the technique of their next professional activity, but especially to the state of mind which must to guide them in their accomplishment, that is to say, listening with the wish to surround the hospitalized patients and to bring them the human presence indispensable to the complete quality of care.
Throughout its history, the Institute has benefited from the support of the Princely Family. Princess Charlotte favored the first steps of the Monegasque school and followed her activities attentively. Princess Grace, in turn, testified by her presence the attachment she held to this structure, to her teachers and to her students. Today, HRH Princess of Hanover, godmother of the IFSI since 2009, wishes to hand over graduation diplomas every year.
"It is by preserving the spirit of dedication of Princess Charlotte and the benevolent attention of the members of the Princely Family who have succeeded her that the IFSI can resolutely continue its mission and prepare for the future" said Didier Gamerdinger in his speech