The Oceanographic Institute has gained a major new sponsor, Monegasque bank CFM Indosuez Wealth Management. The new partnership will help the institute continue its mission to transmit knowledge of and protect the world's oceans.
Established in 1906, the Oceanographic Institute has been working for more than a century to promote effective management of the world's oceans. It's aim is heighten awareness and to convince and mobilise as many people as possible around the protection of the oceans and their biodiversity.
With the financial support of CFM Indosuez Wealth Management, the value of which has not been revealed, the Oceanographic Institute can further strengthen its capacity to transmit knowledge and promote greater understanding of the marine environment among the general public, economic and political decision-makers, the media, and opinion-leaders, in order to promote its protection.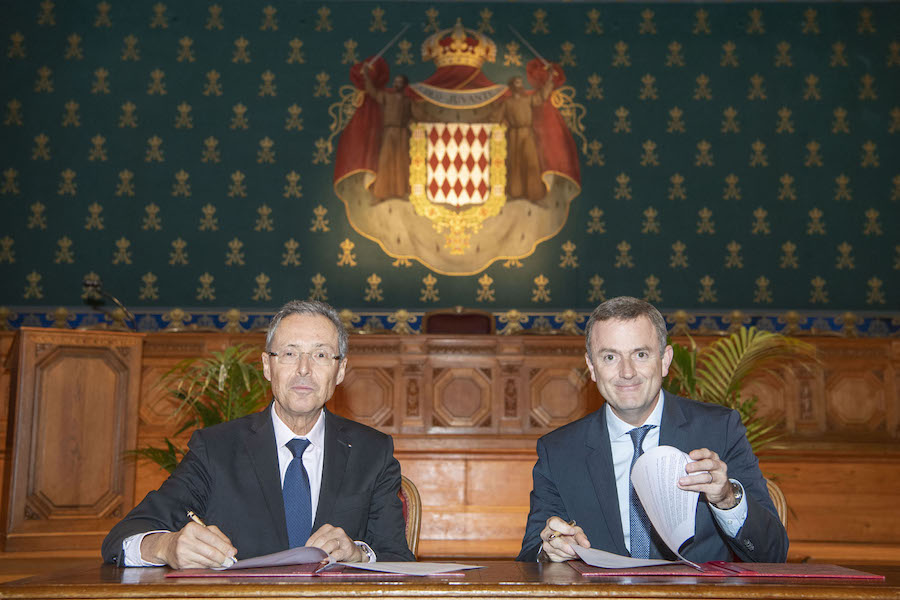 The partnership marks a new stage in the societal and environmental engagement of the bank, which also recently signed the National Pact on Energy Transition.
"Taking action every day in the interest of our clients and society is the very purpose of CFM Indosuez and our entire group," said Mathieu Ferragut, CEO of the bank. "We are delighted to crystallise this new engagement with the signature of a major long-term partnership with the Oceanographic Institute, whose values and dedication to the Principality we share."
The Indosuez Wealth Management network is represented in Monaco by CFM Indosuez Wealth, whose roots date back to 1922 when it was created by prominent Monegasque families, some of whom still hold a total of 30% of the bank's share capital. It now has six branches in the Principality and Monaco's biggest trading floor.
In 2019, CFM Indosuez Wealth Management was named Best Bank in Monaco by Global Finance magazine for the third year running.
"The Oceanographic Institute and CFM Indosuez share a common ambition, that of a more sustainable future for the planet and its oceans," said Robert Calcagno, the Oceanographic Institute's CEO. "We are delighted to have it as a privileged partner, whose support is crucial for us to be able to take action and constantly bolster collective mobilisation."
The Oceanographic Institute supports several national and international projects including symposiums, exhibitions and educational programmes through environmental mediation. It draws on the support of two other bodies, the Oceanographic Museum of Monaco and the Maison des Océans in Paris.