Transporting pets between the UK and France or Monaco has become increasingly difficult over the years, and in some cases, completely impossible. The only alternative is to drive the long journey with Fido in tow, but this isn't always practical or even possible.
Facing this constant challenge of trying to arrange transport for his own little Jack Russel, Sir Stelios Haji-Ioannou decided to organise a pet pampering travel service that everyone could benefit from, not just his precious little Jackie.
He partnered up with experienced pet transporter Trudie Porter to create easyPet, a service which has just marked its first anniversary. Monaco Life caught up with Trudie to talk about easyPet's first year of operation and to check out some of her favourite furry customers.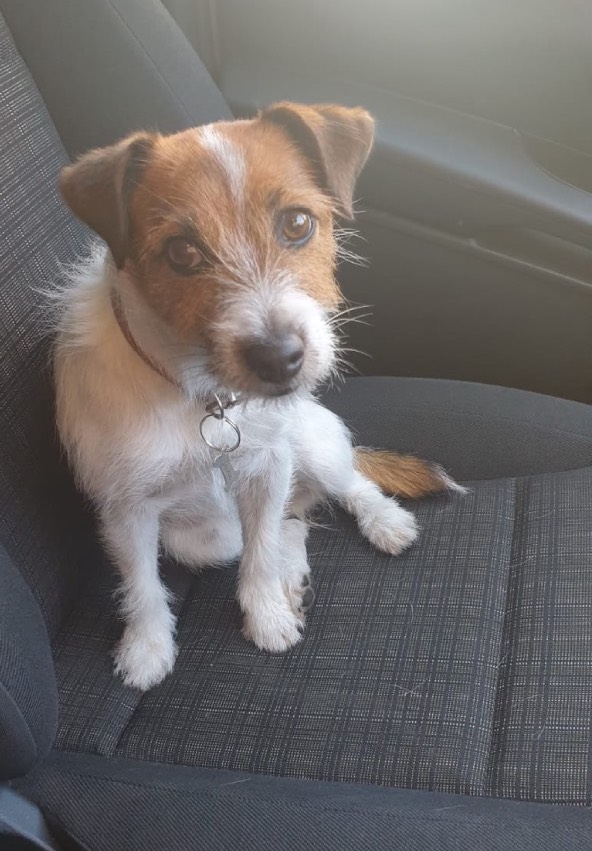 Monaco Life: What exactly is easyPet?
Trudie Porter: EasyPet is a brilliant overland pet transportation service between London and the south of France with collections en route, such as Avignon. The journey takes around 24 hours, crossing from Calais on the Eurotunnel, and the final stop is the easyBus terminal in north London. The vans are fully airconditioned, front and back, and we can accommodate small to large cats and dogs.
What is the gap in the market that this service is filling?
Pets can be left in kennels for days or weeks, which is not a very pleasant experience for them. It is much better for a dog or cat to travel only 24 hours and be reunited with their owner in a short space of time. Meanwhile, flights for pets between the south of France and London, apart from being very expensive, are restricted to the hold to Heathrow, or in the cabin as far as Charles de Gaulle in Paris. And that is only for a pet under 10kg.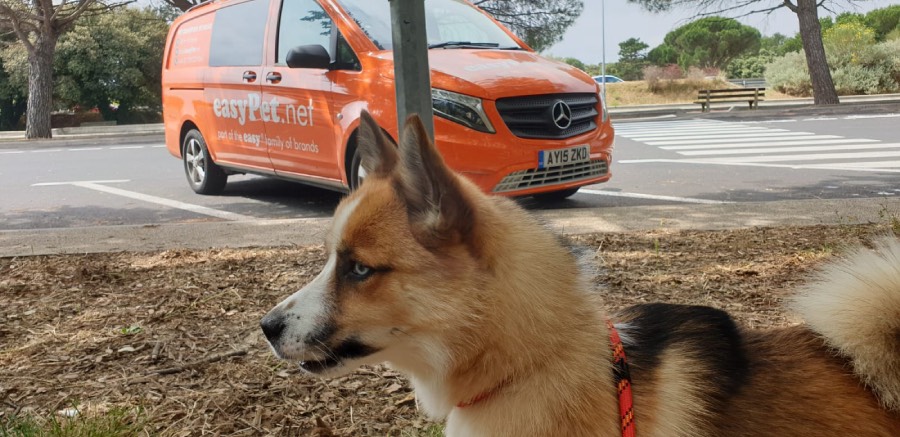 I imagine it is also not a very nice journey in the hold of a plane…
No, they don't get any of the fuss we would give them; they don't get their tummy rubbed. And it must be pretty frightening. A flight box is plastic and the animals can only see out one end, while our cages are open and airy. On a plane, no one is with the pet in the hold so they don't know if they are thirsty, hungry, or even alive. This is a much friendlier service. Our dogs are pampered as much during the journey as they are at home.
How do you keep owners informed throughout the trip?
These animals are not only like children to some of our clients, they are their children, so as soon as the pet leaves the departure point they get a photo of the pet in its cage, and photos at every stop, as well as videos. The owners are updated at the Eurotunnel check in point, as they are all anxious to know that the pet has been accepted to cross. They get another update on which train they will be on, and then an update to say the pet is at the north London easyBus house and ready for collection. Sometimes it's not just the owner who I update, it's also their mother and father. I could be sending four or five different updates to the entire family.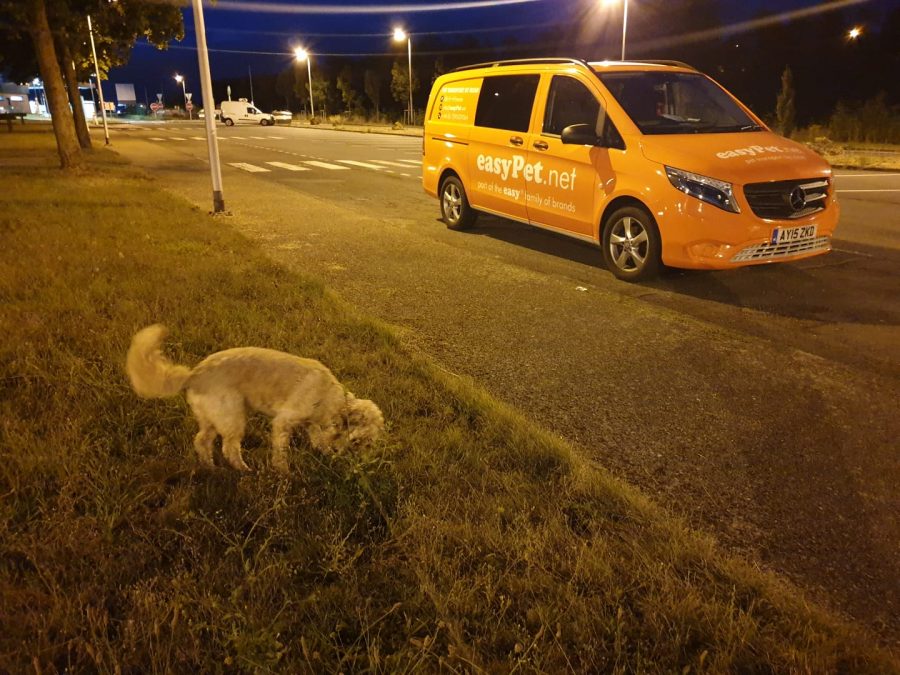 Can you tell us about the clients who use your service?
Our clients are people who have a home in England and a second home here, and they work between the two. They are also people with a summer house in Cannes, Nice, Antibes, Saint Tropez and want to bring their pet out for the summer. Some people have said to me that they used to drive their pet down. But obviously it's a lot easier to jump on a flight and just meet their pets at their destination.
Monaco is the starting point of the service, but it is not restricted to the Principality is it?
No, we have had clients from Zurich meet the van in Lyon; in Avignon we have owners from as far as Montpellier and Nimes travelling to drop off their pets for the service. Also, we stop off in Cannes, for owners from Grasse and Vence, and basically anywhere on the A8 if there is a safe spot to stop.
Tell us about some of the dogs you see coming in and out of Monaco.
These are precious little fluffy things with diamante collars; very treasured by their owners of course, as all pets are. They come with their suitcases – a Louis Vuitton bag – and specially prepared meals, sometimes raw meat with vegetables for the trip. So, yes, we have some pretty fancy regular travellers, but they are also very well behaved.
You have been in operation for a year now, what are your clients saying?
Our clients are extremely happy. A lot of the pets travelled at the beginning of summer and are now returning, and they're likely to rebook for next year. The owners are quite at ease when they hand their pets over because the guys are great and after they have used us once they know that their pet is in safe hands.
Is it a complicated process to have a pet cross the border?
It can be complicated but I ask for copies of the relevant pages in the animal's passport, and if something's not quite right then we explain what it is and send them back to the vet. I explain about the worming treatment with examples of what the vet has to do, and this is checked in time for any mistakes to be amended.
How will pet travel be affected by Brexit?
DEFRA (Department for Environment, Food and Rural Affairs UK) is keeping us updated on what will be required in the event of a no-deal Brexit. In that instance, the rabies antibodies test will be needed and a three-month wait for any pets to enter the UK. Currently, pets only need a microchip, the rabies vaccine and a 21 day wait. We will know more after 31st October!