Monaco Life takes you inside Le Palais Vénitien, one of the largest and most expensive properties to come to market in the French Riviera.
There are villas and then there are super-villas. Le Palais Vénitien in Cannes definitely falls under the second category, with its 2.4 hectares of land, 3,000m2 of living space, nine bedrooms, 12 bathrooms, and 13 rooms.
Vénitien and Byzantium architecture rule the day here at this La Croix des Gardes palace, with epic columns, arches and mouldings a reflection of classic Vénetian design.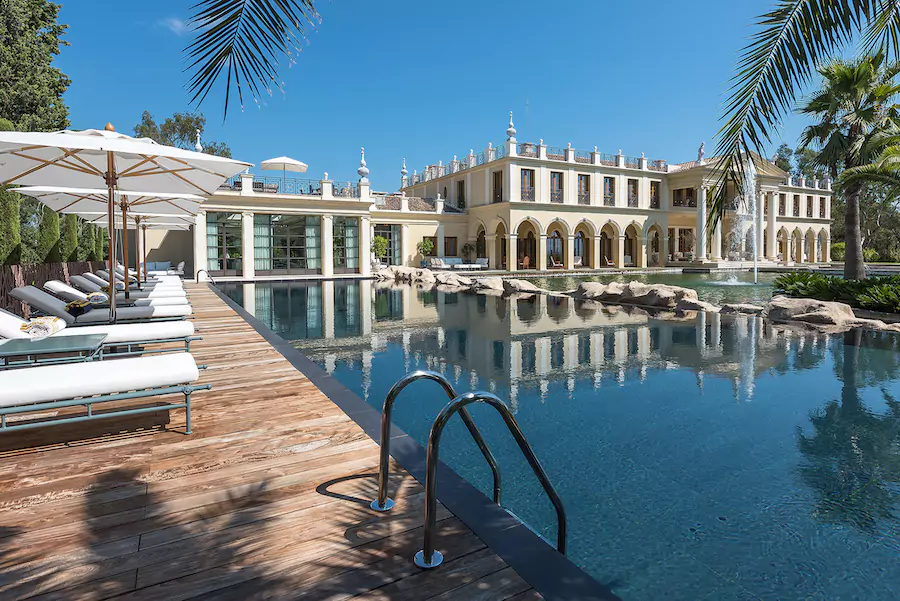 "The palace was built by the current owner, and was designed to be a perfect blend of respect for the tradition of the Côte d'Azur's finest historic residences and today's high standards," Frédéric Barth, CEO of Côte d'Azur Sotheby's International Realty and listing agent, tells Monaco Life.
"The Palais Vénitien (Venetian Palace) distinguishes itself from other amazing properties in Cannes and on the Côte d'Azur by its unique architectural style, inspired by authentic old Italian palaces. Its truly exceptional dimensions and spacious volumes offer vast living and reception areas, perfectly designed for entertaining guests and family members."
The palace was commissioned by a Saudi family and designed by architect Andrea Palladio. It was completed in 1999.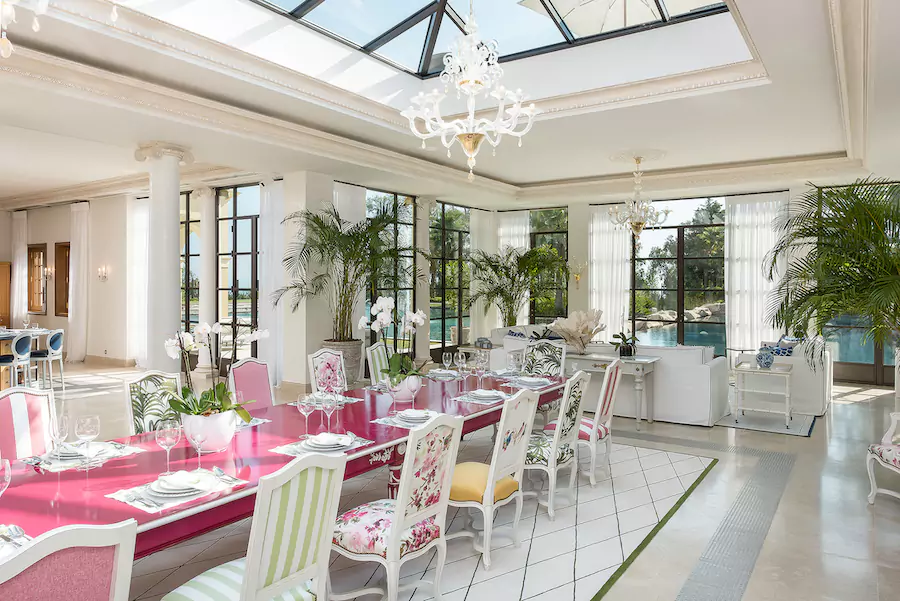 Unparalleled luxury in a world-famous location
The term "sea views" seem a paltry description of what can be found at Le Palais Vénitien. Its elevated position ensures breathtaking views of the city and the magnificent coastline, complemented by expansive terraced grounds that include a private lake, tennis court, helicopter pad, secluded woodlands, a massive fountain and two outdoor swimming pools.
There is a separate service entrance and plenty of parking. For the ultimate French Riviera lifestyle, there's a large BBQ area and outdoor kitchen, outside lounge and dining rooms for al fresco fun, and a private night club for those who really like to party the night away.
"The palace's facilities are of the highest quality, including a remarkable cinema, a real nightclub, an exceptional garden with a pond and an island at its centre, all home to over 100 koi carp," adds Frédéric Barth.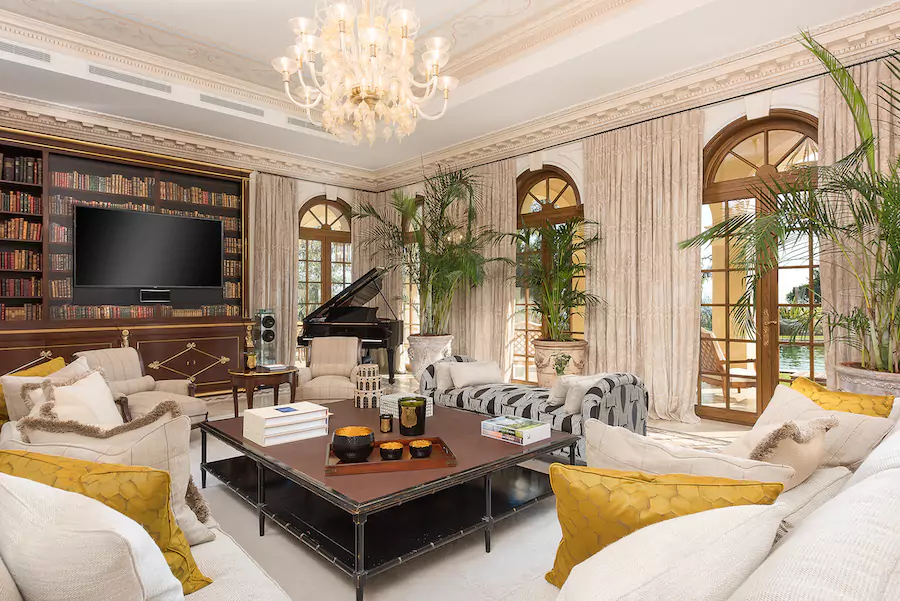 High-tech advantages
The aesthetics are paired with all the modern touches and high-tech advantages that money can buy. Home systems, faultlessly integrated into the space, include light, music, temperature, security and audio-visual controls, as well as a home cinema, nightclub, gym, indoor swimming pool, sauna, hammam and a stocked wine cellar. Meanwhile, a lift can transport the owners and their guests between floors.
All of this luxury comes at the cool asking price of €120 million, making it one of the most expensive properties to hit the market in recent years.
Le Palais Vénitien in Cannes is listed with Côte d'Azur Sotheby's International Realty.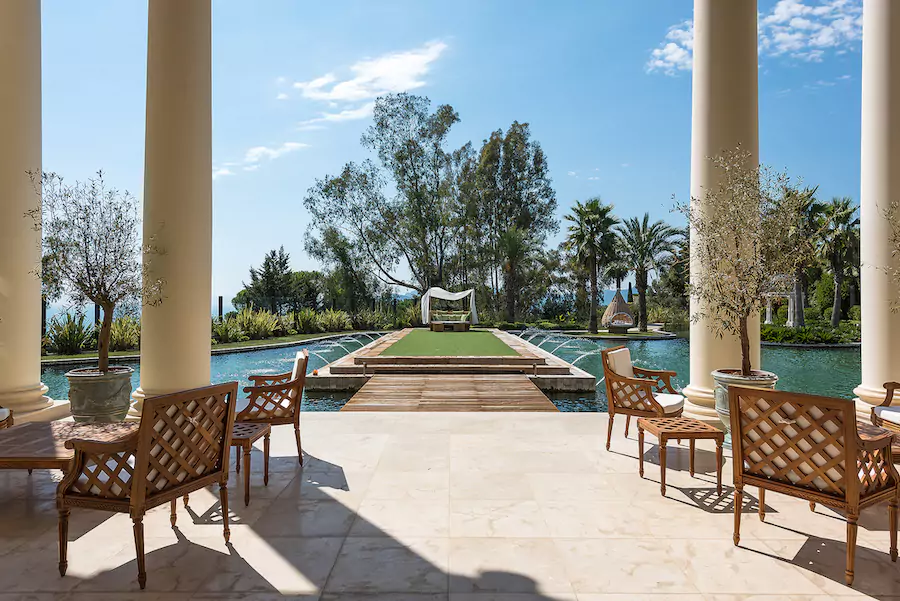 Make sure you're never left out of the conversation. Sign up for the Monaco Life newsletter, and follow us on Facebook, Twitter, Instagram and LinkedIn. 
By Stephanie Horsman and Cassandra Tanti