PBSC Urban Solutions, the leading global provider of sustainable urban mobility solutions, has introduced state-of-the-art electric pedal-assist bikes to the Principality of Monaco after being selected to redesign its current bike-share system.
The BOOST e-bike has been specially selected for its renowned pedal-assist technology that will transport riders with ease as they traverse the Principality's hilly terrain. With the total roll-out slated at 300 BOOST e-bikes and 35 smart charging stations, the bike-share network will be expanded to encompass the entirety of Monaco.
The existing system will be rebuilt from the ground up, with a completely new technology and re-branding in line with the high standards of Monaco.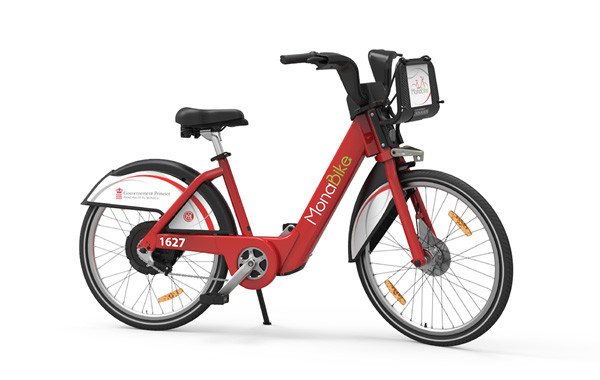 The MonaBike system offers several brand-new features to optimise user experience. The mobile app, with real-time mapping of stations and bike rental features, makes it easy for riders to locate and rent the nearest available e-bike.
The new QR code on the e-bike will allow users to rent and return a bike faster through their smartphone.
PBSC will also be offering its unique valet station feature, whereby bikes can be relocated and rented out independently of stations. This feature will be particularly useful in prestigious events host by the city such as the world-famous Formula 1 Grand Prix.
PBSC is working directly with CAM, Compagnie des Autobus de Monaco, to enable residents and commuters to take full advantage of all resources available to them through Monaco's public transportation network.
The project represents a key part of the Principality's Smart City program, promoting low-carbon mobility. By the end of the summer, the MonaBike network will be integrated into a multimodal transportation app, encouraging the use of soft and shared mobility.