The Monaco-based organisation Peace and Sport and My Coach Sport have signed a three-year partnership to promote peace through sport. The collaboration aims to develop a digital solution for sport to be used as a tool for social cohesion and peace in an easy-to-use and adaptable way.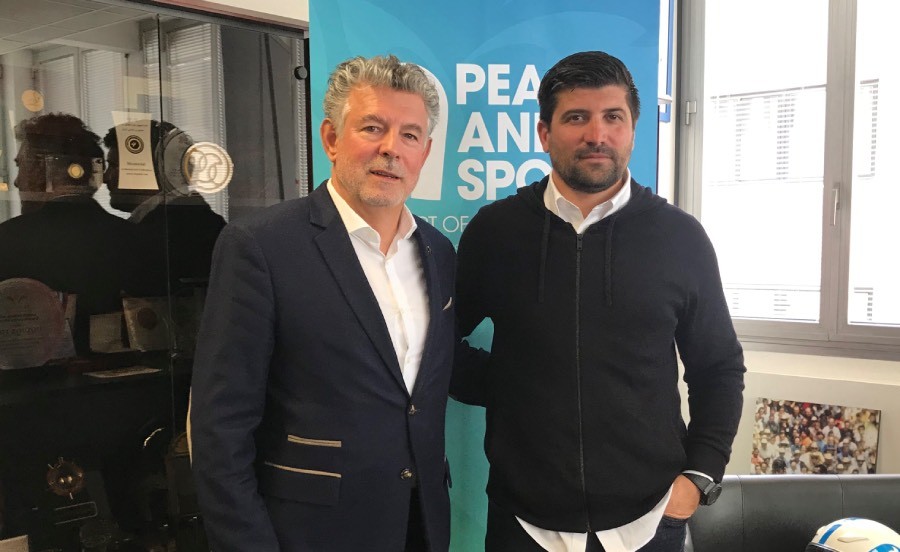 The French start-up will digitise Peace and Sport methodology, also known as Sport Simple Solutions, in order to equip coaches, teachers and animators with adapted digital solutions spreading peace-through-sport training and knowledge. The first development of the app' will focus on peace through football, and other sports are expected to follow.
"We are glad to partner with My Coach Sport in this challenging project," said Joël Bouzou, President and Founder of Peace and Sport. "We will articulate our expertise in field programs with My Coach Sport's digital know-how to produce a fantastic tool adapted to technological trends. Starting the development of the app with a focus on football comes at a strategic time considering 2019 FIFA Women's World Cup. It will be an exciting demonstration of how football can foster social inclusion and gender equity."
The digital solution will be tested in different contexts where Peace and Sport implements its field programs, especially in Colombia, the Zaatari refugee camp in Jordan and in the African Great Lakes region. It will be officially launched during the Peace and Sport International Forum held in Monaco from 11th to 13th December 2019.
According to Cédric Messina, CEO of My Coach Sport , this collaboration illustrates a growing interest in investing in sport as a tool for peace.
"We thank President Joel Bouzou and his teams for choosing us to accompany them in this great peaceful impulse through sport and the dissemination of good practices to all, regardless of discipline, social background, geopolitical context or religion," said Mr Messina. "Hearing about the digitisation project in the Zaatari refugee camp in Jordan or in the African Great Lakes region reminds us why we created My Coach Sport and why we work for it every day."
In addition to opening up market opportunities, the partnership is expected to help My Coach Sport develop strategic relations with international bodies and personalities of the peace-through-sport movement.