Monaco, France and Italy have come together to offer a new training course to maritime authorities that could help save the lives of whales and dolphins trapped by fishing nets in the Pelagos Sanctuary.  
Every year, an estimated 300,000 whales and dolphins are killed worldwide by fishing nets. At least a portion of these unnecessary deaths could be prevented with a bit of careful help and disentanglement, and that's the goal of this new Pelagos Agreement-backed course.  
The Pelagos Agreement was formed by Monaco, France and Italy in 1999. It allows the three coastal nations to jointly coordinate initiatives in favour of protecting cetaceans and their habitats from danger and disturbances. 
This new programme, which has also received support from the International Whaling Commission (IWC) and the Coast Guard-Maritime Directorate of Genoa, was made possible through Italy's contributions to the Pelagos Voluntary Fund.  
The training scheme will teach key players in the region how to free ensnared sea mammals from fishing gear in the Pelagos Sanctuary, which rests in the Corso-Liguro-Provençal Basin. 
This is the first time a programme like this has been launched for the operational units that make up the Agreement, which include the Maritime Gendarmerie of Nice and Toulon for France, the Department of Maritime Affairs for the Principality, and the Coast Guard-Maritime Departments of Genoa, Livorno, Cagliari and Olbia for Italy.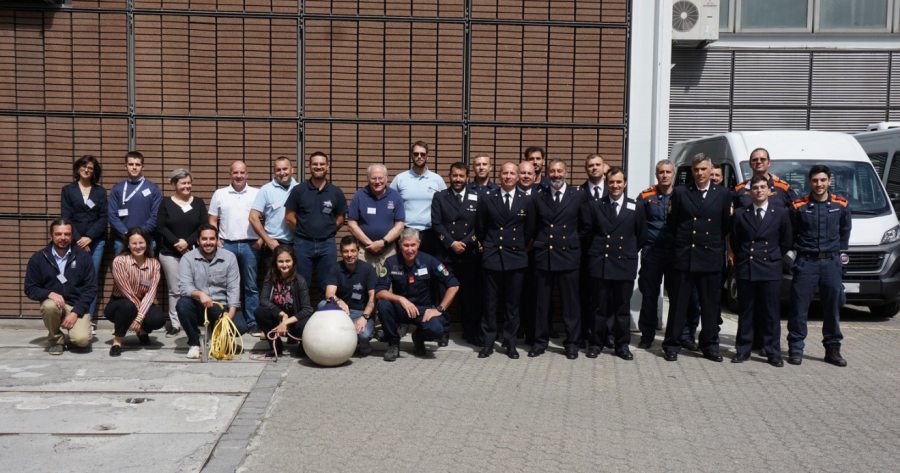 The first training session was held in mid-May in Genoa and was led by David Mattila and Bob Lynch, IWC experts from the Global Whale Entanglement Response Network, who have so-far trained about 1,300 people in 36 countries on the techniques needed.  
The opening day of the course was devoted to learning about the local cetacean population through case studies and discussion. The next day was more hands-on, with the participants taking on practical exercises at sea, where they practised and perfected the methods to be used in real-life situations. 
"An intervention toolbox will be made available to each member country of the Agreement in order to encourage the use of common technical tools, as well as the harmonisation of intervention procedures," the affiliated associations said via a press release. 
Sign up for the Monaco Life newsletter. For the latest news, follow us on Facebook, Twitter, and Instagram.  
Photo source: Talia Cohen for Unsplash