The 'Treasures of the World' carnival is underway and crowds are packing the streets of Nice for the larger-than-life parade.
The Nice carnival, celebrating its 150th year, kicked off on Friday 10th February with a spectacular night parade through the centre of the city, and a 'flower battle' on the Promenade des Anglais on Saturday.
For the next two weeks, colourfully decorated floats, 16 for the parade and 16 for the flower battle, will take to the streets, accompanied by a swarm of street troupes and musicians.
For this special anniversary year, the Rio Carnival joined the weekend celebrations, adding an extra flair to this extraordinary carnival.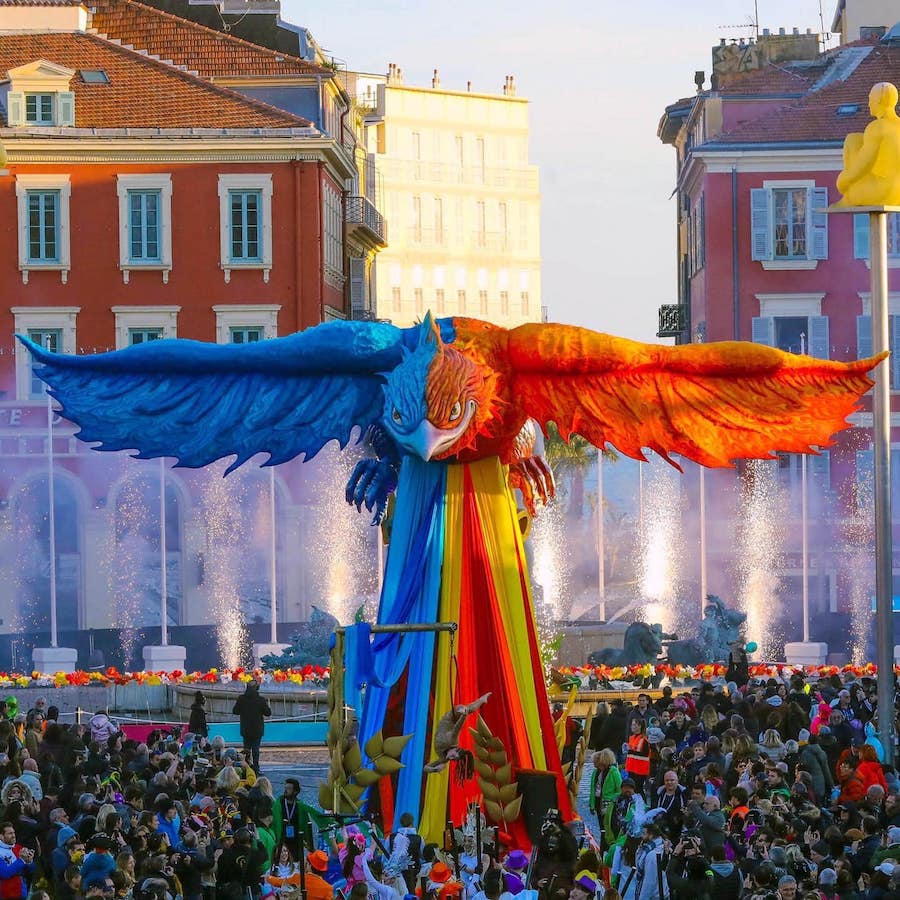 The Carnival Parade of Lights are held on Saturdays and Tuesday from 8.30pm and last for around 1 hour 30 minutes. The Flower Parades take place on Saturdays, Sundays and Wednesdays during the afternoon and last around 1 hours 30 minutes.
On Friday 17th February, Lou Queernaval will be held – the first gay carnival in France. It is an event open to all and is committed to promoting the values of sharing, inclusion and living together.
The Nice Carnival will end on Sunday 26th February on the Promenade des Anglais with a fireworks display and the traditional burning of the king and queen floats at sea.
For tickets, click here.
Click on the gallery below to see more pictures of the Nice Carnival 2023…
All photos by the Ville de Nice