The Monaco Ambassadors Club bestowed the grand honour of its Goodwill Ambassador Award on Francien Giraudi, the selfless and dedicated founder of Les Enfants de Frankie, at a magical and joyous night held at the Monte-Carlo Bay Hotel and Resort.  
Music, colour and creativity filled the Jardins Méditerranéens venue of the Monte-Carlo Bay Hotel and Resort on Thursday 14th September as the members of the exclusive Monaco Ambassadors Club (MAC), their families and Prince Albert II convened for one of the Club's major social highlights of the year: the awarding of the MAC's Goodwill Ambassador Award. 
Francien Giraudi, Goodwill Ambassador 2023 
It was the Prince himself who handed the Diplôme d'Ambassadeur de Bonne Volonté to the well-respected philanthropic figure of Francien Giraudi, a woman who has been at the helm of the Les Enfants de Frankie association for 25 years. 
During these years, Les Enfants de Frankie has helped many thousands of sick, disabled and vulnerable children living in the Principality and across southern France achieve their dreams through special experiences, activities and projects organised thanks to the funds raised by Francien and her team. 
A night of colour, entertainment and warmth 
The colourful and vibrant nature of Les Enfants de Frankie, whose logo is of a clown, was also honoured at the event through the specially chosen rainbow theme picked out by MAC General Secretary Alessandra Sparaco. 
Live music was supplied by the talented band Blackberry, who kicked off the evening's entertainment with a much-enjoyed rendition of Coldplay's A Sky Full of Stars, while a kaleidoscope of haute couture creations by Italian designer Gianluca Capannolo adorned the dancers of the soirée. 
On the tables and in the elegant wine glasses of guests featured beverages by Pernod Ricard and a delectable rosé by Château Ste Marguerite – bottles of which were also given away to members at the end of the night – and generous gifts from the MAC's other prestigious partners and sponsors decorated the wrists and bags of guests. An adorable teddy bear bracelet by Monaco jeweller APM was among the most appreciated trinket of the night.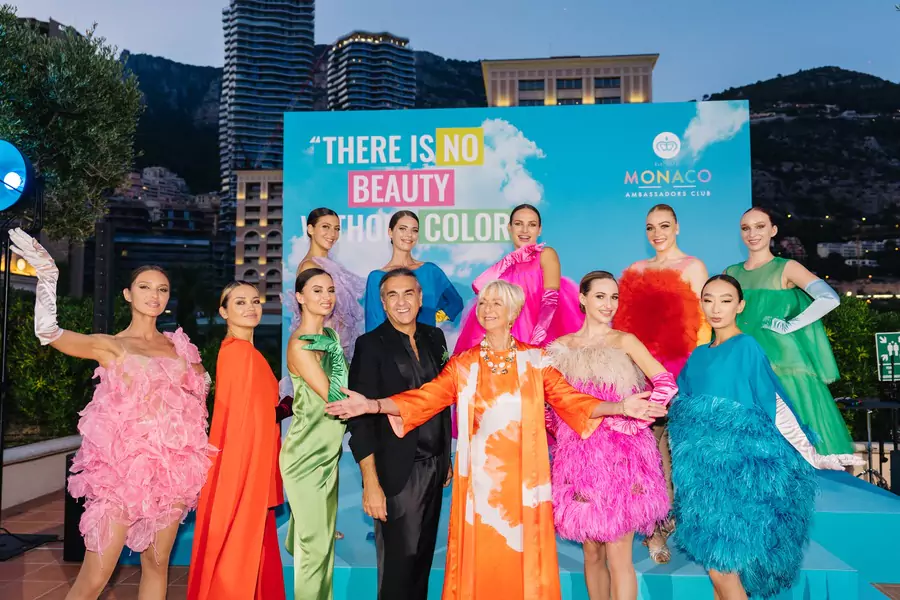 In all, it was a wonderful moment of celebration and friendship. These sentiments permeated the event, which was summed up in a speech by the MAC President Christian Moore as "a privilege" to attend. 
Moore also took some time to speak on the talents of this year's esteemed Goodwill Ambassador. 
A legacy and an inspiration 
"Goodwill Ambassadors are exceptional people who live in Monaco and have made major contributions to Monaco, the world and society," he told those assembled, before reeling off a prodigious list of previous recipients, which includes his late father Roger Moore, John Christodoulou, David Coulthard and Stelios Haji-Ioannou.
"In a few moments, a very special lady will be joining the list of illustrious individuals who have received this distinction in the past. She [Francien Giraudi] has been living in Monaco since 1975 alongside her husband and two children. A homemaker, she quickly integrated into Monegasque life. Even though she faced a language barrier, in 1980, she became the vice president of the "Les Voisins" association, which supports foreigners residing in Monaco, a position she held for 10 consecutive years.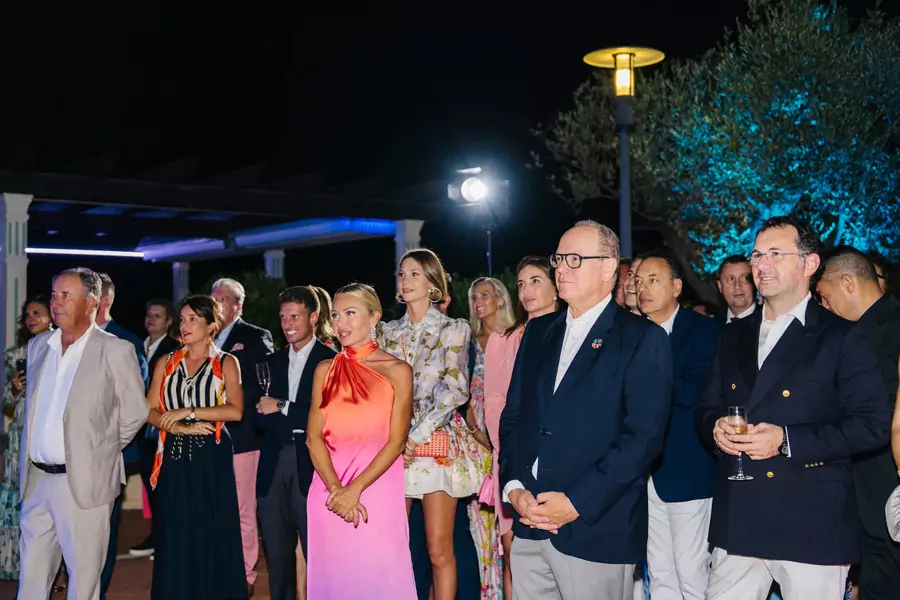 "Driven by a strong desire to help vulnerable children, she founded her own organisation, Les Enfants de Frankie, inspired by her personal story and with valuable guidance from Prince Rainier III of Monaco. For the past 25 years, she has been tirelessly leading this organisation. The numbers speak for themselves: whether it is children suffering from serious illnesses, facing disabilities, in deep distress, orphaned, or living in poverty, more than 75,000 families and nearly 150,000 children have benefited from her assistance. 
"She invests herself so deeply in humanitarian work that she has become a leader and advocate, always striving to be as close as possible to the children she supports. In 2002, she was invited to the United Nations General Assembly in New York for a session dedicated to children, accompanied by His Serene Highness the Crown Prince, to defend children's rights. In 2008, she received recognition from the United Nations, granting her consultative status with the Economic and Social Council (ECOSOC). 
"Prince Rainier III of Monaco awarded her the Knight of the Order of Grimaldi medal, and she also received the National Order of Merit from France for her outstanding service to the nation." 
Moore then invited Francien on stage to receive her award, after which applause, cheers and toasts to her tireless work went round the stunning venue. Prince Albert, also joining Moore in front of the many MAC members gathered, then bestowed the prize on Francien, who was joined at the event by many members of her family, including her young grandsons.     
Make sure you're never left out of the conversation. 
Sign up for the Monaco Life newsletter, and follow us on Facebook,  Twitter,  Instagram and LinkedIn. 
All photos courtesy of the Monaco Ambassadors Club