There was plenty of festive plate smashing on Saturday night as the Monaco Ambassador's Club, under the high patronage of Prince Albert II, honoured Monaco resident and Cypriot businessman John Christodoulou with the Goodwill Ambassador's Award at a lavish ceremony at the Hôtel Hermitage.
John Christodoulou is a low-profile, self-made Cypriot billionaire who has forged an international, privately held real estate empire with a portfolio of residential, hotel, retail and leisure properties in the United Kingdom and Europe. His 74-metre yacht Zeus is a mainstay on the Monaco horizon.
But John Christodoulou is also a well-known philanthropist, backing numerous projects that help improve the lives of vulnerable children through his John Christodoulou Foundation. Most recently, he also supported many projects during the Covid-19 pandemic, funded a new gym facility for staff at Monaco's Princess Grace Hospital Centre, and offered two of his UK hotels for free to home 750 Ukrainian refugees.
Born in Nicosia, Cyprus, in 1965, Christodoulou has been a Monaco resident for a number of years. On Saturday night, during a gala on the beautiful terraces of the Hermitage Hotel, Prince Albert II and Monaco Ambassadors Club President Christian Moore awarded John Christodoulou with the Goodwill Ambassador's Award for his achievements and his "unquestionable loyalty to Cyprus", said Christian Moore.
"It gives me great pleasure to present this year's Goodwill Ambassador's Award to John," said Prince Albert II of Monaco. "He is a great friend, and a great supporter of Monaco and everything that we do here. Thank you so much for that, for all of your philanthropic activities, and for your kindness and outstanding generosity not only to your friends but to all those in need."
Prince Albert was presented with an award from Cyprus, while Christodoulou was also presented with the Holy Humanitarian Cross by Ieronymos Pyliotis, a representative of the church of Cyprus.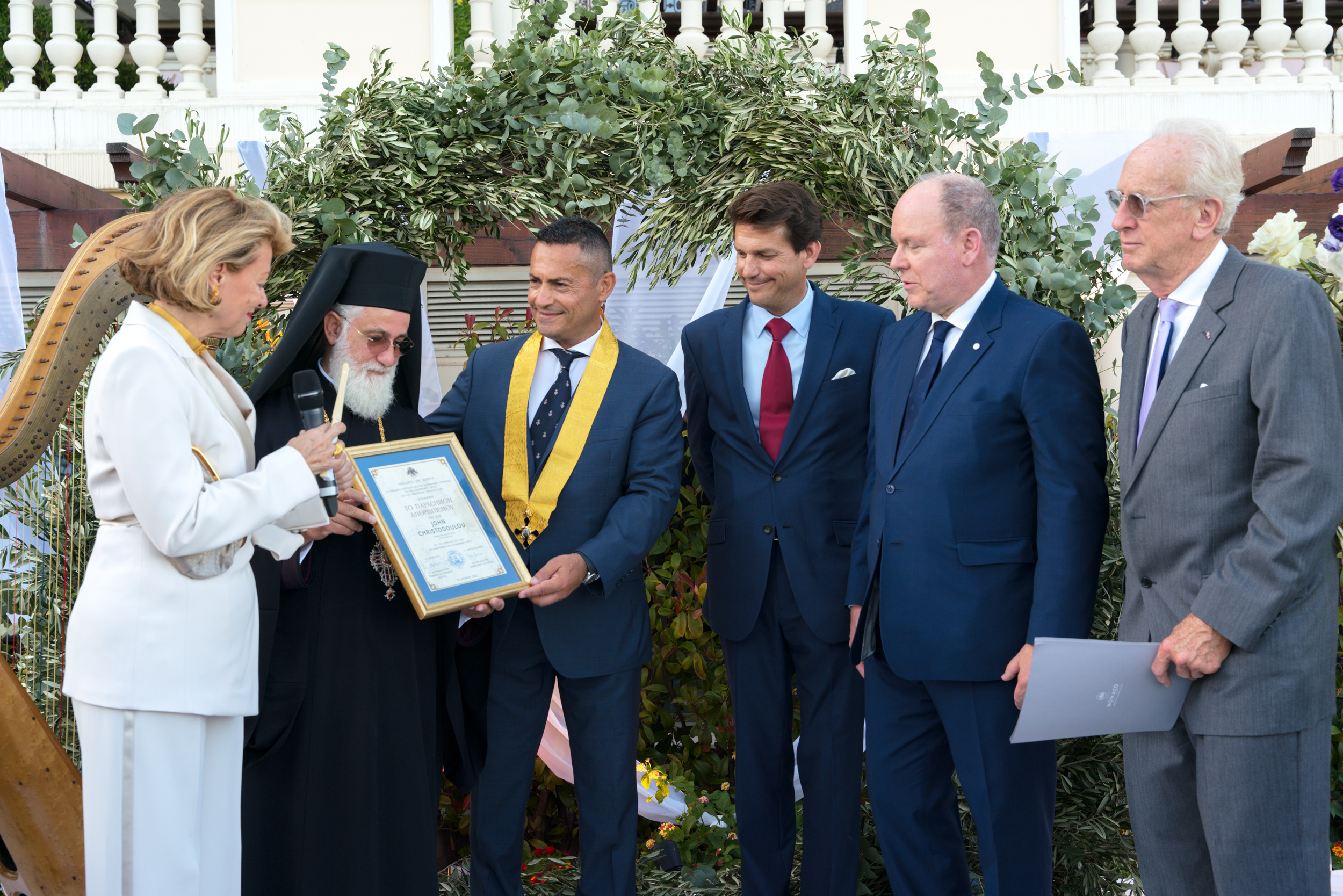 "One of the things we have in common with the church is they are the biggest landlords in the world," said Christodoulou, laughing. "As a real estate guy, we are trying to get there."
Privileged guests of the MAC gala were transported to the islands for an evening thanks to a delicious Greek-inspired menu, traditional music and, of course, some celebratory plate smashing.
Upon receiving the Goodwill Ambassador's Award, John Christodoulou said, "When you live in Monaco, we sometimes take it for granted, but this is the best place to live in Europe. Our Prince is doing an incredible job."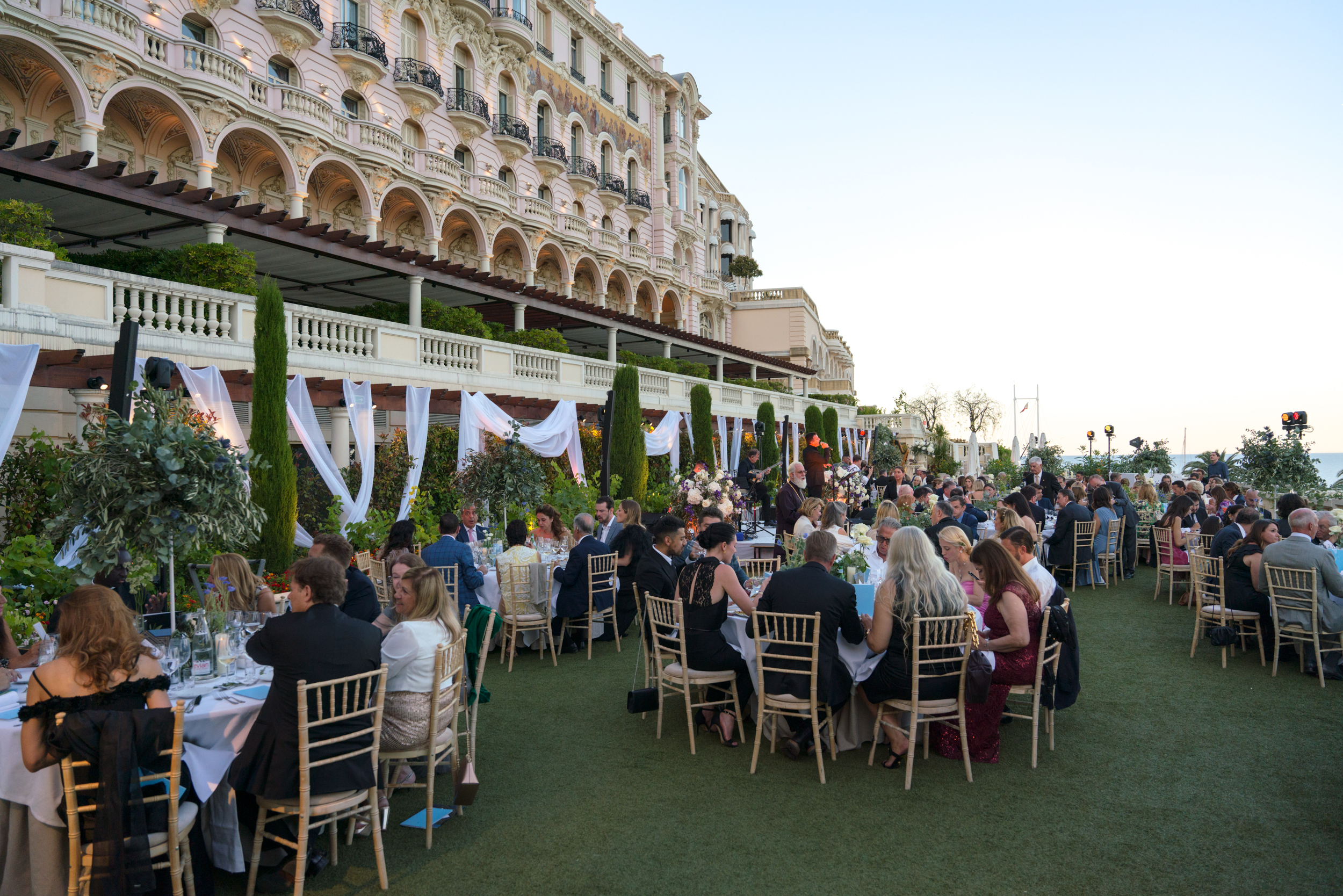 The Goodwill Ambassador's Gala was organised by the staff of the Monaco Ambassadors Club including General Secretary Alessandra Sparaco, Club Manager Catherine Bernaz and Event Manager Manon Delpont. It was sponsored by Borsalino and Benedetta Bizzini, with limited edition Monte Cristo hats being been offered to Prince Albert, MAC President Christian Moore, MAC Vice President Mike Powers and John Christodoulou, Goodwill Ambassador 2022.
The Monaco Ambassadors Club will next year be celebrating its 50th anniversary. It was established in 1973 by HSH Princess Grace of Monaco to assemble the rich blend of cultures in the Principality, with each member bringing a particular dynamic to the club and becoming an emissary of Monaco. The next big MAC event on the calendar is the Summer Party, to be held at the stunning La Vigie villa, on 6th July.
Click on the gallery below to see more images from the Goodwill Ambassador's Award Gala © Yvan Grubski …