Ladies dressed in every shade of pink have come together for another successful Women of Monaco Lunch, designed to unite influential extraordinary women from all backgrounds in the Principality at a fun event for charity.
The Women of Monaco Lunch is an initiative by Sandrine Knoell and her company 5 Stars Events, and is part of the elite international social club Women of Monaco Club.
The seventh edition was held on Thursday 5th October in the stunning Salon Rose of the Casino de Monte-Carlo. The 19th century room, decorated in boudoir style, was once a literary salon and retains all of the charm of the times: romantic niches and alcoves, pearled ornaments and an allegorical depiction of pleasure painted by Italian artist Massimiliano Gallelli.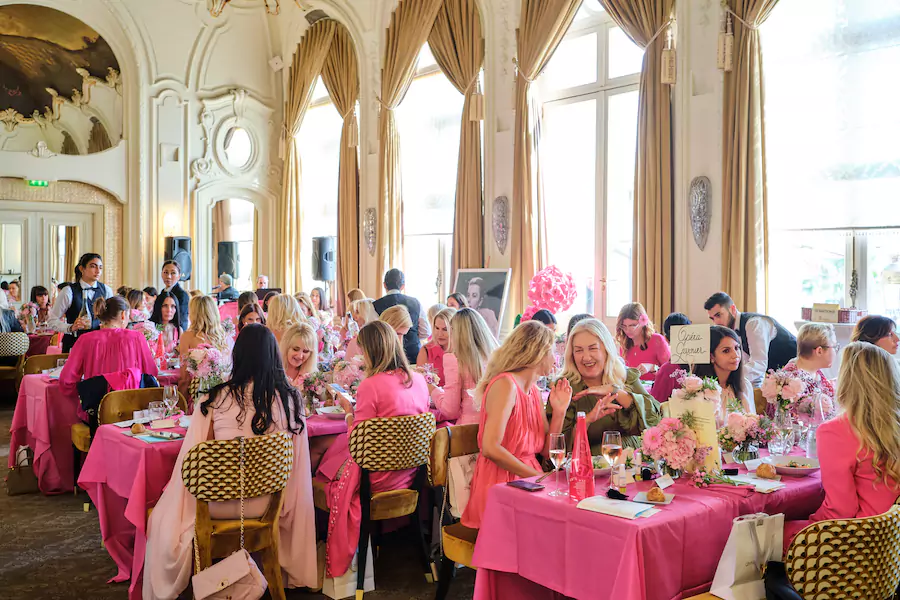 It was the perfect backdrop to the pink-themed lunch, a not-so-subtle nod to the outrageously popular Barbie movie, and a celebration of the power of women and community. Floral bouquets and pink silks completed the feminine vibe.
Guests were served a delicious three-course meal prepared by Head Chef Richard Rubbini.
The lunch also featured a fashion show of the latest collection titled 'A symphony of elegance' by French fashion designer Anne Fontaine, the queen of the white shirt.
The Barbie theme was punctuated by the auction of three rare Barbie dolls, including one-of-a-kind Princess Grace dolls. The auction, which included a large photographic portrait of Grace Kelly, raised €6,000 for the Princess Grace Foundation.
See more in our picture gallery…
All photos credit: Marin Messmer
Make sure you're never left out of the conversation.
Sign up for the Monaco Life newsletter, and follow us on Facebook, Twitter, Instagram and LinkedIn.