Monaco has celebrated Maria Callas' centenary with a spectacular gala concert and awards ceremony dedicated to the legendary soprano in the Monte-Carlo Opera House, attended by the Princely Couple.
The Maria Callas Monaco Gala and Awards, inaugurated in 2021, is inspired by the legendary gala which was first held in Monaco in 1960, where the great Opera Diva Maria Callas, hailed as "La Divina" (the Divine one), enchanted Prince Rainier and Princess Grace of Monaco with her unique voice.
The American-born Greek soprano often spent time in Monaco with her lover, the Greek shipping tycoon Aristotle Onassis. On display throughout the Maria Callas Gala and Awards on Saturday evening were her personal memorabilia, including her identity card and a Gucci bag gifted to her by Princess Grace.
On 12th May, Prince Albert and Princess Charlene joined more than 300 guests, including famous Greek singer Nana Mouskouri, for the gala and awards.
Ioanna Efthimiou, president and founder of the Monaco Gala and Awards, says she wanted to pay tribute to Callas' remarkable career.
"I want to bring the legend back to Monaco, in the place that embraced, loved and admired Callas the most," said Efthimiou, an internationally renowned contemporary artist. "I want Callas lovers to revive this mythical and historical era by offering them the opportunity to live a journey of art, refinement and luxury inspired by the magical world of Opera."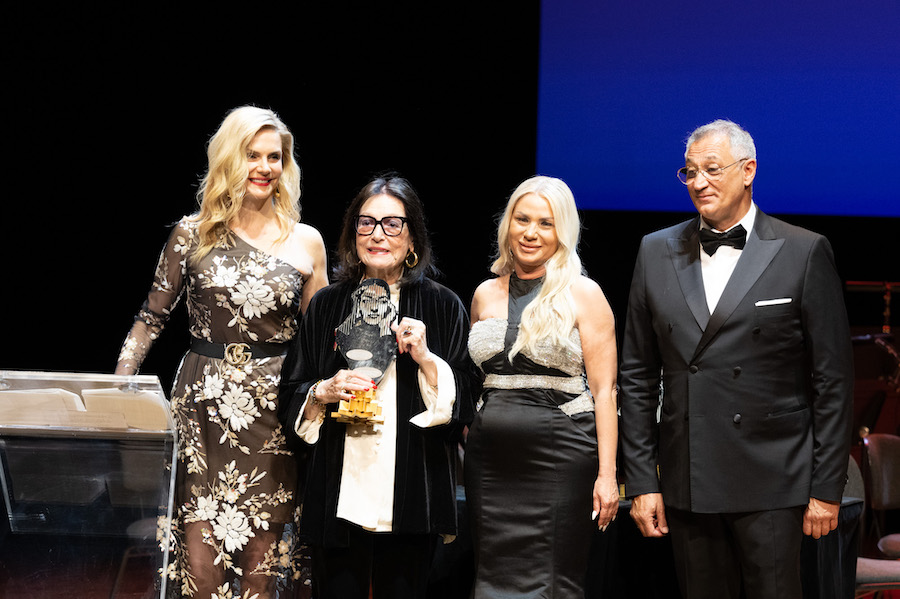 More than 300 guests watched on as Prince Albert and Princess Charlene presented the Maria Callas awards, designed by Brazilian artist in Monaco Marcos Marin, to several people in recognition of their work in opera, environment, health and education, and culture.
They included Greek singer Nana Mouskouri, Greek actress Mimi Denisi, and opera singers Vassiliki Karagianni, Victoria Buleeva and Kristine Opolais, who performed for guests with the Orchestre de Paris in the Salle Garnier of the Monte-Carlo Opera.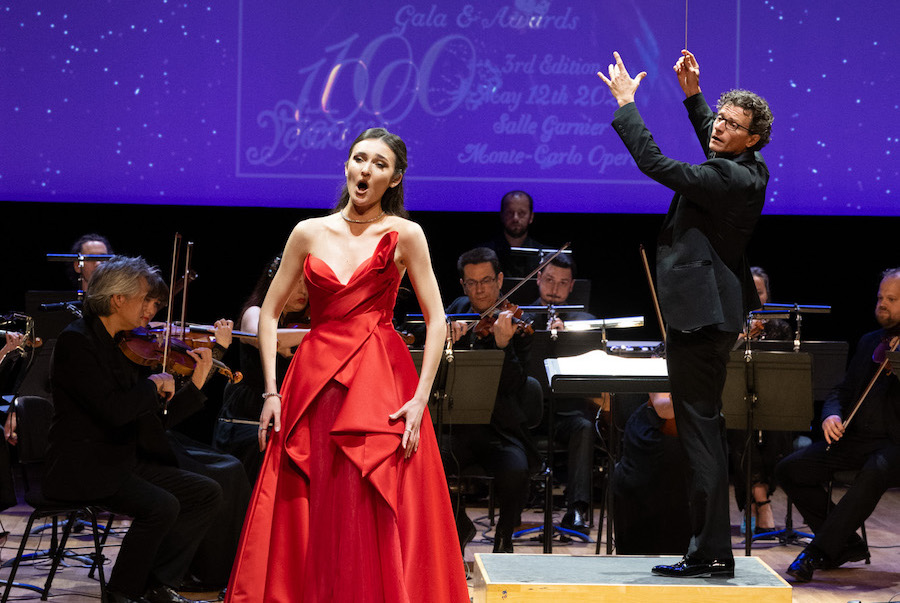 The evening culminated in a dinner at the Salle Empire of the Hôtel de Paris where an art auction by Art Curial Monaco was also held, featuring works by international artists including Jacob Vilato, Pablo Picasso's nephew. Money raised from the auction went towards the Princess Charlene of Monaco Foundation.
Ahead of the gala, Prince Albert and Princess Charlene inaugurated the 'Maria Callas – 100 years' exhibition at the Monte-Carlo Casino.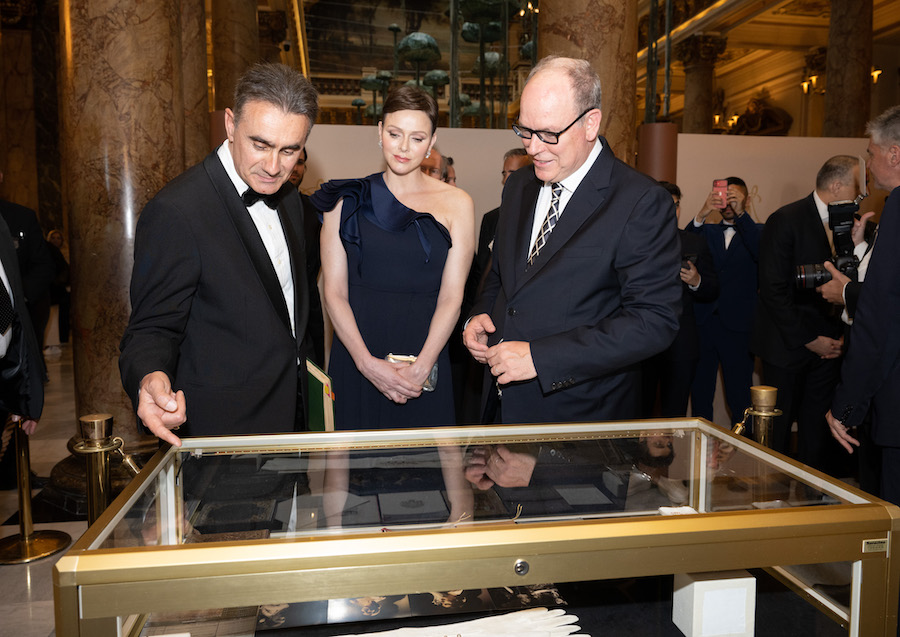 Maria Callas was born on 2nd December 1923 and died of a heart attack in Paris on 16th September 1977 at just 52 years of age.
A series of commemorative events are being held across the globe in recognition of one of the most renowned and influential opera singers of the 20th century.
Sign up for the Monaco Life newsletter. For the latest news, follow us on Facebook, Twitter, and Instagram. 
Photo above: Prince Albert and Princess Charlene with Ioanna Efthimiou on the left and award designer Marcos Marin on the right. Photo credit: Eric Mathon / Prince's Palace