As one might expect from a trip to Florence, culture and art were the order of the day for Prince Albert and Princess Charlene during their packed one-day visit to this beautiful Italian city. 
The official motivation for travelling down the Mediterranean coast, from the Principality to the Tuscan capital, was the 160th anniversary of the Consulate of Monaco in Florence, which has been in operation since 1863.  
On the morning of their visit, which took place on Wednesday 12th April, Prince Albert and Princess Charlene were welcomed to the city and the consulate by Alessandro Antonio Giusti, the Honorary Consul of Monaco in Florence. Giusti then led the Princely couple on a walk through the historic centre of Firenze.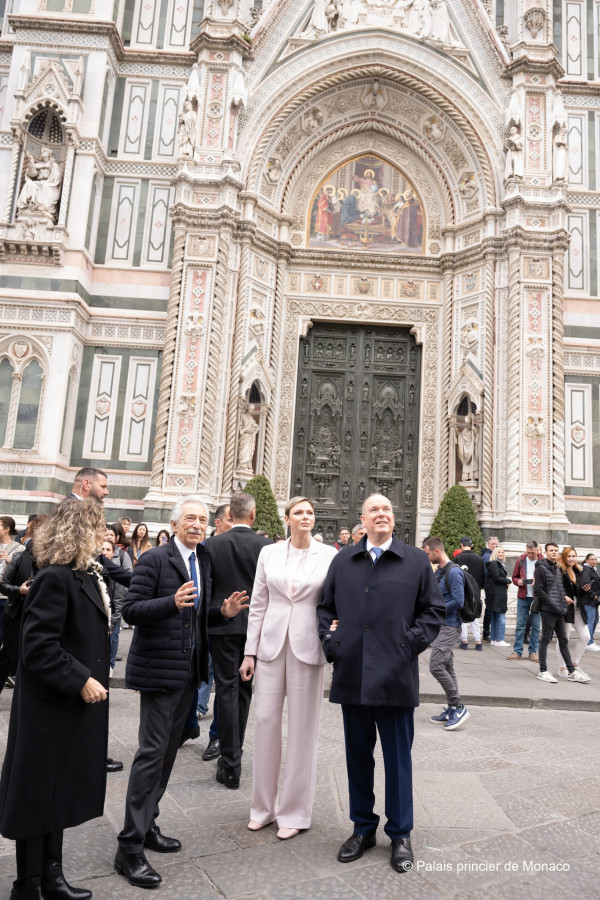 Prince Albert and Princess Charlene were later joined by famed Italian tenor Andrea Bocelli and his wife, Veronica Berti, for a lunch in the Palazzo Gondi in the presence of Florence's mayor, Dario Nardella, and other notable local dignitaries.  
Following lunch, Bocelli treated the Princely couple to an intimate performance on the piano at the headquarters of his eponymous foundation.  
The evening was cause for further celebration as Prince Albert and Princess Charlene, dressed in their finest, headed to the Palazzo Vecchio for a charity gala event for the benefit of the Prince Albert II Foundation, the Andrea Bocelli Foundation and the Instituto Degli Innocenti, Italy's oldest childcare institution, at the Salone dei Cinquecento.  
Ahead of dinner, Prince Albert was gifted a series of portraits of his mother, Grace Kelly, by the hand of well-known movie poster illustrator Nano Campeggi, before Giusti took to the stage to present a short history of the connections between Monaco and Florence.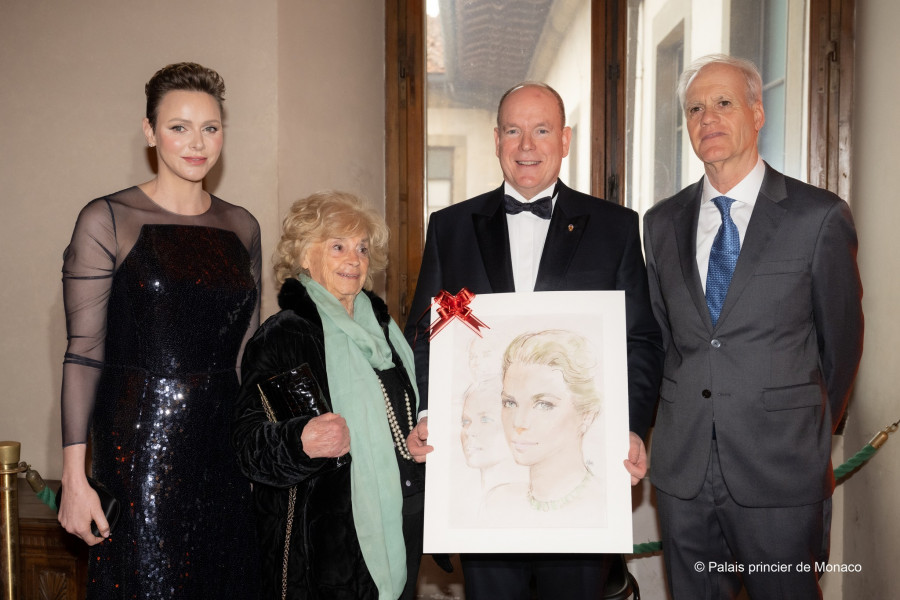 Sign up for the Monaco Life newsletter. For the latest news, follow us on Facebook, Twitter, and Instagram. 
Photos courtesy of Éric Mathon / Palais Princier de Monaco