Prince Albert, his sister Caroline Princess of Hanover, and members of the Princely family gathered on Saturday night for one of the year's biggest social events, the Bal de la Rose.
Guests were welcomed to the Salle des Etoiles at the Sporting for a night of Bollywood, the theme chosen by the Princess of Hanover, President of the Princess Grace Foundation, and realised by her friend Christian Louboutin.
Joining Prince Albert II of Monaco and the Princess of Hanover were her four children: Andrea and Pierre Casiraghi, with their wives Tatiana and Beatrice, Charlotte Casiraghi, and Princess Alexandra of Hanover with her partner Ben-Sylvester Strautmann.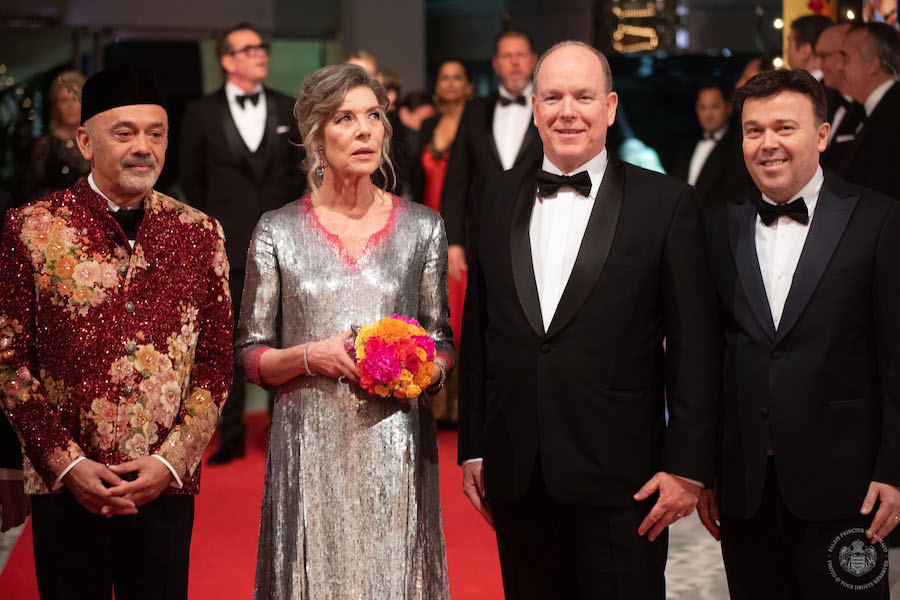 Christian Louboutin had carte blanche for the high-profile event, and embraced the vibrant theme enthusiastically. "For this Bal de la Rose 2023, it seemed natural to me to combine the aesthetics of the Pink City of Jaipur, Rajasthan, with the extravagance and magnificence of Bollywood," said the renowned shoe designer.
The Salle des Etoiles was transformed into a film studio in which Bollywood dancers took guests on a journey of song and dance, telling the story of Beauty, a young Indian woman, invited to participate in the Bal de la Rose for the first time. Unable to find a dress for the big day, Beauty faints, only to be awoken by a pair of beautiful Louboutin shoes.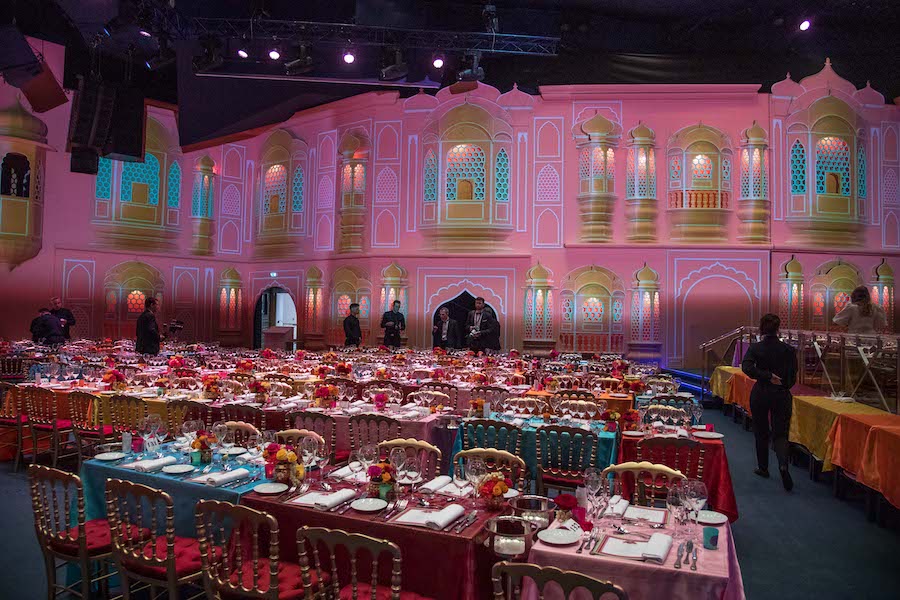 The colourful room was filled with 12,000 roses, and 6,000 French marigolds and carnations. A troupe of 31 Bollywood dancers entertained guests as they dined on an Indian-themed menu that included langoustine with mango pickles, black cod tandoori, and lamb korma curry, all washed down with Perrier Jouët Belle Epoque Champagne, Cuvee 2013.
Meanwhile, Mika took to the stage to perform some of his greatest hits, including Relax, Grace Kelly, and Love Today.
A raffle, hosted by Stéphane Bern, offered a number of exceptional prizes including an 18-carat white gold and diamond Chanel Lion necklace, Christian Louboutin 'Peep Tosachi' heels made from sari fabric, and a Louis Vuitton 'Capucines' bag in pearly pink leather with rose gold details.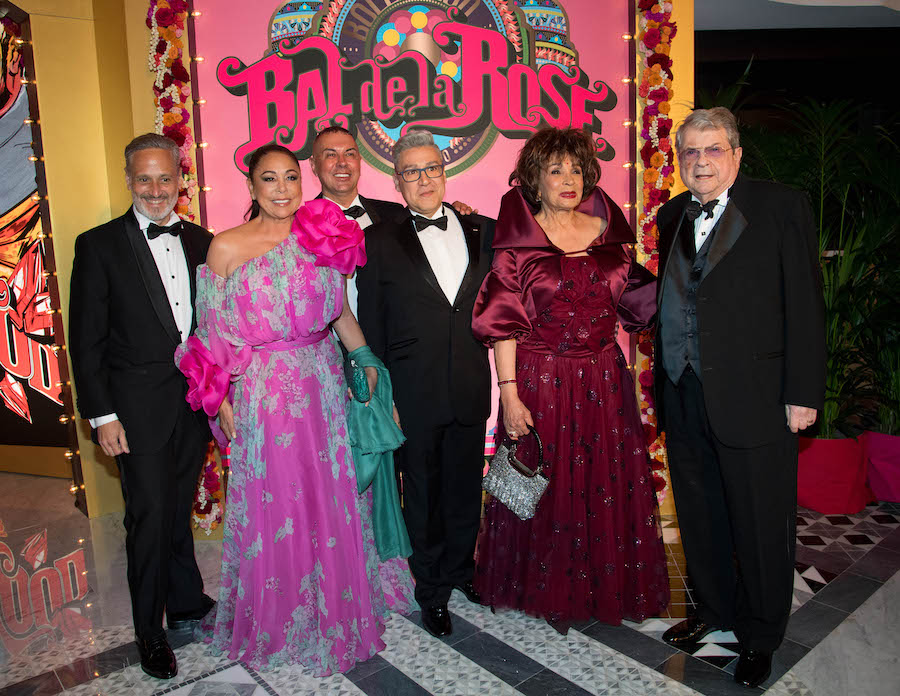 All money raised went towards the Princess Grace Foundation. Created in 1964 by Princess Grace, her foundation supports humanitarian and cultural projects in aid of children. After the death of Princess Grace in 1982, her husband Prince Rainier III gave the presidency of the foundation to their daughter Caroline, Princess of Hanover.
Before Christian Louboutin, it was Caroline's late dear friend Karl Lagerfeld who was artistic director of the Bal de la Rose. The event was established in 1954 to launch the party season in the Principality of Monaco. Hosted by the Monte-Carlo Société des Bains de Mer (SBM), this Spring spectacular has become a not-to-be-missed event.
Click on the gallery below for more images of the Bal de la Rose 2023, and scroll down to watch the video. Photos/video courtesy SBM/Palais Princier…
Sign up for the Monaco Life newsletter. For the latest news, follow us on Facebook, Twitter, and Instagram.