Princess Charlene flew out to her native South Africa to attend two important events linked to her eponymous foundation: a Learn To Swim clinic near Johannesburg and the South African edition of her popular Water Bike Challenge.  
Last week, Princess Charlene spent three days in the Sun City resort near Johannesburg, South Africa on a solo overseas trip.
First on the programme for the former Olympic swimmer was a Learn To Swim clinic for more than 100 local school children that had been organised in partnership with Livesaving South Africa. It was a reprise of similar workshops that the Princess' foundation has held for over a decade.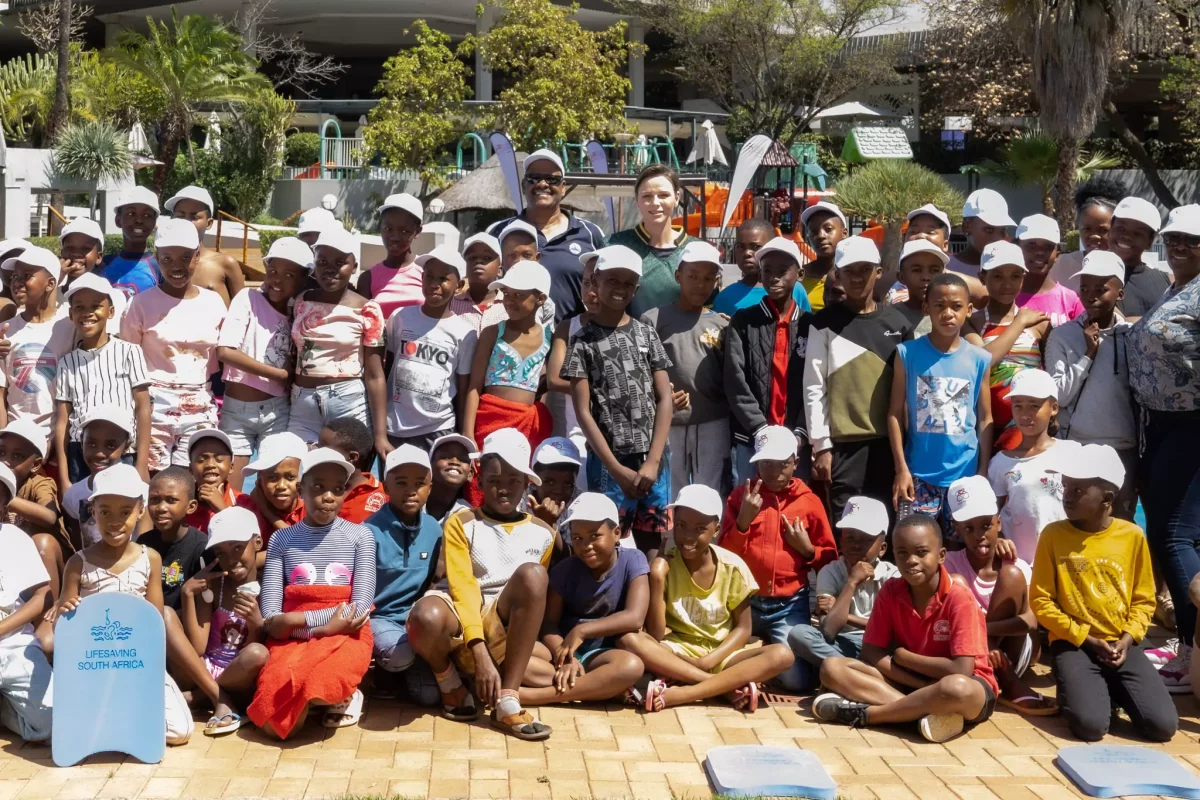 WATER BIKE CHALLENGE
Then, on Saturday 16th of September, the Princess was on the start line – or start pontoon – of the fifth Water Bike Challenge to launch the much-loved event.
It was the first time that the charity-focused competition had been held away from Monaco and the Mediterranean, but it was embraced by local crowds as willingly as by those at home in the Principality.  
Ahead of the race, Princess Charlene spoke to the Monaco Matin about the necessary changes between this most recent edition and those that came before it, saying, "It will be a little different because the athletes will have to cycle on a lake. The racing conditions are necessarily different than in the Mediterranean, but the exercise is just as complex. I've already tried it personally. At sea, the current and the waves carry the water bike. On a lake, which is inherently calmer, more effort is required to pedal." 
The Princess personally competed in previous races, but this time cheered on the teams, who were comprised of local celebrities and athletes, from the sidelines.  
After 15 kilometres of intense relay racing, it was the Bumble Bees who came out on top and were pictured celebrating with the Princess in photos released by the Palais Princier de Monaco.  
All profits from the race will be heading to Lifesaving South Africa for its Learn To Swim programmes, as well as to a project for the preservation of rhinos and other endangered animal species, another cause dear to the Princess' heart.  
Click on the images below to see more:
Make sure you're never left out of the conversation. Sign up for the Monaco Life newsletter, and follow us on Facebook, Twitter, Instagram and LinkedIn.   
All photo credits: Palais Princier de Monaco / Monaco Communications Department