Monaco Life fashion contributor Isabella Marino takes us inside Paris Haute Couture Spring-Summer 2022 and shows us her favourite looks from Stéphane Rolland and Dior.
Stéphane Rolland haute couture show, Théâtre National de Chaillot 25th January
The French couturier this season looked to the abstract expressionism of emerging Italian-Spanish painter Viani for his deeply emotional art, expressing freedom, happiness and love-anger dichotomy.
He wanted to portray the woman as "free, beautiful, and sensual without being aggressive", opening the show with a homage to French fashion designer Manfred Thierry Mugler, who died on 23rd January.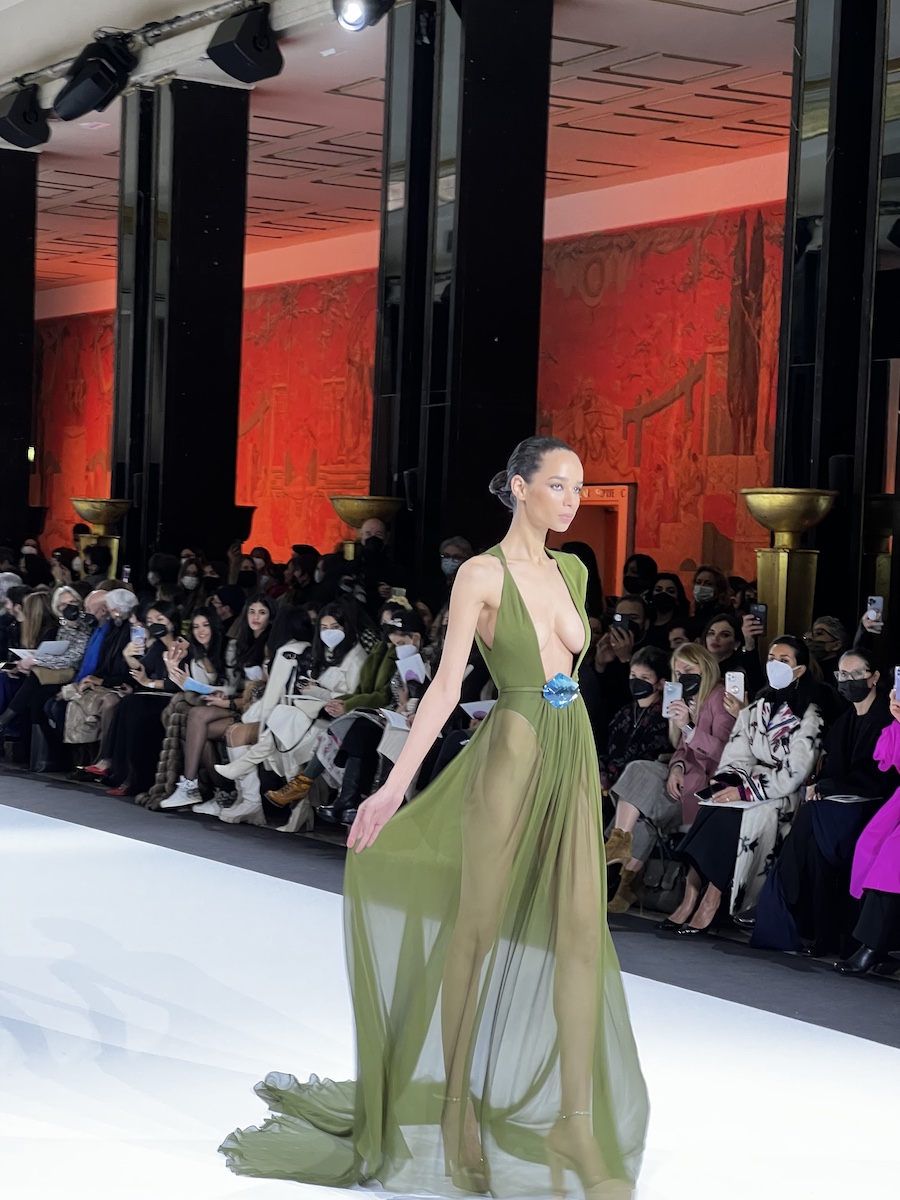 The couturier carried through a fabulous collection of mostly fluid and monochromatic outfits, with few adornments save for oversize crystals and glass pebbles, executed by French glassmaker Théophile Caillethat.
I was emotionally impressed by this show, not only by the beauty of each piece, but because Stéphane Rolland expressed the iconic woman I have in mind: mysterious, feminine, sensual, free and fluid. Airy tunics, kaftans, see-through skirts and immense draped hoods and head veils added some mystery to the feminine and elegant collection.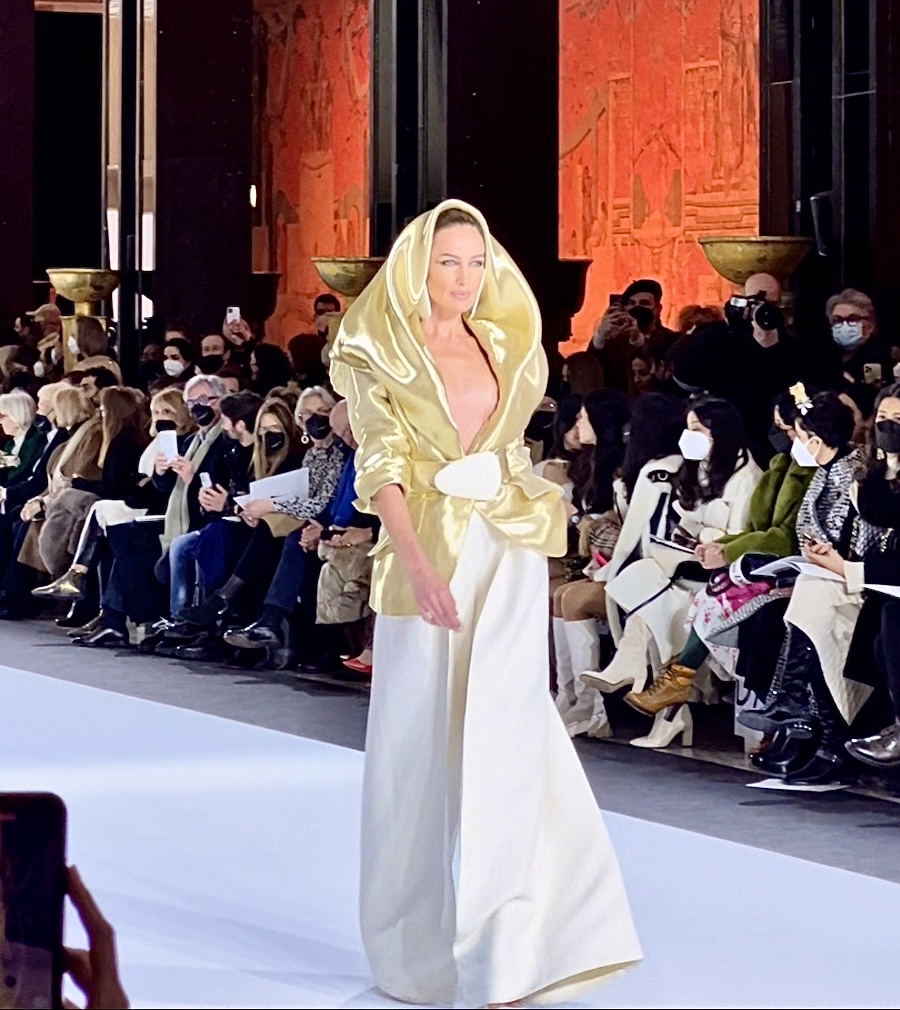 Rolland's muse, the Spanish model Nieves Álvarez, dominated the catwalk with her iconic beauty.
Voluptuousness is in season for this new summer collection.
My favourite: the black ballgowns.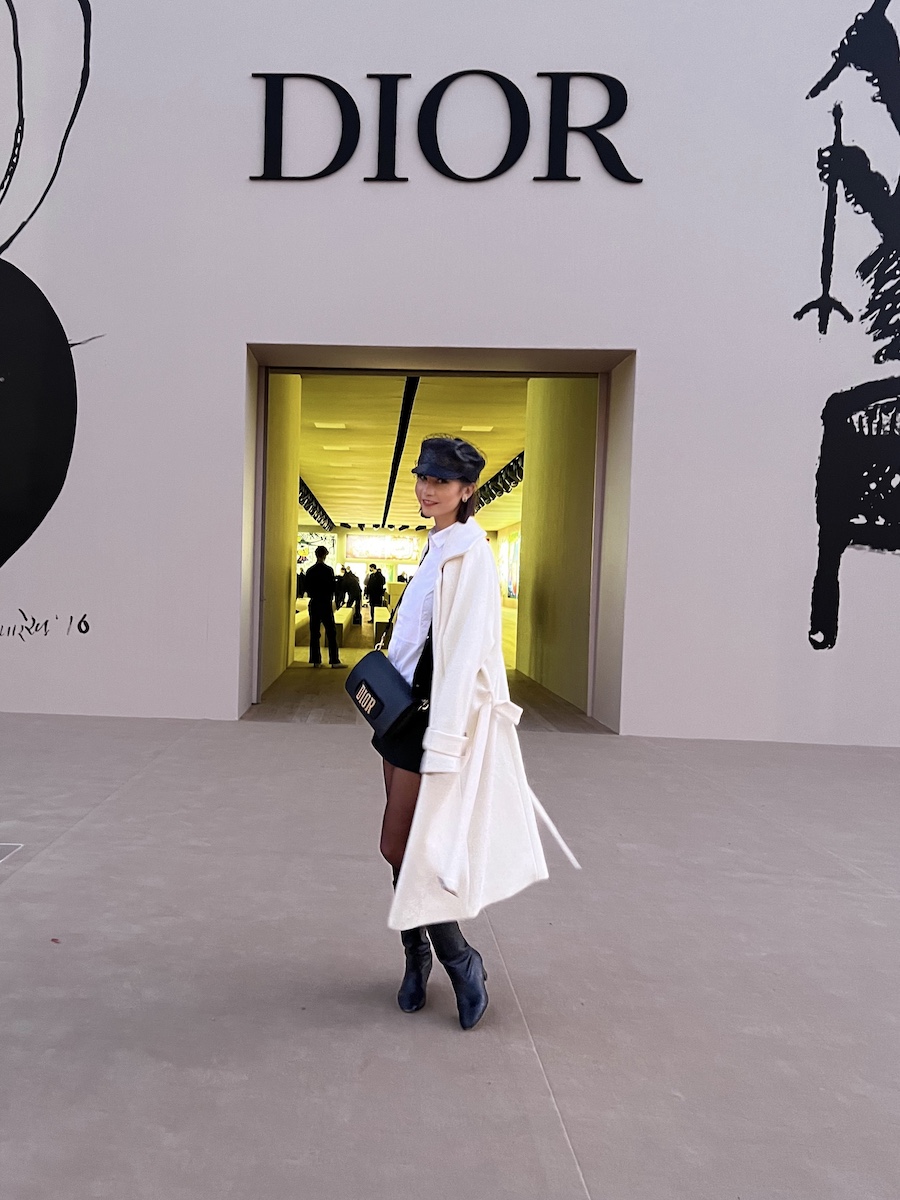 Dior haute couture show, Musée Rodin 24th January
Dior's collection featured large embroidered artworks from Indian artist couple Madhvi Parekh and Manu Parekh. The LVMH-owned fashion house collaborated with the Chanakya School of Craft based in Mumbai for some of the silhouettes, including a top embroidered with silver ribbons and crystal tassels matched with an a-line skirt. The designer Maria Grazia Chiuri wanted to highlight art and craft.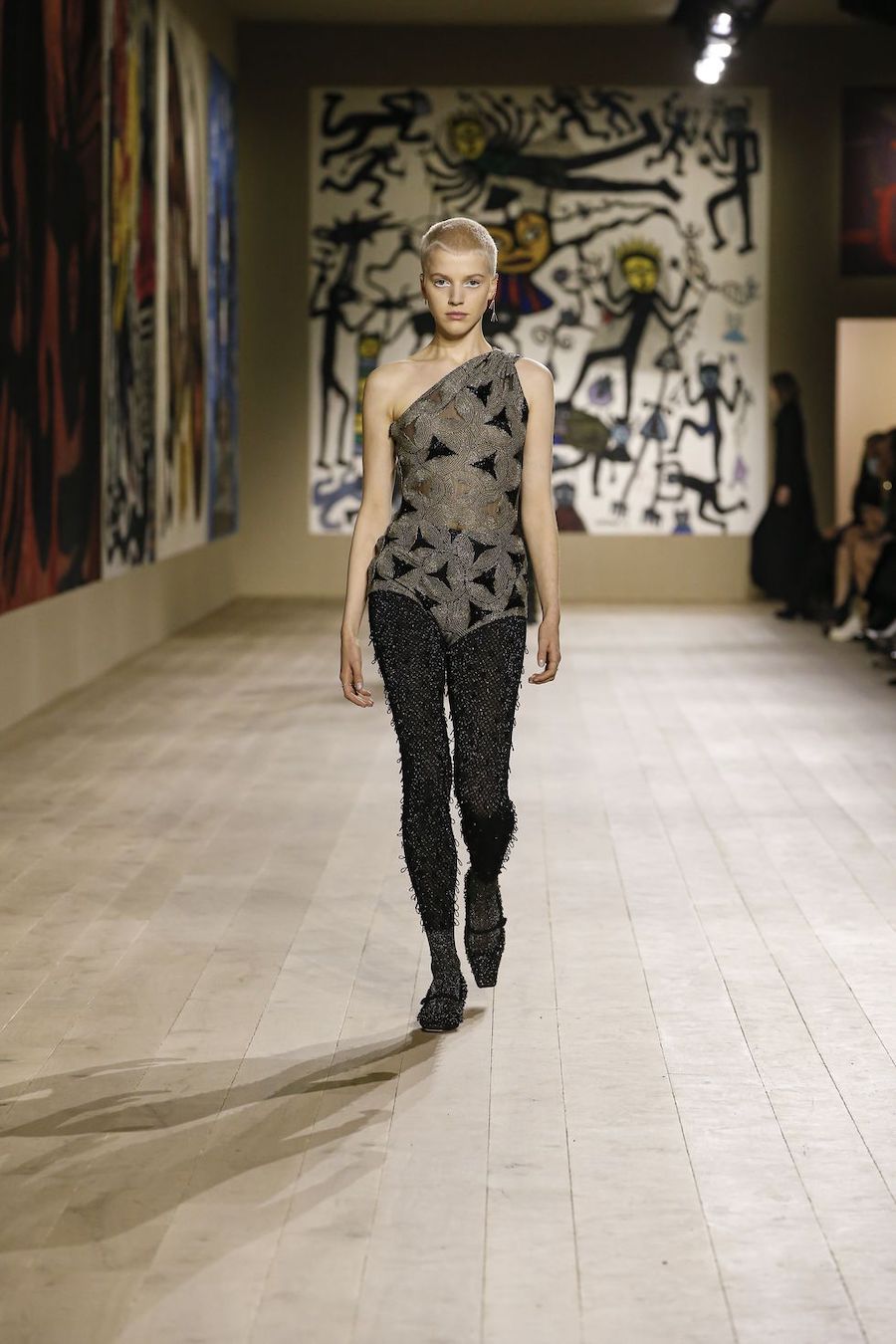 Rhinestone and pearl embroideries dominated the collection, shimmering tights paired with glitter bodysuits, sleeveless jackets and low-heel shoes.
Simplicity, embroideries and craftsmanship are in season for this new summer collection.
My favourite: a black total-look, shimmering tights paired with glitter bodysuits and low-heel shoes.
Click on the gallery below to see more photos from the fashion shows…
SEE ALSO:
Profile: Personal stylist StyleMeBella
All photos by Isabella Marino