Prince Albert officially opened the Top Marques supercar show on Thursday in Monaco ahead of the busy four-day event that features the absolute best in luxury cars and all things automotive.
After two years impacted by the Covid-19 health crisis, Top Marques returns to the Grimaldi Forum from Thursday 9th to Sunday 12th June as big and as bold as ever.
Filling the exhibition centre are the most incredible contemporary cars by everyone from Bentley, Aston Martin and Rolls Royce, to McLaren, Maserati and Lamborghini.
Top Marques is more than just the world's most prestigious supercar show. Two wheelers also feature heavily, as well as flying craft such as Mc-Clic's new manned drone, and Monaco-made Esurf, an electric surfboard.
In officially opening this year's Top Marques ahead of the public at midday, Prince Albert toured the Grimaldi Forum, meeting with exhibitioners and seeing first-hand the incredible vehicles on display, as well as unveiling some world-premiers.
Highlights include the Deus Vayanne, an electric hypercar derived from Formula 1 pedigree by Deus Automobiles, Italdesign, and Williams Advanced Engineering; McLaren's new supercar Artura – dubbed the supercar for the next generation; and Jetson AeroOne, a one-man electric helicopter, one of three flying machines at this year's show.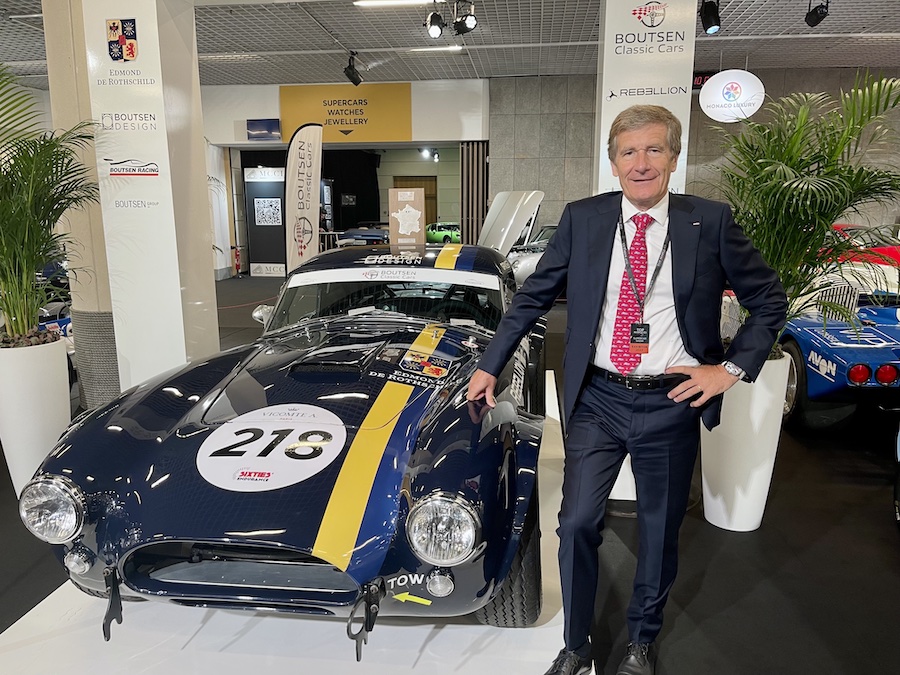 For the first time in Top Marques history, the entire ground floor of the Grimaldi Forum has been dedicated to classic cars, organised by Thierry Boutsen from Boutsen Classic Cars – a venture the former F1 driver only started three years ago.
"It is quite an emotional thing, I mean these cars have been living for 60 years and they are still in top condition, sometimes better than new," Thierry Boutsen told Monaco Life. "Some, like the GT40 for instance, is in exactly the same condition as it was in 1969… the colour, the edging, the gear box … they are all the same. So, all the collectors come here because they have a passion for these types of cars and they can also buy them."
Some standout favourites for the Belgium, who has enjoyed three Formula 1 successes with Williams-Renault, include the Shelby Cobra that he won the Tour Auto rally in France this year driving.
"Another favourite is the GT40 next to it, a fabulous car built in the 1960s that still looks like a modern car. We have a former F1 Benetton, that Michael Schumacher won the Canadian GP with. We have the jaguar e-type, BMW M1, an old Porsche from 53, and also a 911 which has been totally electrified with a similar system that powers a Tesla today."
Top Marques runs until Sunday 12th June.
Visit Monaco Life Instagram to see videos of Top Marques 2022, and click on the gallery below to see more of our images…
Top photo: Manuel Vitali, Government Communication Department