Yacht Island Design has envisaged an astounding 155-metre-long floating city that mimics the streets and famous landmarks of the Principality, and even includes a racetrack.
Taking "home away from home" to a whole new level, Island Yacht Design has the plans to construct a mega-yacht using Monaco's Mediterranean architecture and lifestyle as focal points, incorporating made-to-scale iconic landmarks such as the Casino, the Hôtel de Paris, the Palace, La Rascasse, Port Hercule and the Fairmont.
The massive boat requires a crew of 70 for 16 guests, though there is room for more, and uses a diesel electric propulsion system that runs at a steady 15 knots. The 'Streets of Monaco' has four decks – the upper deck has the exterior views of the landmarks and the lower being the interiors.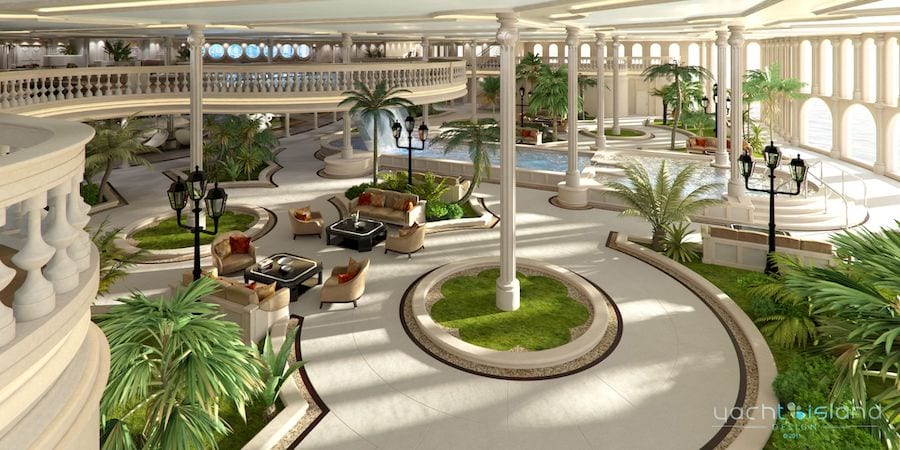 The master suite is spread out over two decks and is connected by passageways. Moving between them, it looks remarkably like the set up at the Fairmont. The Oasis is the lounge area of the yacht where most people will spend the day. This window-filled, light and airy design is made to look like the gardens outside of Casino Square. The space is dotted with verandas, pools, a gym and sun loungers. A marble staircase in the Oasis takes guests upstairs to the spa. This space includes a hair salon, manicure centre, sauna, steam rooms and a bar.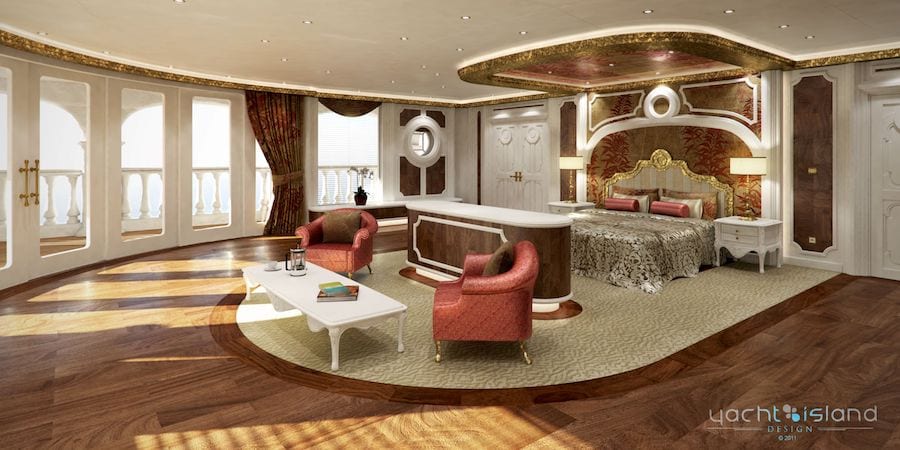 Guests can choose between relatively modest VIP Suites that are a mere 135 square metres or can opt for the Grand Suites which are a more sizable 356 square metres. The owner's "apartment" is enormous, coming in at about 1,460 square metres and has all the comforts of home. There is an office, his and hers dressing rooms, a fireplace, a private sundeck with a jacuzzi and swimming pool and a lovely courtyard. A lift is available to take people between the decks.
The pièce de résistance is the replica of a portion of the Grand Prix track. The racetrack is fully functional and can manage up to three karts racing side by side, leaving plenty of room for overtaking. 
A sight-seeing submarine is also part of the deal and there is a huge "beach deck" where guests can take out jet skis, kayaks or paddleboards. A full size tennis court is located on the top deck for other sporty endeavours which doubles as a helicopter pad.
So, what does it cost to own a creation like this? The price tag comes in at a cool €1 billion. If you think about it, that's a pretty good deal for all of that Monaco real estate!