Through the use of blockchain technology, Zak Johnson and his sustainable clothing company Naeco are putting traceability into the world of sustainability, allowing people to track plastic from the moment it is deposited for recycling to the time it is turned into high-end clothing.
Six years ago, Zak Johnson was an avid kite surfer and scuba diver who began to develop techniques to recycle the plastic rubbish that he saw washing up on the Bournemouth coast in England.
"I managed to create a machine in my spare bedroom that turned plastic bottles into pellets, which I then sent off to a fabric miller who milled it into a synthetic polyester. Eventually, we were able to produce a very water repellent fabric, so I decided to make it into a pair of swim shorts," Zak tells Monaco Life from his office in London.
The niche business took off, and swimwear soon turned into fashion and corporate wear. Today, Zak Johnson is the multi-award-winning founder of sustainable brands Reborn and Naeco (ocean spelt backwards), with clients that include the Arsenal football club, Moët Hennessy, Poker Stars, Harrods and Magners. His mission: "to change the world, one bottle at a time".
It's an ambitious goal considering there are 812 billion plastic bottles currently on the planet, a number that is set to increase by 10 billion within the decade.
Still, Zak doesn't see plastic as the problem.
"I love plastic, and I am happy to say it," the young entrepreneur says enthusiastically. "Plastic is cheap, efficient and durable. Humans are the problem. We treat plastic as if it's rubbish, we use it once and throw it away. Let's just multi-use the plastic as many times as we physically can so we don't need to produce as much."
But success in re-using plastics is reliant on successful recycling, so how do you convince a sceptical western society in the recycling process? How do you guarantee that all that plastic doesn't just end up in landfill in Indonesia?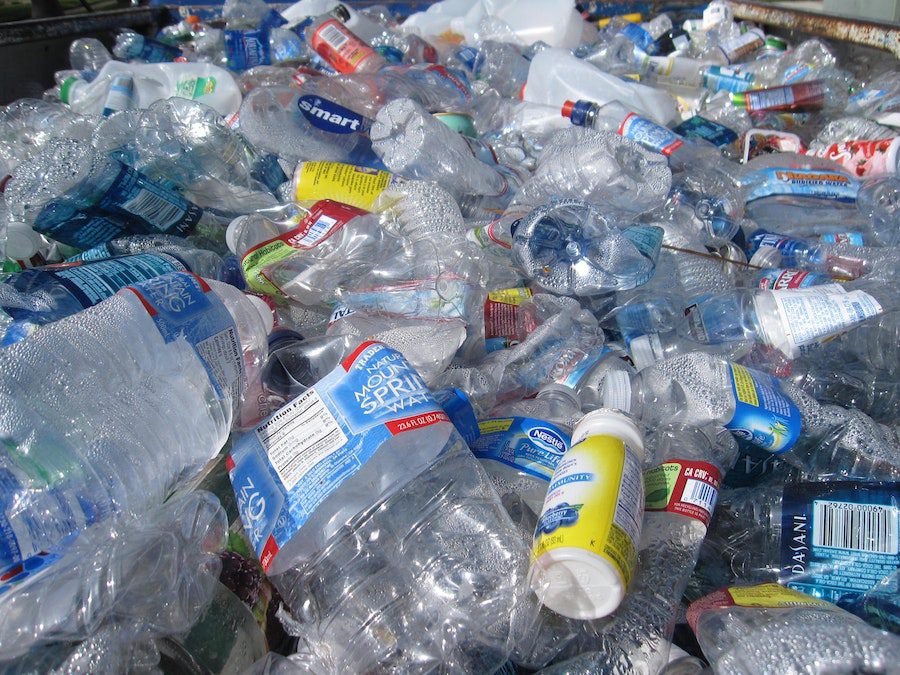 The answer: blockchain. Naeco, with its patent-pending technology, is the first in the world to use fully traceable blockchain technology for its plastic recovery and recycling process, and manufacturing of sustainable clothing.
Through each of the company's own Reverse Vending Machines (RVMs), Naeco is able to collect and store 1,000 plastic bottles at a time. Each bottle is scanned and its composition is recorded, determining if, for example, it is a 16g Evian water bottle. The item is crushed and stored in the machine before being transported to Naeco's own recycling plant where it is turned into pellets. The pellets are milled into synthetic materials, and the materials are sewn into garments. Every stage of the process is marked on a public ledger: the blockchain.
So, what began as a sustainable swimwear business to clean up the coastline of Bournemouth has morphed into a complete vertical supply chain that includes mobile recycling machines, the recycling plant itself, fabric milling and garment manufacturing.
And thanks to blockchain technology, Naeco is able to guarantee the recycling process from the moment a plastic item is deposited to the time it hits the shelf as a piece of clothing.
"We did it by accident, to be completely honest," laughs the entrepreneur. "I never set out to build a recycling company, I was into fashion, it was glamorous. Now I'm into dirty recycling. But we're taking something that is not considered a commodity and turning it into a commodity, and that's amazing."
People are able to track and trace the plastic bottles that they deposit through an app, which also rewards them with cash and token incentives that can be redeemed at leading retailers.
The garments produced from this plastic can also be purchased from Naeco, a multi-award-winning British fashion label that allows consumers to buy sustainable garments that protect our planet and oceans.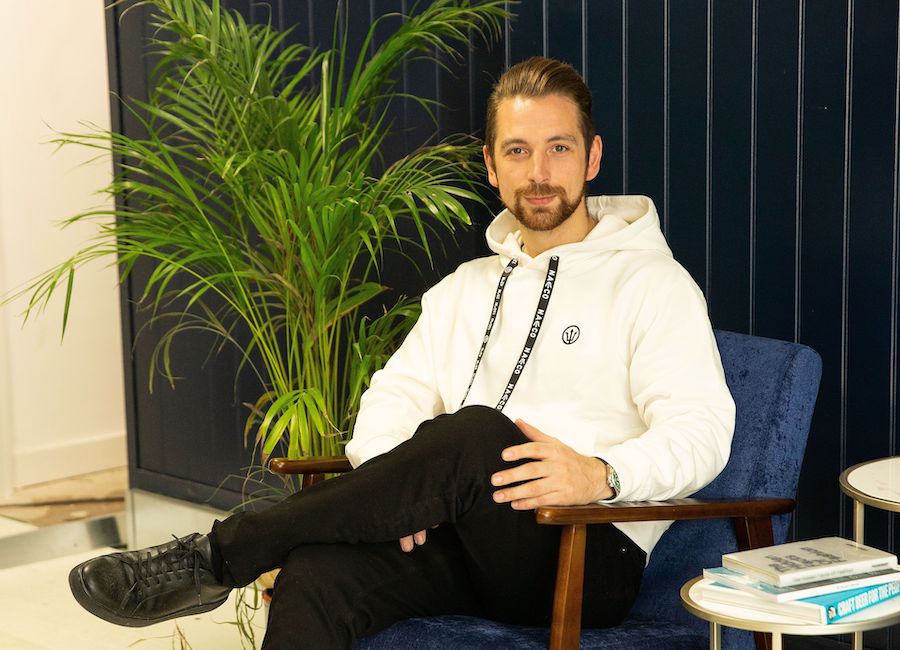 Currently, 80% of the company's revenue is generated through its sustainable corporate clothing, aptly named Reborn.
"F1 now has a head of sustainability, so do shipping companies, oil and gas companies … businesses that are seen as non-sustainable brands are now thinking about sustainability," says Zak. "We say to a business who is already buying uniforms, or already producing plastics, that we can take that plastic and turn it into a positive story and it is not going to cost them anymore to do so. It is a really easy win for them, they just need to take their CSR budget on uniform or buy a reverse vending machine for their stores."
Within the next few years, demand for recycled plastics will increase as governments introduce penalties to help meet carbon targets. In the EU, a plastic packaging levy introduced in January 2021 mandates member states to pay a tax of €0.80 per kilogram on non-recycled plastic packaging. Similarly, in the UK, a plastic packaging tax will be introduced in April 2022 taxing plastic packaging that contains less than 30% recycled material at £0.20 per kilogram.
But in order for measures like this to be successful, monitoring systems must be in place, and blockchain technology provides the easiest solution.
As demand for recycled plastics and traceability grows, so too does Zak Johnson's business.
"We have seen an 8X growth this year," says Zak. "We are doing a series A fundraising now that we are closing in December which is helping us to grow the business more quickly because we have too much opportunity. It is a five-star problem but it is still a problem."
So, what does the future look like for Naeco and Reborn?
"My vision, my utopian view, is that we will create a world where we are recycling our own plastic waste in-territory, so each country doesn't need to produce anymore plastic because it recycles exactly what it has," says the company founder.
More immediately, he would like to see an entire city adopt the system within the next six months, a city that is keen to trial reverse vending machines and full traceability on their plastics. "Because if we can do a city, we can show how it is done, what the benefits are, etc. If we can do a city, we can keep rolling it out on a larger scale."
Could Monaco be that trial city?