Prince Albert II and Princess Stéphanie of Monaco have opened up publicly about the enduring legacy of their beloved father, Prince Rainier III. In a heart-warming interview with Point de Vue, conducted on the sidelines of the Centenary Ball at the Monte-Carlo Opera, they give a glimpse into the deep bond shared by the Sovereign and his younger sister.
As the Principality celebrates the centenary of Prince Rainier III's birth, it is a culmination of months of meticulous planning and heartfelt dedication. The commemorations are designed to reflect the essence of their father, embracing his multifaceted personality and his profound impact on Monaco.
In the interview, Prince Albert II emphasises that their father was not just a "builder prince" responsible for development and infrastructure but also a pioneer in shaping Monaco's constitution in 1962 and other significant initiatives. He aimed to provide legitimacy and credibility to the Principality, despising the notion of a "Principality of Operetta".
An exceptional journey
The interview takes us on an exceptional journey through the memories of Prince Albert II and Princess Stéphanie, revealing the nuances of their childhood, family dynamics, and the lessons they have carried into adulthood.
Recalling their initial participation in grand events, Princess Stéphanie candidly confesses, "As an adolescent, I didn't want to go! At a certain age, it's not necessarily a lot of fun to find yourself in a dress, dressed up, sitting for four hours at a table being scrutinised by everyone".
Prince Albert II added, "It's true that when you're 16 or 17-years-old, you may want to do something else. And those moments could be very impressive and intimidating."
Prince Albert II also shared insights into his gradual apprenticeship into the sovereign's office, stating, "This was done in small steps. Of course, we had conversations that spanned the time, but there was no seminal event where my father would have said to me, 'Here, take this file and tell me what you think of it'. It was a gradual apprenticeship, I attended government councils and cabinet meetings with him. He gave me some principles, advice, and recommendations."
Prince Albert emphasised the solitary nature of decision-making, saying, "Before any final decision is made, I gather a lot of opinions and advice, but when you are in front of the sheet to sign, no one can do it for you. It's a solitary exercise."
Both Prince Albert II and Princess Stéphanie highlighted the importance of regular communication with their sisters in their decision-making process. Prince Albert II mentioned, "Yes, I contact them quite regularly and they give me their opinions. Don't think they're leaving me in a corner".
Princess Stéphanie humorously chimed in, "We also sometimes give him our opinion even before he asks us!"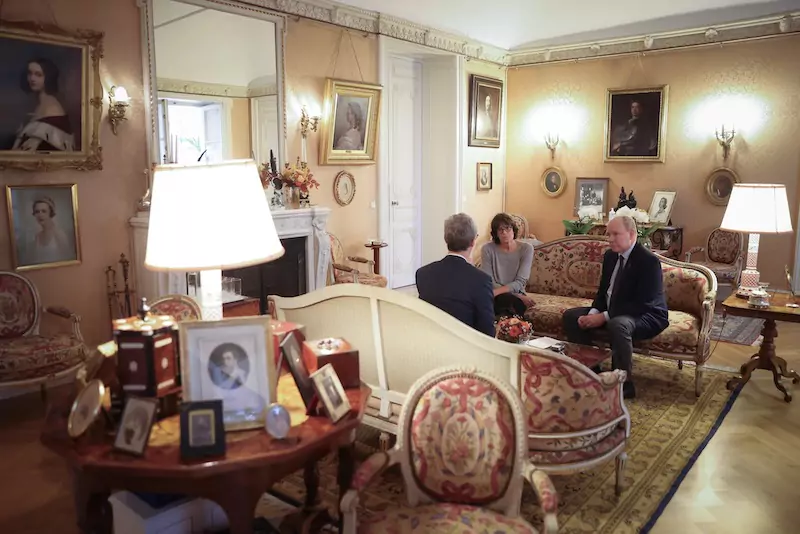 Being the youngest
As the youngest of the family, Princess Stéphanie shared her perspective, saying, "Definitely having seven and eight years difference with my brother and sister counted. My brother was lovely, he put up with me so often, I always wanted to play with him. His patience with me has been unfailing".
She reminisced about cherished moments with her father, recalling, "As soon as it was possible, I wanted to join him. I remember around noon he would go to the animal garden. I'd finish school at half-past 11, running to get time to spend time with him."
Childhood memories: games and adventures
Albert reminisced, "We played Monopoly and little building games," while Princess Stéphanie added, "I was stealing your Action Man figures to have weddings with my Barbies." Beyond indoor games, the siblings cherished their time outdoors, particularly at Roc Agel, which Prince Albert described as "our refuge"; It was a place of "freedom, play, and special moments", he shared.
Princess Stéphanie highlighted how their parents, Prince Rainier III and Princess Grace, orchestrated these family moments, including boat cruises on the Mediterranean, to ensure their children's education and emotional well-being, fostering a lifelong sense of togetherness and balance.
These anecdotes underscore the Princely family's enduring commitment to shared love, laughter, and everyday joys that transcended their titles and grandeur.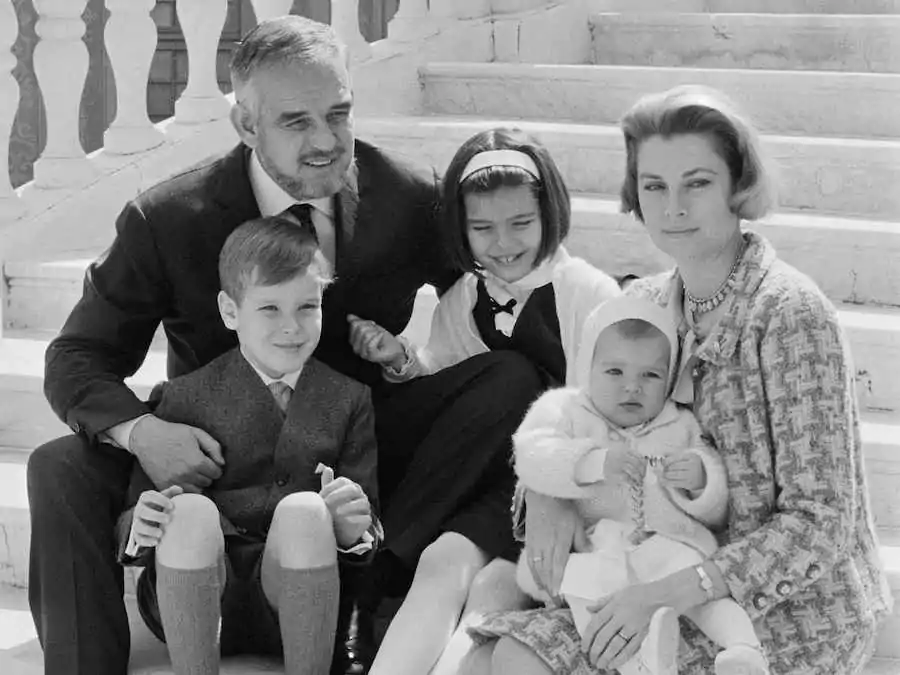 The man beyond the monarch
In an intimate look back at their father's dual roles, Prince Albert II and Princess Stéphanie of Monaco revealed a side of Prince Rainier III that extended beyond the responsibilities of a head of state. Prince Albert II shared, "With us, he was very loving and always in a good mood, except when we annoyed him a little. But that didn't happen often."
Princess Stéphanie noted that their father had a remarkable ability to compartmentalise, leaving the worries of office at the door and reserving his family as his "safety valve" and "secret garden."
She fondly remembered his sense of humour, which he passed on to them. "He could be severe," she said, "but we knew the limits not to be crossed, and this was always done with kindness."
Their father's approach, characterised by fairness and explanation before admonishment, earned him both respect and affection from those around him, leaving a lasting impression on his children.
Values from their father
Prince Albert II and Princess Stéphanie of Monaco understand the significance of passing down their father's enduring values to their own children. As Prince Albert shared, "These are timeless values, of demanding with oneself, of work, tolerance and listening".
Princess Stéphanie highlighted the importance of respect, for oneself and others, and the value of compassion instilled in them by their mother.
This upbringing emphasised the delicate balance of standing firm in one's beliefs while remaining open to the world, a lesson they are keen to pass on to the generations that follow.
Ongoing homage and celebrations
The interview concluded with Prince Albert II unveiling the upcoming homage for the national holiday on 19thNovember, dedicated to Prince Rainier III. The nature of this tribute remains a closely guarded secret.
The Monte-Carlo Circus Festival, from 19th to 28th January 2024, will celebrate the festival's 50th anniversary, continuing the legacy established by their father. It promises to be an event full of surprises and unforgettable moments.
The interview with Prince Albert II and Princess Stéphanie offers a glimpse into a remarkable family deeply committed to the wellbeing and future of Monaco, while always embracing the values and memories of their father, the "builder prince".
Make sure you're never left out of the conversation.  
Sign up for the Monaco Life newsletter, and follow us on Facebook, Twitter, Instagram and LinkedIn.  
Main photo credit: Frédéric Nebinger / Palais princier