Prince Albert has taken part in a host of ceremonies in Normandy commemorating the 75th anniversary of D-Day.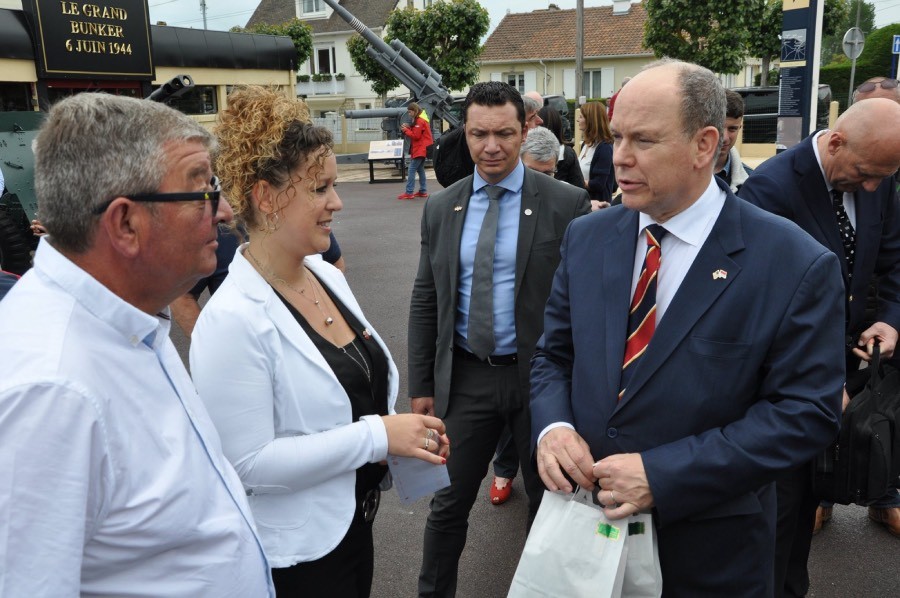 On Thursday 6th June, the Prince made a private visit to The Grand Bunker, Atlantic Wall Museum. It follows a promise that Prince Albert reportedly made to Brigitte and Fabrice Corbin, the owners of the Grand Bunker Museum, during the summer of 2017. They had hosted an exhibition in Monaco titled 'The extraordinary story of the landing, Normandy June 6, 1944' and Prince Albert was so impressed that he promised to discover the Grand Bunker of Ouistreham (Calvados) for himself.
During Thursday's visit, Prince Albert met the son of British Lieutenant Bob Orrell, a member of the Royal Engineers, 91 Field Company 3rd Beach Group, attached to the 3rd Canadian Division, which had obtained the surrender of the German garrison in 1944.
"I have been to the region several times," the Prince told France 2. "I think we have to be present and understand the meaning of these commemorations, to remember those who have sacrificed their lives or lost family members."
Prince Albert also took part in a memorial ceremony at the Renaud stele, where the Gold Star was awarded for the first time outside of the United States. The Gold Star is awarded to families who have lost a loved one during war and on Thursday, posthumously, Alexandre Renaud's wife Simone was honoured for her devotion to the families of American soldiers.
On Friday 7th June, a Franco-American military ceremony was held in front of the war memorial in Saint-Lô. An international procession then marched through the streets of the city centre and ended at the Memorial Hospital, where a ceremony was held in the presence of Prince Albert II of Monaco.