Prince Albert is now one of only two people to have reached the bottom of the Mediterranean Sea, joining explorer Victor Vescovo for an extreme deep-sea dive in Greece this week.
Prince Albert is truly a head of state like none other. His passion for the ocean and for protecting the planet took him to Greece on Sunday 9th February, where he joined the Caladan Oceanic expedition team led by explorer Victor Vescovo. The scientific team made headlines last year for successfully completing the Five Deeps expedition, diving to the deepest point in each of the world's five oceans.
"Following up on the success of our mission last year to dive to the bottom of all five of the world's oceans, we look forward to diving two seas and two oceans in the recently enhanced Limiting Factor on a new series of 'first' manned dives," Vescovo said from Toulon, France, where he had just completed the first phase of the voyage.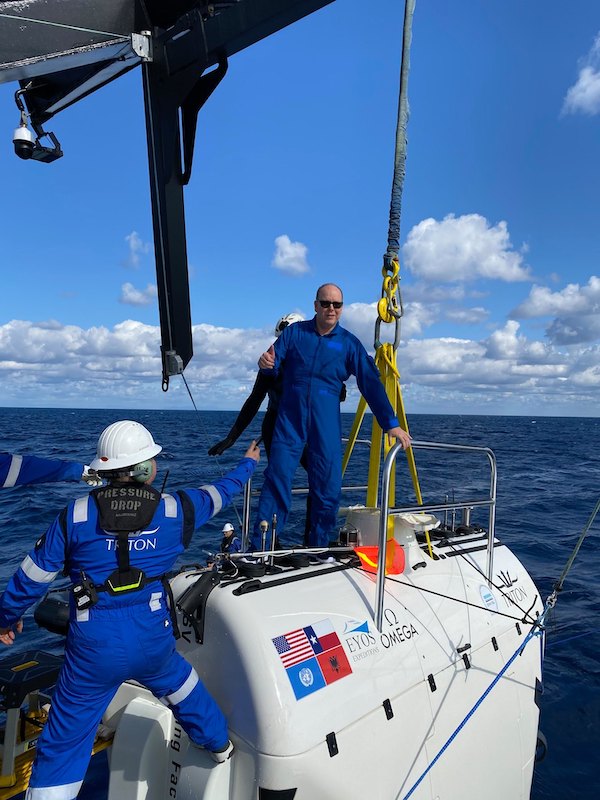 At Kalamata, the Prince boarded a first of its kind two-person research submersible and, together with Vescovo, slowly descended into the Calypso Deep, the deepest point in the Mediterranean Sea located southwest of the Peloponnese peninsula. According to research conducted by the Caladan team, no submarine has ever visited the actual bottom of the Mediterranean Sea, making it the "first descent" of this particular deep.
The vessel, the Deep Submergence Vehicle (DSV) Limiting Factor, is the first commercially certified full-ocean-depth submersible. It is being deployed into the ocean depths by the Deep Submergence Support Vessel (DSSV) Pressure Drop, a former US Navy ship specially retrofitted for the expedition. This particular dive was conducting in conjunction with the government of Greece and the scientific organisation Explorations de Monaco.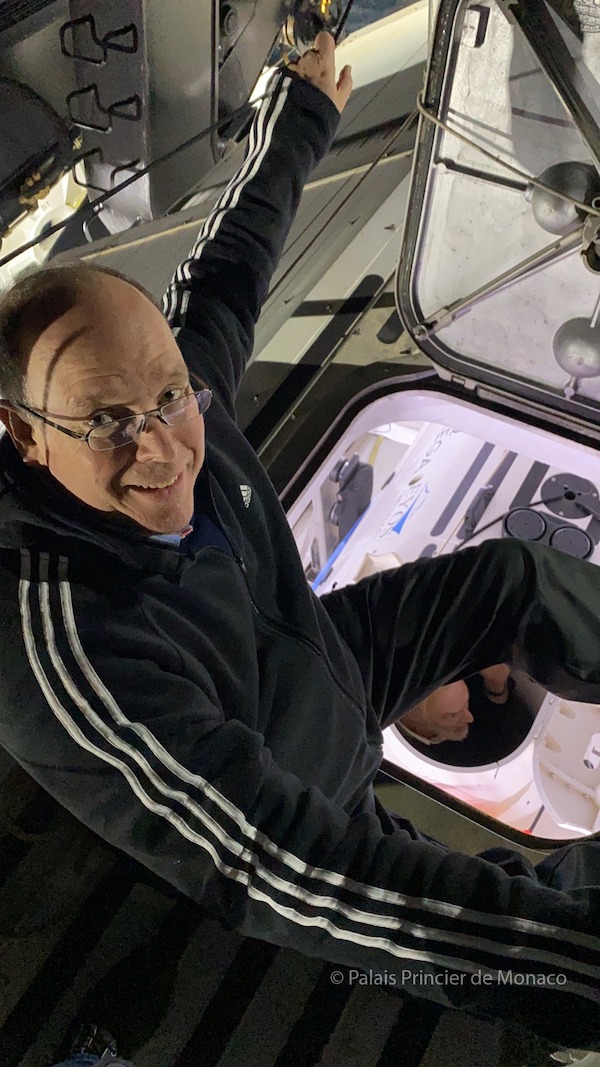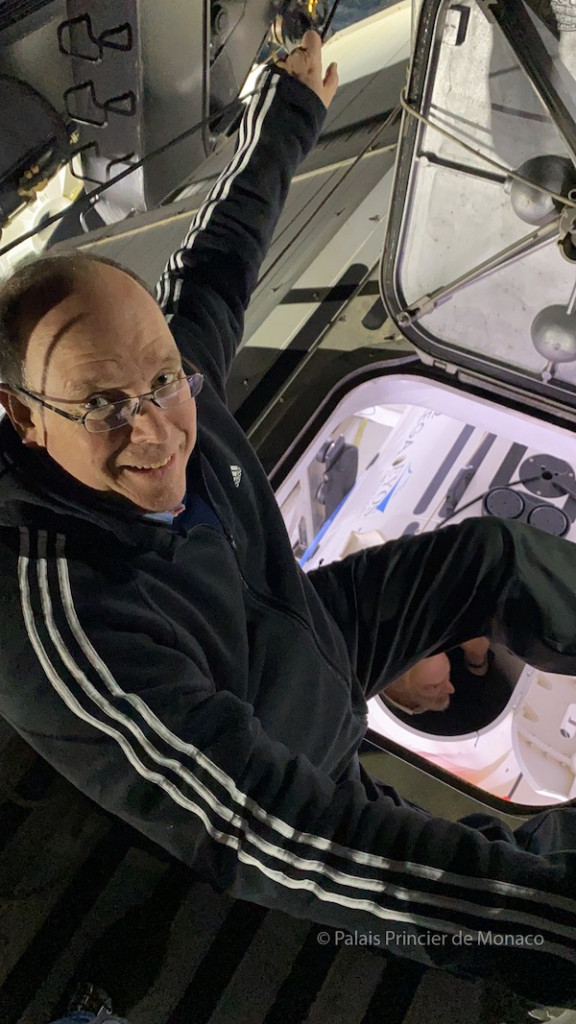 Prince Albert's dive started at 8.50am and, just over two hours later at 11.12am, he reached a depth of -5,117 metres – the lowest point of the Mediterranean Sea. By 2pm, Monaco's head of state and explorer Victor Vescovo returned to the surface.
The 'Midnight Zone' has always attracted the interest of both scientists and the general public because it is a part of the world that manages to sustain life, despite being in complete darkness. Using sampling, sensor and mapping technology, scientists expect to identify new species and towering seamounts, and observe manmade impacts, such as climate change and plastic pollution.
There are five phases of the mission. The first, 'La Minerve', took place off the coast of Toulon, France, where the team dived to the wreck of French submarine Minerve, which sank in 1968 with all hands.
https://www.instagram.com/p/B8O-rIVnh9n/?utm_source=ig_web_copy_link
'Calypso Deep' was the second phase, and to follow will be 'The Red Sea', 'The Indian Ocean' and 'The Ring of Fire', a common name given to the geologically active area that borders the roughly circular Pacific tectonic plate.
The Limiting Factor will then return to the deepest point in the ocean, the Challenger Deep in the Mariana Trench, for up to eight scientific and survey dives to all three "pools" that constitute the deep. The team hopes they will be able to execute the first dive by a woman to the bottom of the ocean, with US astronaut Dr. Kathy Sullivan.

Photos: Prince's Palace of Monaco