The inaugural Young Chef Young Waiter (YCYW) Monaco competition has been held at the Lycée Rainier III, where eight finalists battled it out to win Young Chef, Young Waiter and Young Mixologist of the year awards.
Open to all those aged 28 years and younger working in the hospitality sector in the Principality of Monaco, the finalists were selected from an online application process.
The winners will now go on to compete against the winners from eight other countries, at the World Young Chef Young Waiter competition, that will be hosted by the Lycée Rainier III, on 23rd and 24th November 2023.
As guest of honour on 5th October at the Lycée Rainier III, Prince Albert II congratulated each winner, as Anne-Marie Boisbouvier, Ambassador and Permanent Delegate of the Principality of Monaco to UNESCO, announced the winning chef, waiter and mixologist.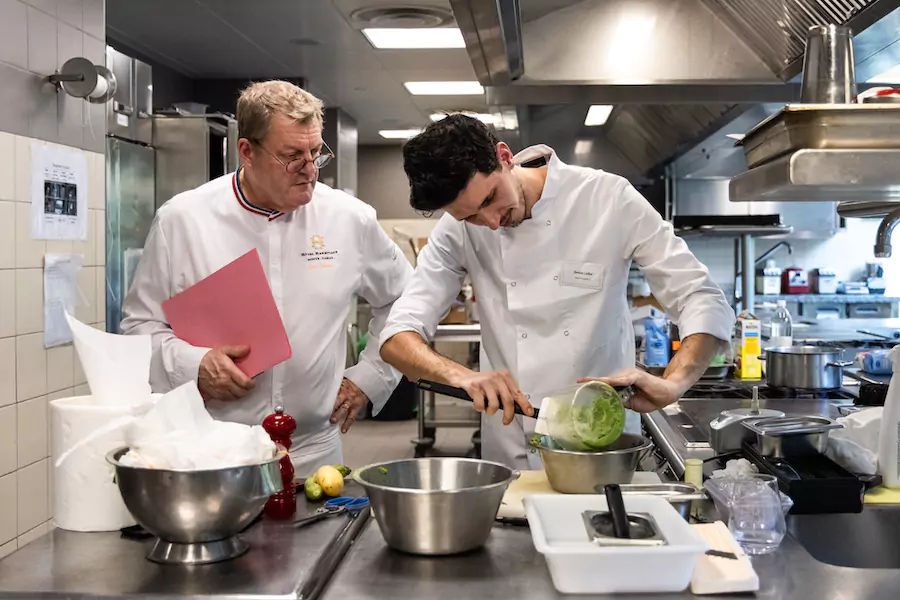 And the winners are…
The winning Chef Jordan Callen of Trinity Monaco and winning waiter Daryl Danican will compete as the Young Chef, Young Waiter Monaco team at the world final, with Luigi Giannini from Coya Monaco competing in the World Mixologist competition sponsored by NEFT Vodka.
A stellar line up of judges, including many of Monaco's culinary and hospitality heroes, spent some hours deciding on the final winners.
The chef judging panel, led by Christian Garcia, president of the Club des Chefs des Chefs, included Laurent Piolti, sous chef at the Hôtel Hermitage, Jean-Laurent Basile, chef at l'Hirondelle; Luc Gamel, sous chef at the Hôtel Hermitage, and Joël Garault, executive chef at the Hôtel Hermitage.
"The standard of finalists, a renowned judging panel and a perfect location, all contributed to this great first YCYW Monaco competition," said Robert Lee Mulcahy – President YCYW Monaco.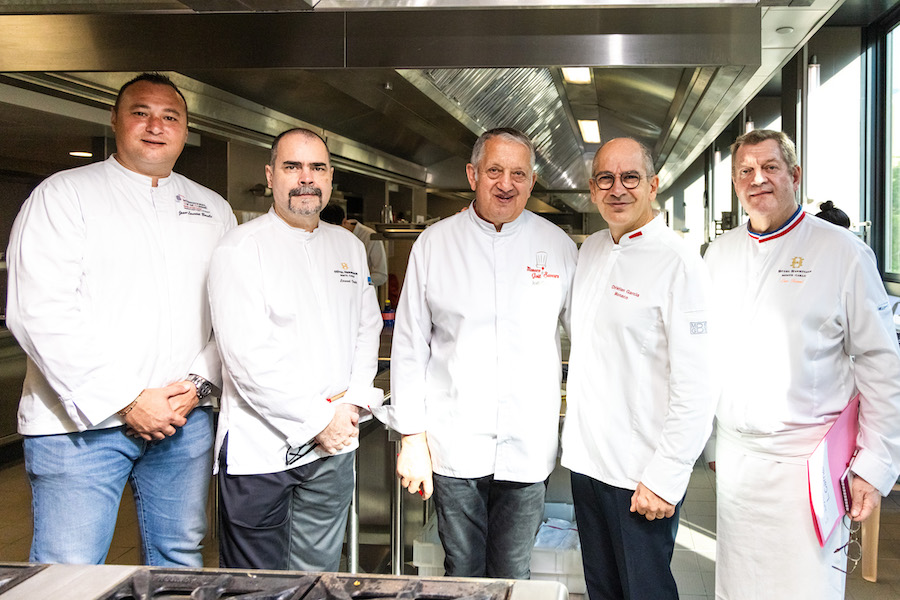 The hospitality judges included El Kadri Salah, restaurant eirecteur at Em Sherif, Hôtel de Paris Monte-Carlo, Anne-Sophie Kordzinski, restaurant manager at Louis XV-Alain Ducasse Hôtel de Paris Monte-Carlo, and Dominique Milardi, head sommelier at Méridien Beach Plaza Monte-Carlo and President of l'Association des sommeliers de Monaco.
Mixology judges included Paglia Guillaume, head barman at Trinity Monte-Carlo, and Philip Culazzo, owner of Distillerie de Monaco.
Make sure you're never left out of the conversation.
Sign up for the Monaco Life newsletter, and follow us on Facebook, Twitter, Instagram and LinkedIn. 
Main photo: Prince Albert with Daryl Danican, Luigi Giannini, Anne-Marie Boisbouvier and Jordan Callen. Credit: Frederick Duchesne for YCYW