Monaco's ambassadors, guests and Prince Albert have come together for a brilliant summer party organised by the Monaco Ambassadors Club, during which the Prince praised the efforts of the club and encouraged its members to also serve as ambassadors of the planet.
Reminiscent of the iconic beaches that line the famous Promenade des Anglais in Nice, 'MAC Plage' came to life at the Monte-Carlo Bay Hotel and Resort on Monday evening for the Last Days of Summer party, hosted by the Monaco Ambassadors Club (MAC).
The balmy night may have very well marked the last true summer's eve for 2021, and guests were lapping up the beach atmosphere, accentuated by a beautiful display by luxury jeweller Pomellato.

The champagne and Martinis flowed as the music played and guests mingled around the fountain, taking the opportunity to reconnect after a year marked by the pandemic.
Joining Prince Albert and 150 MAC members and guests were the Board of Directors of MAC, French Ambassador in the Principality Laurent Stefanini, and Lady Monika Bacardi.
In addressing the guests, MAC President Christian Moore said: "One of the things that we tried to do as a new board is to responsibalise what the club is supposed to do and carry the message of Monaco, which emulates a lot of positive, responsible and powerful messages that the world needs to hear today. I believe that with the strength of this club, its members and the power that we all possess in the worlds that you live in, to pass this message along so we can have better change for good."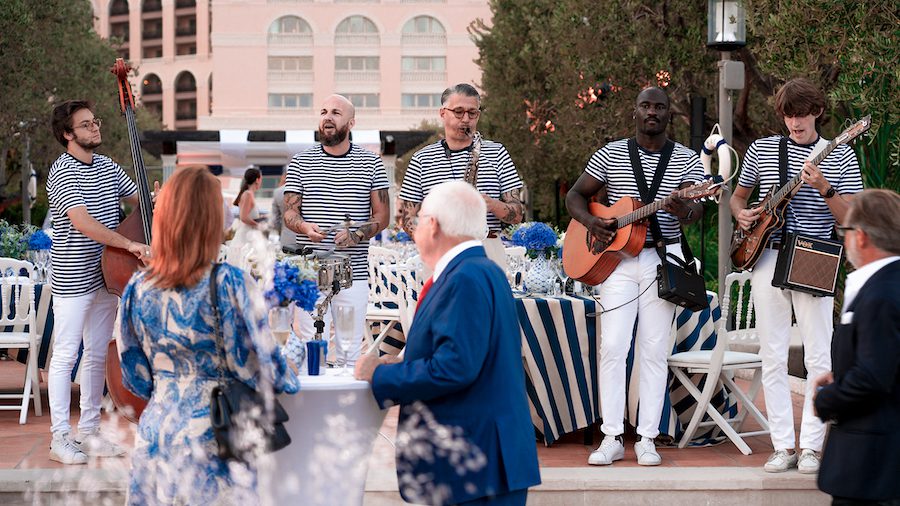 It was a message that was emulated by the MAC's Honorary President, Prince Albert of Monaco, who thanked Christian and the club's members, before adding: "It is very important as we struggle to reach a normal life after the pandemic that we reflect on what caused this pandemic and what is at the root of many of our problems, and the crises that affect the world today – the lack of interactions between us humans and our natural surroundings. If we get a better understanding of what natural eco-systems, both terrestrial and marine, can provide for us, we will be better off.
"So, to go forward, we can not go back to a world of business as usual, we have to live more sustainable lives and think of our impact, all of our impacts, on this planet. I hope that in Monaco, with what we've tried to do in terms of clean mobilities and all the different schemes that we have put together, that we can be at our scale an example for others to follow. I hope that you can all be a part of this, that you can be ambassadors also of a more sustainable world and more sustainable societies for others to follow."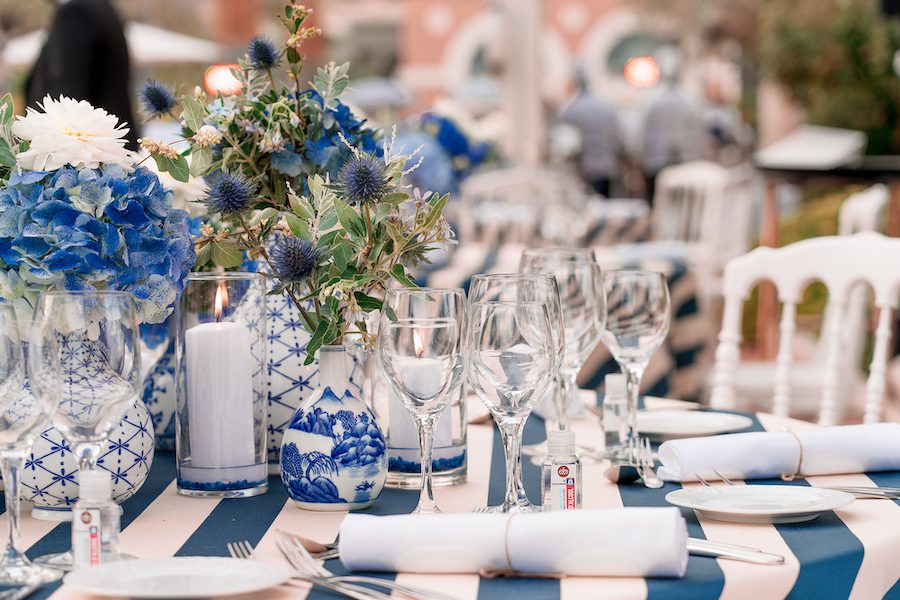 The Monaco Ambassadors Club is a non-profit association that was founded in 1973 with the encouragement of Princess Grace of Monaco. The goal of the founders, who came from more than 40 different countries, was to defend and promote the values of the Principality of Monaco throughout the world.
Over 45 years later, under the Honorary Presidency of Prince Albert II of Monaco, the Club continues its activities today, bringing together communities of different backgrounds and cultures while keeping political and religious neutrality, in a spirit of international friendship and multi-ethnicity.
Other major MAC events of the year include the Goodwill Gala and the Christmas Gala.

RELATED STORIES:
Travel pioneer Geoffrey Kent named Monaco's Goodwill Ambassador

Top photo: Prince Albert with the MAC Board of Directors, left to right – Christian Eidem, Alessandra Sparaco, Christian Moore, Mike Powers and Jean-Paul Goodwin. Photos supplied by the Monaco Ambassadors Club