In the days after the Principality celebrated its twinning with Dolceacqua, Prince Albert II of Monaco was back in Italy for a series of visits to the historically Grimaldi-linked villages of Isolabona, Apricale and Perinaldo.  
Over the weekend, Prince Albert II took time out to visit three Ligurian villages that signed an oath of loyalty to the Principality of Monaco some 500 years ago, and marked the occasion by formally admitting the communes into the ever-expanding Historical Sites of the Grimaldis of Monaco network.  
ISOLABONA
The first stop was in Isolabona, where the Prince was met by Mayor Augusto Peitavino. Together, they went to a local medieval sanctuary, the Nostra Signora delle Grazie, where the late Princess Grace once frequented to say a prayer.  
An official ceremony was then held on the Martiri Liberta square, where Prince Albert and the Mayor both reflected on their shared historic ties with fondness.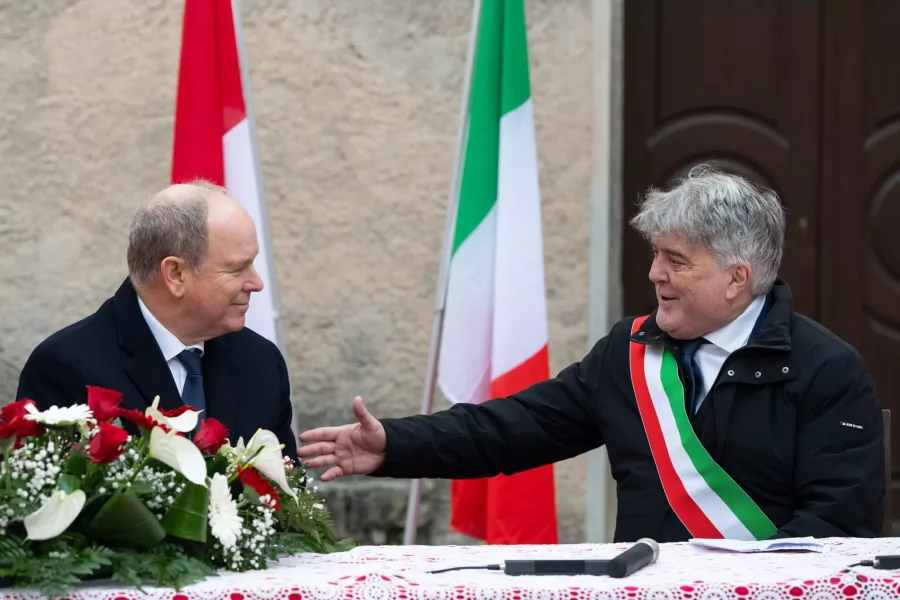 APRICALE
Apricale was the next , and Prince Albert was welcomed there by Mayor Silvano Pisano. He visited the Santa Maria degli Angeli church before going to the Vittorio Emanuelle II square for an official ceremony in front of the town's population.  
The Prince and his retinue then walked to the Castello della Lucertola to look over some treasured archives naming the Prince's illustrious forebearers.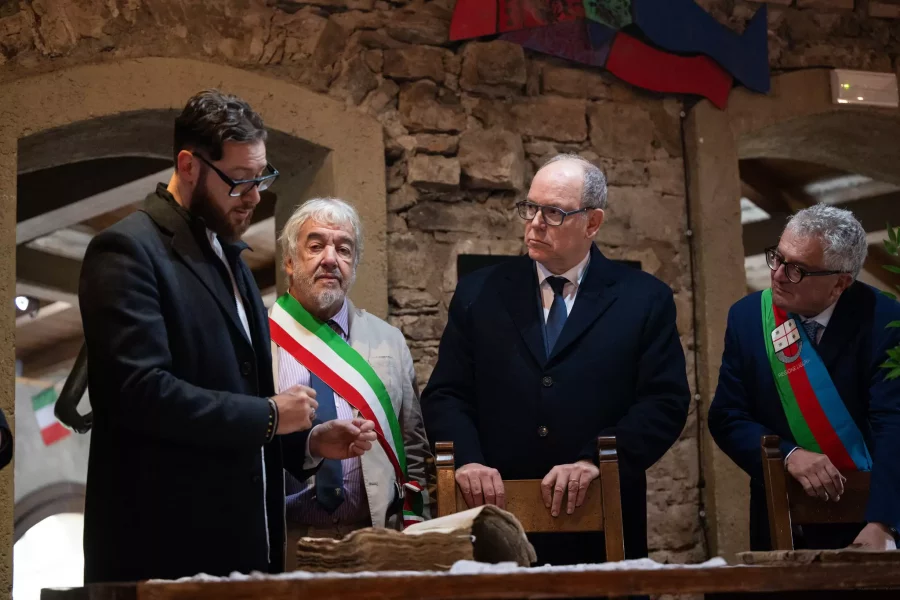 PERINALDO
In the afternoon, Prince Albert moved onto his final stop of the day: Perinaldo. Mayor Francesco Guglielmi took him on a tour of the municipality's astronomical observatory as well as the great astronomer Giovanni Domenico Cassini's home.  
Later, the Prince and his Monegasque delegation participated in an official ceremony organised in the San Nicolo church.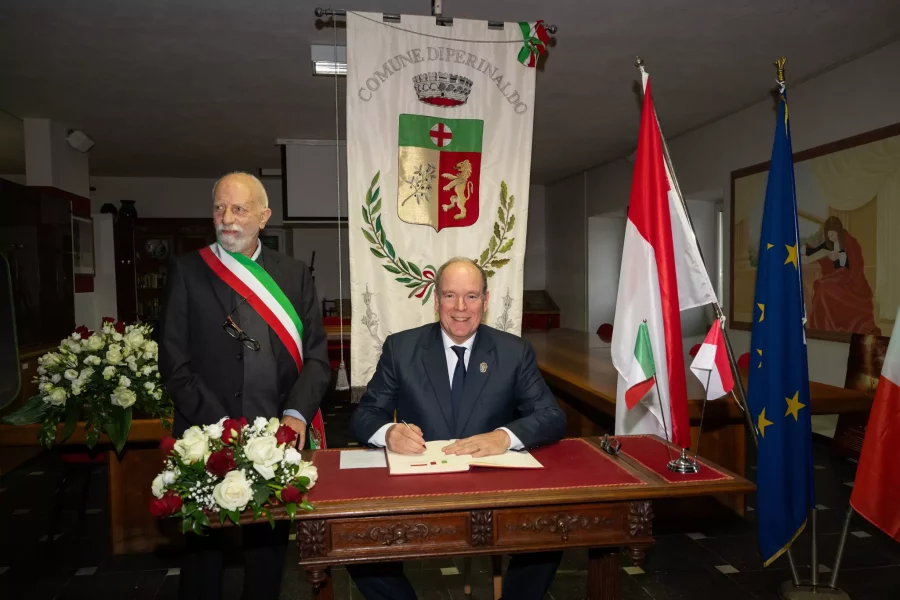 Read more:
Photos: After 500 years of family ties, Monaco and Dolceacqua are officially "twinned"
Make sure you're never left out of the conversation.
Sign up for the Monaco Life newsletter, and follow us on Facebook, Twitter, Instagram and LinkedIn.   
Photo credit: Axel Bastello / Palais Princier de Monaco