Prince Albert has met with the Japanese Prime Minister and visited two exhibitions featuring works lent by the Prince's Palace, during a recent trip to Tokyo.
On Friday 25th October, Prince Albert II met with Japanese Prime Minister Shinzo Abe at the Akasaka Palace in Tokyo. During the meeting, the Sovereign Prince and the Prime Minister discussed the strong links that unite the Principality and Japan in the cultural and artistic fields. They then discussed the theme of sport, including the Rugby World Cup and the Tokyo 2020 Olympic Games, as well as the environment with the protection of the oceans.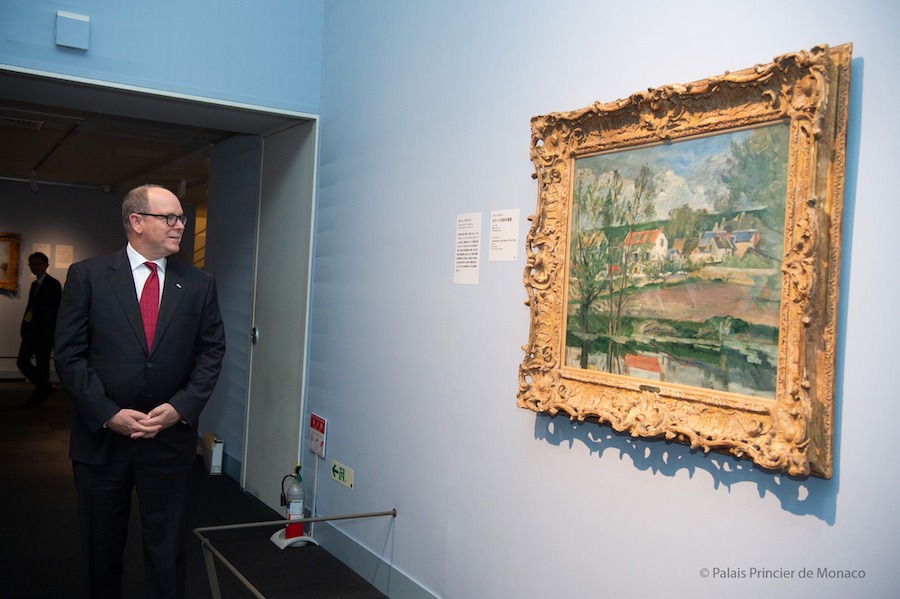 Meanwhile, on Thursday 24th October, the Prince discovered a Van Gogh exhibition on show at the Ueno Royal Museum until January 2020. This unique exhibition offers 40 works by the Dutch artist and 30 pieces of art. Other contemporary artists on show are Pissaro, Cézanne and Monet. The exhibition is designed to highlight the influence of the two artistic movements – the Hague School and Impressionism – on the work of Vincent Van Gogh. It will also be presented in Kobe from 25th January to 29th March 2020.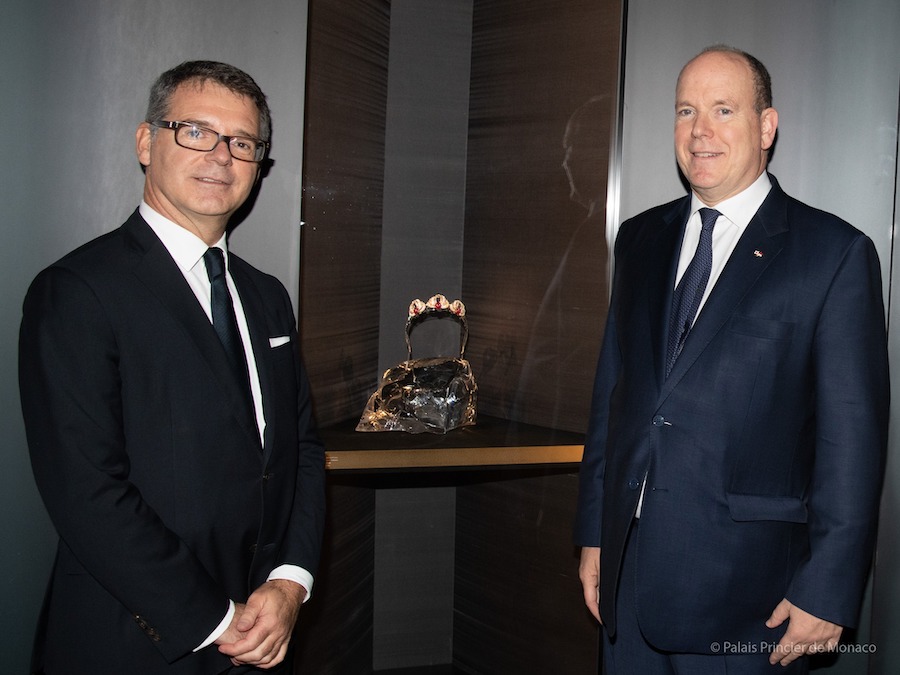 The following day, Prince Albert visited the National Art Gallery and its exhibition, titled 'Cartier, crystallization of time'. On show until 14th December, this exhibition is arranged in three sections: 'Colour transformation', 'Shapes and design' and 'Universal curiosity'. It presents, for the first time, contemporary creations from the 1970s, historical creations and pieces from private collections.
The exhibitions are significant because a number of impressionist paintings, timepieces and jewellery have been lent by the Prince's Palace.
Top photo: Prince Albert II and Japanese Prime Minister Shinzo ABE © Photos: Eric Mathon / Prince's Palace