After years of planning and construction, Monaco's new seaside complex, Larvotto, has been inaugurated by Prince Albert alongside architect Renzo Piano.
It was on the hot summer's day of Saturday 3rd July that Prince Albert toured the new complex with Minister of State Pierre Dartout, other government ministers and various Monegasque personalities. All were keen to witness this remodelled section of Monaco's coastline, a modern, sleek design that gives a new look to the east side of the Principality.
The idea was first proposed back in 2017 and the massive undertaking began in 2019 under the leadership of Jean-Luc Nguyen, Director of Public Works. On Saturday, he led the Prince on a tour of the new facilities and spaces of the complex.
"This new Larvotto is a place of life, a link between the future MareTerra district and Testimonio," said Jean-Luc Puyo.
The owners of shops and restaurants were greeted by the Prince, some relieved to finally return to the site, others excited to open to the public here for the first time.
Champion Free diver Pierre Frolla and members of the Mairie gave the Prince a presentation of the seawater pump that will supply heating and air conditioning to the stores and restaurants throughout the seaside area.
The Handiplage, reserved for people with reduced mobility, was also introduced to the Prince.
At midday, the complex opened its doors to Monegasques and residents who have been eagerly awaiting this moment.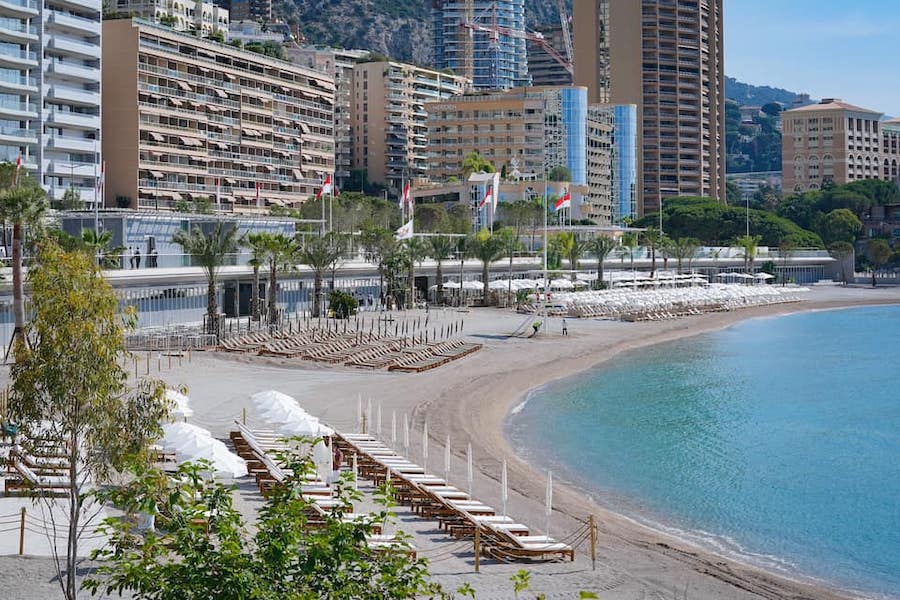 The new Larvotto complex now offers the public a larger beach, a new promenade and walking trail, a one-kilometre cycle path, shops and restaurants.
A total of 4,800sqm of retail space has been created, more than doubling what was available previously. Among the 20 premises are a diving school, retail stores and restaurants.
Not all swung open their doors on Saturday though. The popular Mullot ice-cream shop and Le Neptune have a mid-July opening date, while the new crèche is not due to be up and running until September. The new gym is due for completion in November.
The government is still seeking tenants for seven premisses, three of which will be food-related, and they are due to be installed by around October.
Full renovation of the site will be completed by 2022 with further public spaces designed by architect Renzo Piano, including pergolas on the upper promenade, and eventually 380 trees will be planted here, 80 of which will be on the beach itself.


Photo from left to right: Jean Castellini, Renzo Piano, HSH Prince Albert II of Monaco, Pierre Dartout, Marie-Pierre Gramaglia, Stéphane Valéri, Didier Gamerdinger and Fiori by Michaël Alesi / Communication Department