Prince Albert II of Monaco has addressed the COP26 climate summit, saying that the lack of urgency on climate control issues has been a major disappointment. It comes as world leaders pledge to cut methane emissions by 30% by 2030.  
Originally delayed due to the pandemic, the COP26 Climate Change Conference is currently underway in Glasgow. On Tuesday, Monaco's head of state addressed around 120 assembled world leaders, saying that he regretted the fact that countries have not lived up to the commitments set forth by the Paris Agreement in 2015 and that climate change issues are not being progressed fast enough.
"Having the privilege of being one of the oldest participants in these meetings, and consequently of having the memory of many previous COPs, I remember the observations that we shared there, the promises that we made there, hopes that we raised there," said the Prince. "However, I see today that we are not living up to these promises and these hopes. We are not up to the commitments made in 2015 in Paris during the COP21. We are not up to the climate challenge."
Prince Albert added that he had hope in the collective ability to make meaningful change, saying, "Thankfully, there is still time to act. There is still time to limit global warming to 1.5°C, a threshold that the IPCC has shown us is a limit. There is still time to develop another energy model, which is the only way to guarantee our common future."
Prince Albert used the Monegasque model as an example of how small changes can make big differences, highlighting some of the policies and actions the Principality has enacted including the total electrification of the urban public transport network by 2025, ocean energy heating systems, and solar panel installations. "Monaco is fulfilling its share of this communal fight," he said.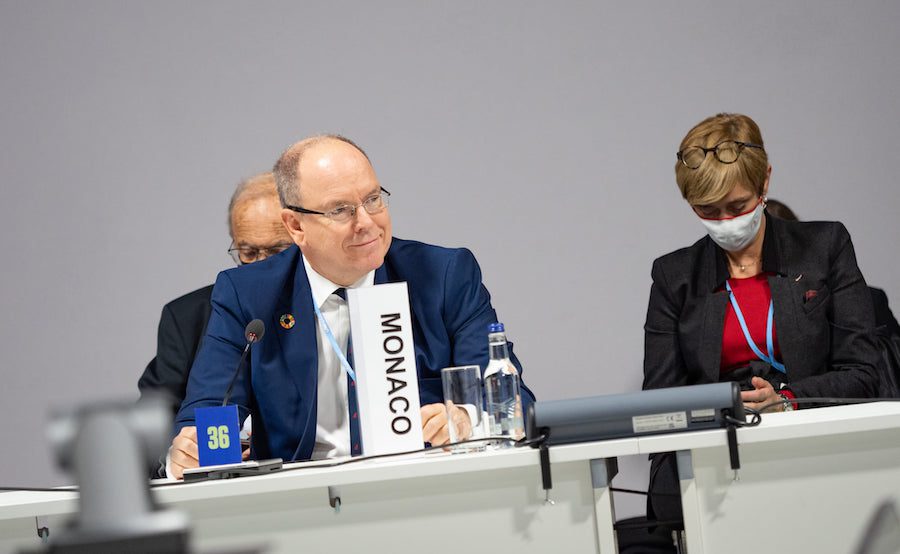 The European Union and the United States were joined by more than 80 countries in pledging to cut methane emissions, the most potent greenhouse gas, by 30% by 2030.
It is the most significant achievement made thus far at the summit and will have a powerful short-term effect on global warming.
Until recently, the focus has been on carbon dioxide (CO2) emissions, but methane (CH4), which has received little attention until recently, is over 80 times stronger than CO2. Sources of methane emissions come from livestock and open pit coal mines.
The United Nations last month said that methane emissions around the planet could be cut by 20% with little to no cost using practices and technologies already available, and another report from earlier this year stated that "available targeted methane measures" could see methane levels lessened by 45% by 2023.
This alone could cut 0.3º C off projected global warming temperatures, reduce air pollution deaths by 250,000 and increase the world's crop yield by 26 million tonnes, the UN Environment Programme said.
According to European Commission President Ursula von der Leyen, the methane cut would "immediately slow down climate change", while US President Joe Biden called it a "game-changing commitment."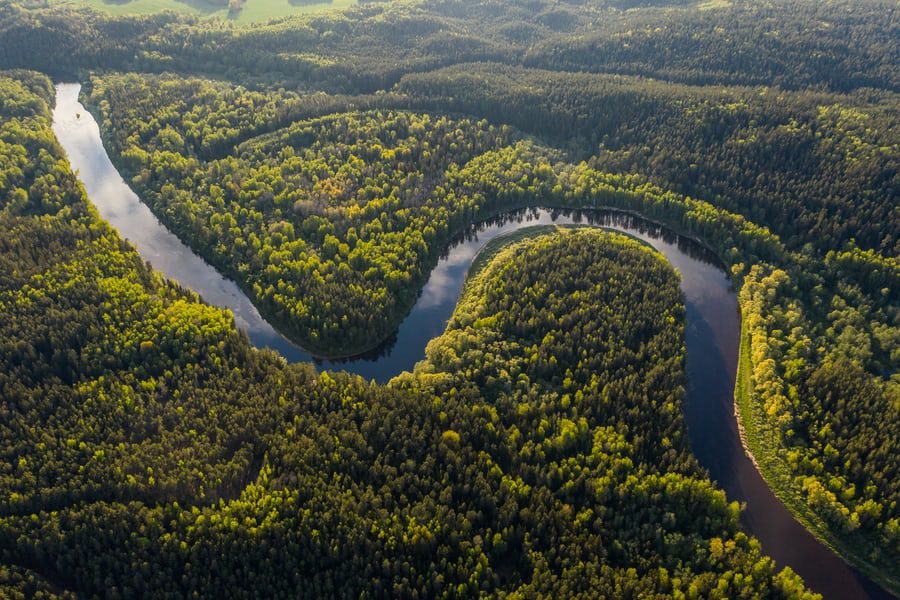 Additionally, over 100 nations have agreed to end deforestation practices by the end of the decade as well. Details on how this will eventuate are few, and environmentalist groups are sceptical about how it will be effectively implemented, but the determination seems sincere with the collective countries making a multi-billion-dollar pledge towards the goal.
A similar vow was made in 2014 in New York, but seven years on, little has been done to stop the progressive destruction of forests. Nearly half the world's forests have been cut down, and the decimation of the Brazilian Amazon basin continues at an alarming pace under President Jair Bolsonaro.
Despite the challenges, there is hope that this renewed pledge will be different in that it secures the rights of indigenous people and recognises their role as guardians of the forests.
The COP26 summit, which runs from 31st October to 12th November, has brought parties together to accelerate action towards the goals of the Paris Agreement and the UN Framework Convention on Climate Change.
While world leaders have now left the summit, high-ranking officials are staying on to discuss and debate more detailed actions and commitments to curb climate change.


Top photo by Gaetan Luci, Prince's Palace