Raoni Metuktire, a Brazilian chieftain who has become the poster boy for rainforest preservation, has made a stop in Monaco as part of his European tour. He met with fellow environmentalist Prince Albert II, who expressed his support in the fight to stop deforestation in the Amazon.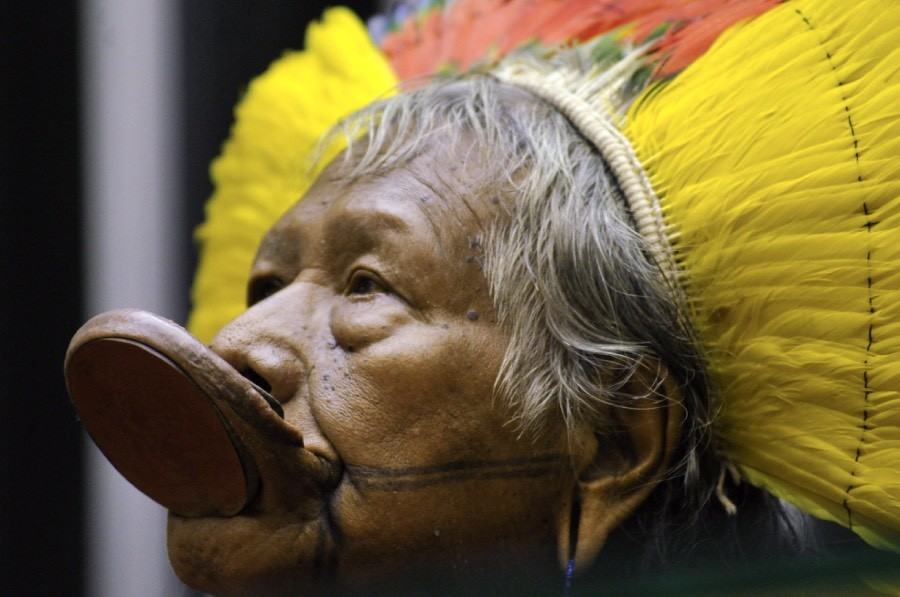 The meeting on Thursday 23rd May was the second of its kind between the two leaders, the first was during Chief Raoni's last European visit in 2010.
Cacique (Chief in his native tongue) Raoni was born to a nomadic tribe in or around 1930 in the heart of the Brazilian rainforest. In 1954, anthropologist Orlando Villas-Bôas encountered the tribe and paved the way for what the natives called the "White Man's Invasion". 
By 1978, deforestation was already a significant problem when the Jean-Pierre Dutilleux documentary Raoni was released, featuring an unpaid opening sequence with Marlon Brando. But real focus and support came later, in 1988, when Sting got involved and eventually founded the Rainforest Foundation along with Trudie Styler and Dutilleux, to help fund Raoni's projects. 
In 1993, the Chief's dream of reuniting and protecting his homelands became a reality, thereby creating one of the world's most vital nature reserves. His fight has not ended, though, and he continues to campaign to protect the rainforests and their indigenous peoples.